The ongoing COVID-19 pandemic has disrupted the entertainment industry, causing many movies to be postponed, delayed, cancelled, or released on other platforms. However, several studios have begun announcing their new schedules for the near future, and that includes United International Pictures (UIP) Malaysia.
Check out the new UIP Malaysia 2020/2021 lineup below:
A Quiet Place 2 (3 September 2020)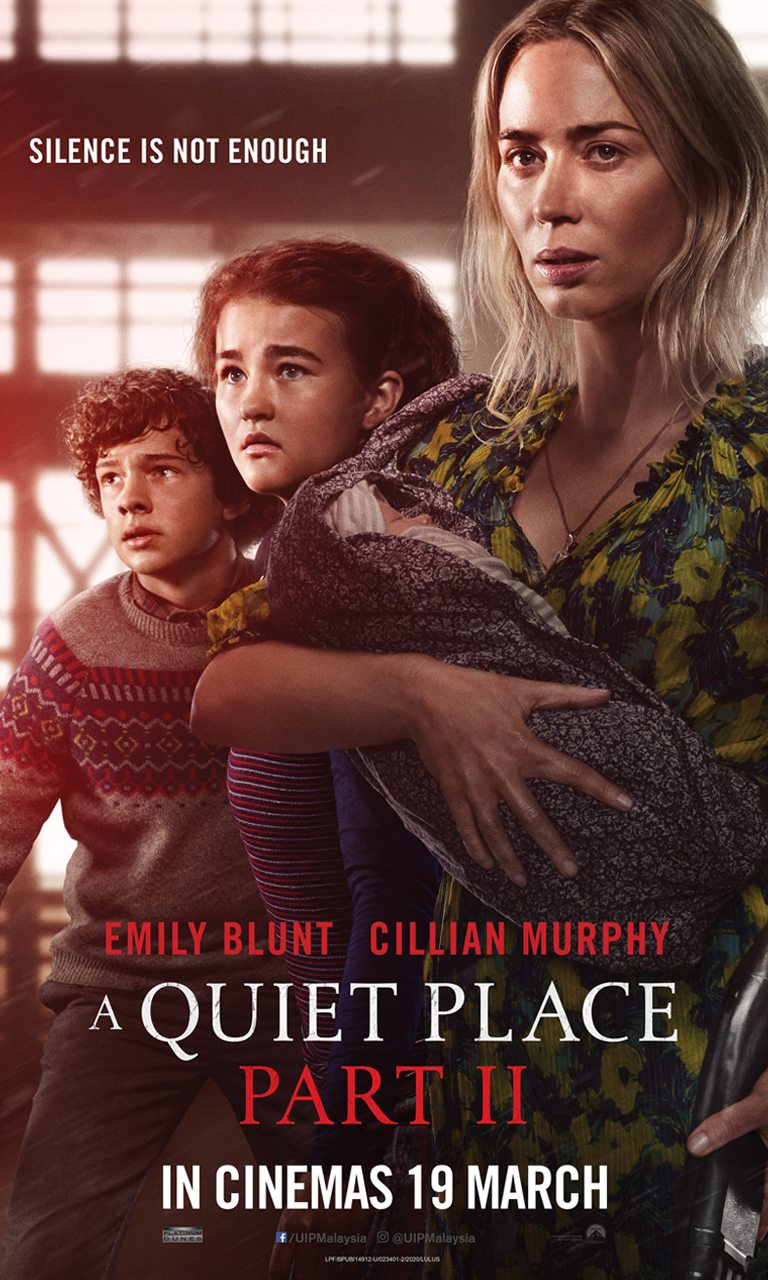 Sequel to A Quiet Place. Written and directed by John Krasinski.
Candyman (24 September 2020)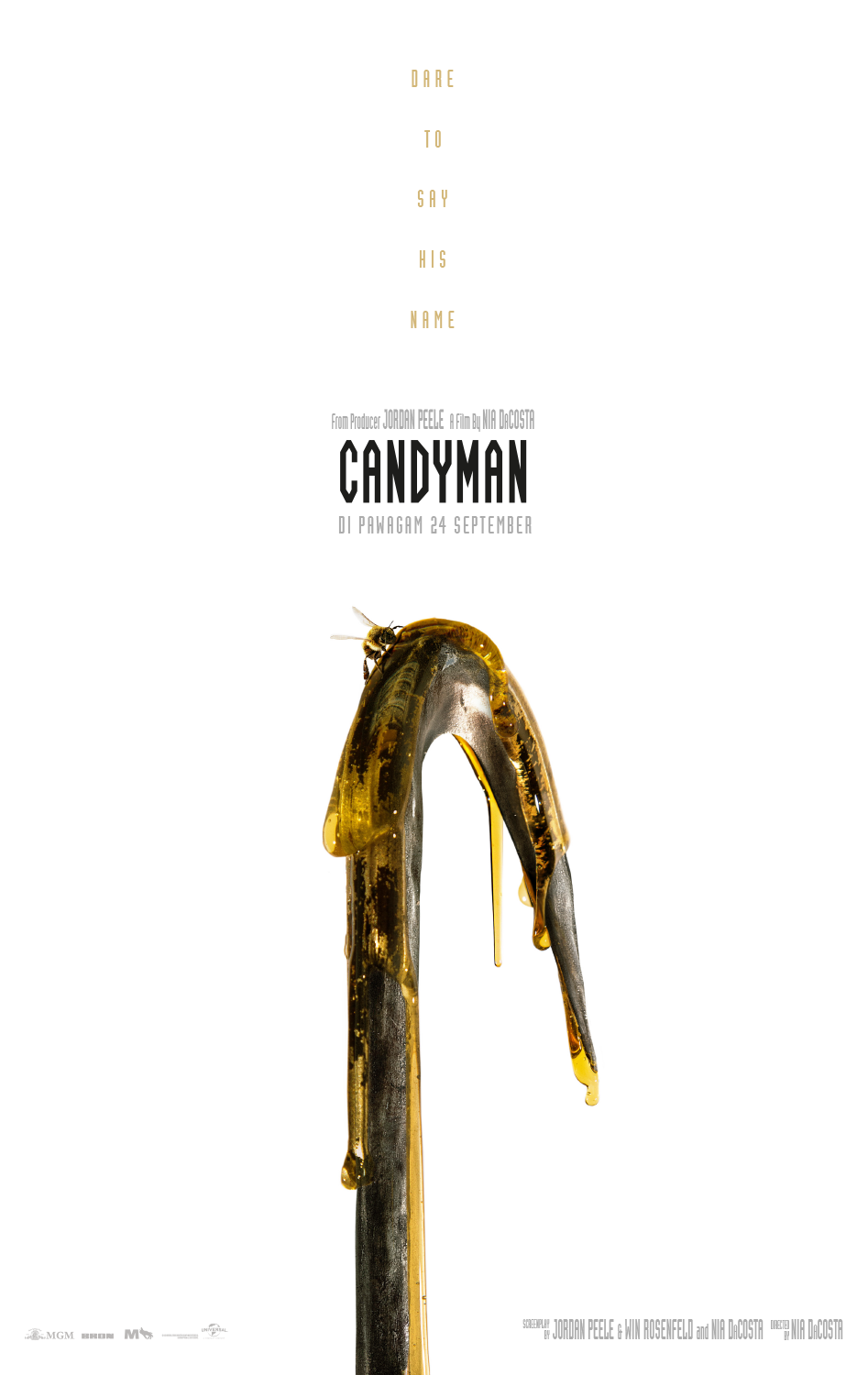 A "spiritual sequel" to the first film, this new Candyman returns to the neighbourhood
where the legend began: the now-gentrified section of Chicago where the Cabrini-Green
housing projects once stood.
Without Remorse (1 October 2020)
[youtube https://www.youtube.com/watch?v=UOsC9LsMM3I&w=560&h=315]
Tom Clancy adaptation. A former Navy SEAL turned CIA operative seeks revenge after
his girlfriend is killed by a Baltimore drug lord.
Halloween Kills (15 October 2020)
The saga of Michael Myers and Laurie Strode continues in the next thrilling chapter of the Halloween franchise.
G.I. Joe Snake Eyes (22 October 2020)
The origin story of the most mysterious and beloved character from the G.I. Joe
universe; Snake Eyes. Starring Henry Golding.
No Time To Die (12 November 2020)
[youtube https://www.youtube.com/watch?v=BIhNsAtPbPI&w=560&h=315]
The 25th Installment of the James Bond Franchise. Bond has left active service. His
peace is short-lived when his old friend Felix Leiter from the CIA turns up asking for
help, leading Bond onto the trail of a mysterious villain armed with dangerous new
technology.
Clifford The Big Red Dog (3 December 2020)
When middle-schooler Emily Elizabeth wishes for her tiny, red puppy to grow big and
strong, she doesn't expect to wake up to find a twelve-foot tall dog in her small, New
York City apartment. In an effort to keep her beloved pet, Emily sets out to locate a
magical animal caretaker she hopes can restore Clifford to a normal size.
As she searches the city with her irresponsible Uncle Casey, schoolmate Owen, and Clifford the big red dog, word of Clifford's size attracts the attention of an evil scientist who wishes to claim him as his own.
The Croods 2 (10 December 2020)
The Croods face their biggest threat since leaving the cave: another family.
Top Gun Maverick (24 December 2020)
After more than thirty years of service as one of the Navy's top aviators, Pete Mitchell
is where he belongs, pushing the envelope as a courageous test pilot and dodging the
advancement in rank that would ground him.
Coming 2 America (31 December 2020)
Akeem learns he has a long-lost son in the United States and must return to America
to meet the unlikely heir to the throne of Zamunda. A sequel to the 1988 comedy
'Coming To America'.
News Of The World (21 Jan 2021)
Five years after the end of the Civil War, Captain Jefferson Kyle Kidd (Hanks), a
widower and veteran of three wars, now moves from town to town as a non-fiction
storyteller, sharing the news of presidents and queens, glorious feuds, devastating
catastrophes, and gripping adventures from the far reaches of the globe.
Stillwater (28 January 2021)
A father travels to Oklahoma to France to help his daughter who has been arrested for
murder.
Respect (18 February 2021)
Respect is the remarkable true story of Aretha Franklin's journey to find her voice in
the midst of the turbulent social and political landscape of 1960s America.
Nobody (25 February 2021)
Hutch Mansell is the guy you don't notice. A suburban dad, overlooked husband,
nothing neighbor. A nobody. When two thieves break into his home one night, the
incident ignites Hutch's unknown long-simmering rage, propelling him on a brutal path
that will uncover dark secrets he fought to leave behind.
Rumble (11 March 2021)
[youtube https://www.youtube.com/watch?v=hrkGNaYOv5k&w=560&h=315]
In a world where monsters are tame and Monster Wrestling is a popular sport,
teenager Winnie seeks to follow her father's footsteps as an elite trainer by turning an
unlikely monster into a powerhouse contender.
Untitled Paranormal Activity Movie (18 March 2021)
The Boss Baby 2 (25 March 2021)
Alec Baldwin returns to headline The Boss Baby 2, the follow-up to DreamWorks
Animation's blockbuster animated comedy.
Fast & Furious 9 (1 April 2021)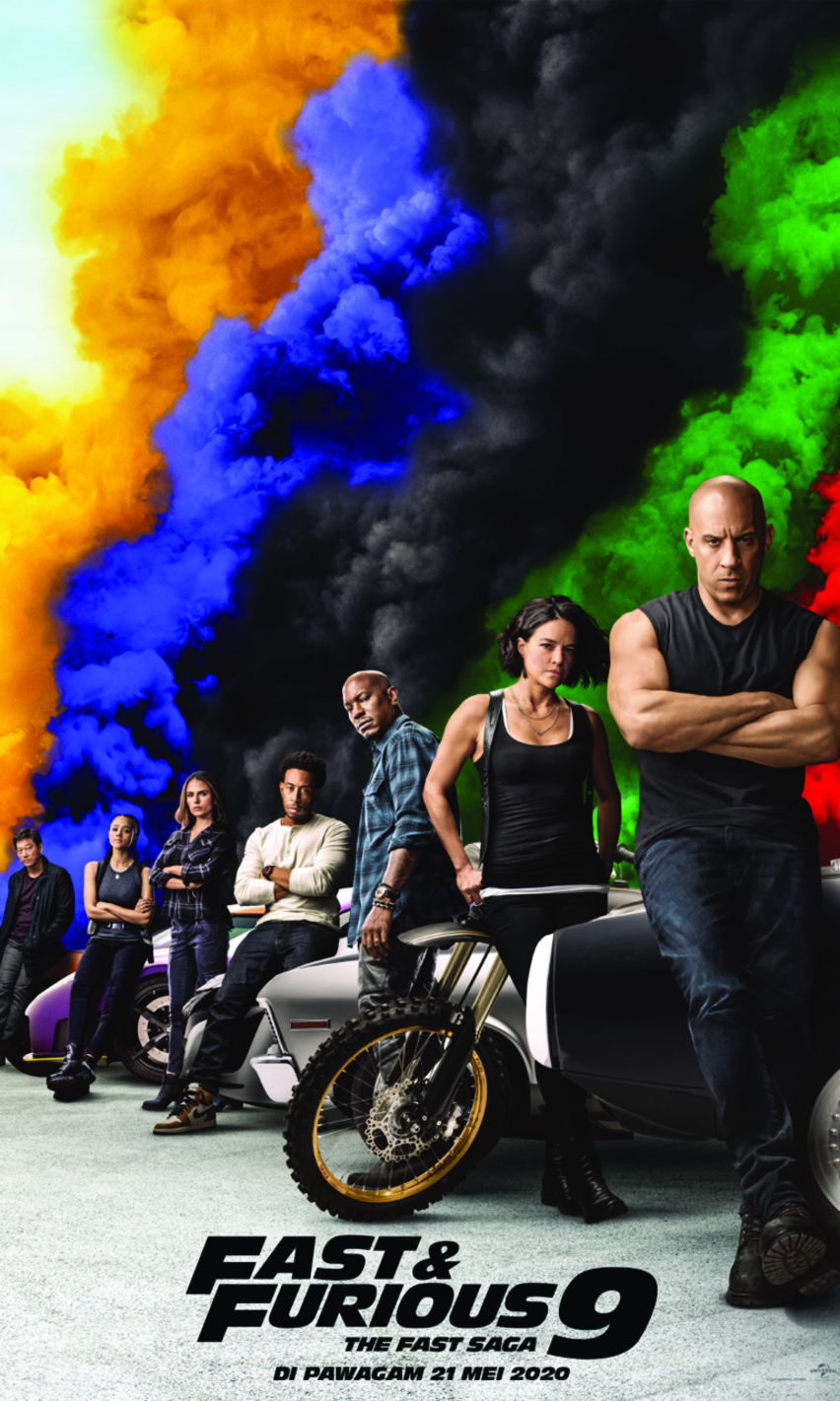 Ninth installment in the popular Fast and Furious franchise. Directed by Justin Lin.
Bios (15 April 2021)
Tom Hanks stars as Finch, the last man on Earth. An ailing inventor facing his own
mortality, Finch builds a robot to keep his beloved dog safe.
As the trio embarks upon an epic cross-country journey, the scientist must teach his creation to become "human" enough to take care of its charge… and the beloved pet to accept a new master.
Infinite (27 May 2021)
A unique and sophisticated action-packed film centered on reincarnation, past lives
and futuristic technology. When a man suffering from inexplicable visions is contacted
by a secret society, he learns he must find a way to recall his past lives in order to stop
a madman from ending all life on Earth.
Micronauts (3 June 2021)
A scientific team is shrunk down to a micron level in order to enter a malfunctioning
computer which threatens the world's stability.
Jurassic World 3 (10 June 2021)
The final chapter of the Jurassic World Trilogy.
Minions: The Rise Of Gru (1 July 2021)
Sequel to Minions – the untold story of a twelve-year-old's dream to become the world's greatest supervillain.
The Tomorrow War (22 July 2021)
The Bad Guys (26 August 2021)
Mr. Wolf, Mr. Snake, Mr. Piranha, Mr. Shark and Ms. Tarantula hatch a plot to pull off
the ultimate heist.
Paw Patrol Movie (26 August 2021)
Halloween Ends (14 October 2021)
The saga of Michael Myers and Laurie Strode ends.
Mission Impossible 7 (18 November 2021)
Directed by Christopher McQuarrie. Tom Cruise returns as Ethan Hunt in this mega blockbuster franchise.
My Little Pony Movie (2 December 2021)
Sing 2 (23 December 2021)
---
Related