The Umbrella Academy is now one of Netflix's most popular series and needs no formal introduction. Season 2 recently released on 31 July 2020 and once again, it's praised by both critics and viewers alike.
However, it suffered from a meandering plotline and departing too much from the comics (you can check out my full review here). Still, the ending still sets up a potential Season 3 (even though it hasn't been officially renewed as of yet).
Below, I'll be discussing what will potentially be happening in The Umbrella Academy Season 3, so only those who have finished Season 2 should be reading this article. You have been warned:
What's Coming In The Umbrella Academy Season 3
There are currently only three complete volumes of The Umbrella Academy comics by Gerard Way and Gabriel Ba; Apocalypse Suite, Dallas, and Hotel Oblivion.
Both Season 1 and Season 2 of Netflix's The Umbrella Academy adapted material from Apocalypse Suite and Dallas. However, Season 2 only took the broad idea of the comic book's second volume and the showrunners introduced many of their own (which were not present in the source material).
These include the antagonist character the Handler and her 'daughter' Lila, as well as the Swedish trio of assassins. The comics focused more on the assassination of President John F. Kennedy while the series wanted to prevent yet another apocalypse and becoming embroiled in the separate individual subplots that make up Season 2.
I preferred the more focused approach of the comics instead of the messier plot structure of the series, and the bizarre ending makes it harder to predict what will happen, considering that we only have one volume left to adapt from; Hotel Oblivion.
Still, there is one confirmed thing that Netflix's The Umbrella Academy Season 3 will adapt from Hotel Oblivion and that's the Sparrow Academy. However, it's more complicated than it sounds. Why? Read on below.
Who Is The Sparrow Academy?
There are multiple differences between how Season 3 of Netflix's The Umbrella Academy will begin and how Hotel Oblivion started.
Season 2 ended with the Hargreeves siblings together again in the present after escaping from the 60s, but they find themselves in a different timeline of sorts; one where their father, Sir Reginald Hargreeves, is still alive and another team is in their place, a Sparrow Academy led by the still-alive Ben.
Meanwhile, Hotel Oblivion begins with the Hargreeves siblings still recuperating from the events of Dallas, but they're apart again instead of together. Their father is still dead, but one of their father's biggest secrets comes back to haunt them in the form of Hotel Oblivion, which is a prison in a pocket dimension on the moon which he created to house all the villains and monsters The Umbrella Academy has fought against in the past.
They find themselves outmatched against the combined might of the escaped supervillains from Hotel Oblivion, but are saved during the last minute by the mysterious Sparrow Academy.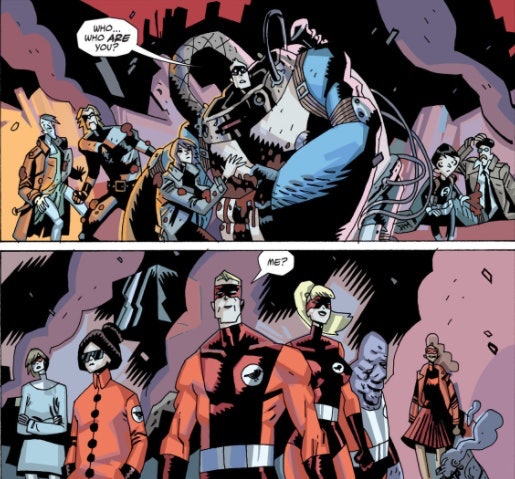 In the comics, the Sparrow Academy is still mostly a mystery, but they seem to be another superhero team made up of people from the same group of 43 super-powered babies born in 1989 (of which the Umbrella Academy are also a part of).
However, they were only introduced in the final issue of Hotel Oblivion as a cliffhanger ending, so we know very little about them.
What little we do know about this other group of superpowered siblings is that they have some kind of connection to Mom, but it's also possible that they were recruited by Sir Reginald Hargreeves at some point after he founded the Umbrella Academy. It's either that or Mom somehow founded her own team in Norway.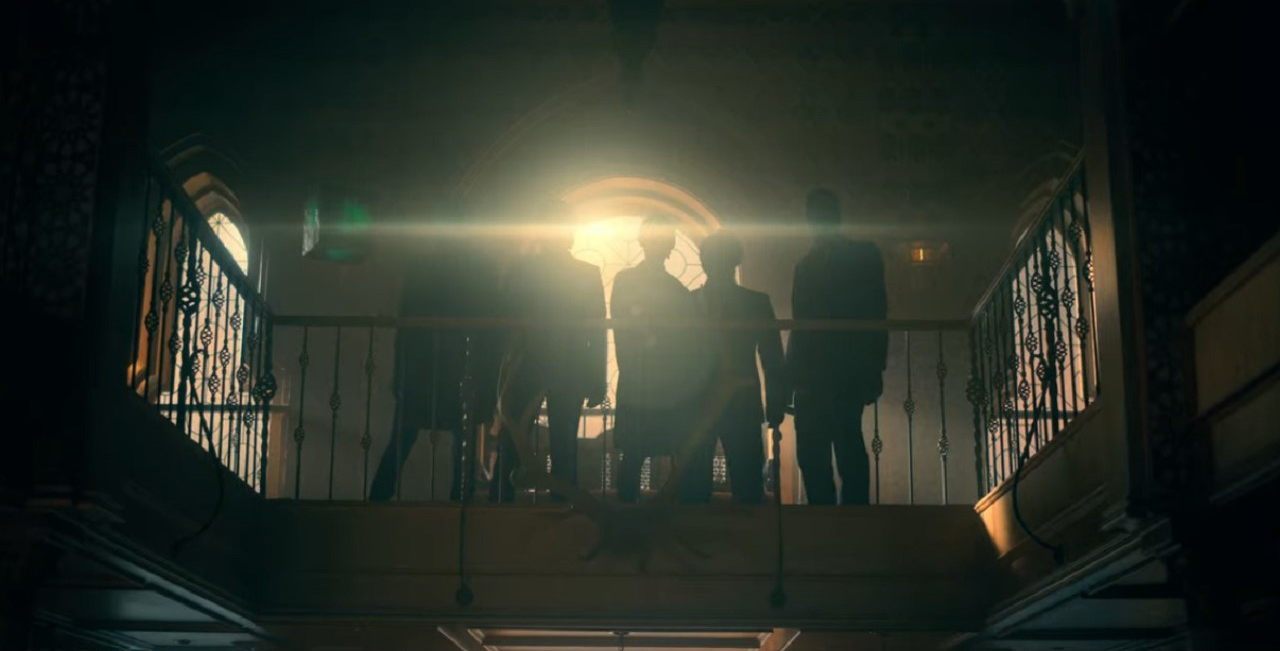 That's all we know for now, as the upcoming planned Volume 4: Sparrow Academy will reveal more about the Sparrow Academy. Unfortunately, Gerard Way only started working on that last year, and between his MCR work and the ongoing COVID-19 pandemic, it will probably a long time before the first issue even gets published by Dark Horse Comics.
My point is this; Ben is not a part of the Sparrow Academy in the comics. In Season 3, he is.
In an interview with Inverse, Netflix's The Umbrella Academy showrunner Steve Blackman revealed that they are using an alternate timeline to introduce them as a different version of the original time.
Thanks to the timeline-changing events of Season 2, Sir Reginald Hargreeves grew to hate the original members of Umbrella Academy that he met in 1963. In response, he decided to adopt a different group of heroes, thereby creating a different timeline where the Umbrella Academy never existed.
However, he never met Ben in Season 2, which explains why Ben is still part of the Sparrow Academy in Season 3.
Blackman also confirmed that just like in the comics, the rest of the Sparrow Academy are new characters and not simply alternate versions of the existing members of the Umbrella Academy (besides Ben, of course).
In the comics, the leader of the Sparrow Academy apparently also goes by Number One, has super-strength and looks just like Luther if he was never melded with a gorilla. Another is a heavily-scarred blob-looking member who can self-mutilate and transmit that self-inflicted damage to any targets, while the only member in a grey shirt instead of a red uniform can fire some kind of energy blast from their face.
Others include a woman in a red winter coat who can transform into a murder of crows to attack people, as well as two others and a creepy floating cube (which can also be seen as a glowing floating cube in the series at the end of the Season 2 finale).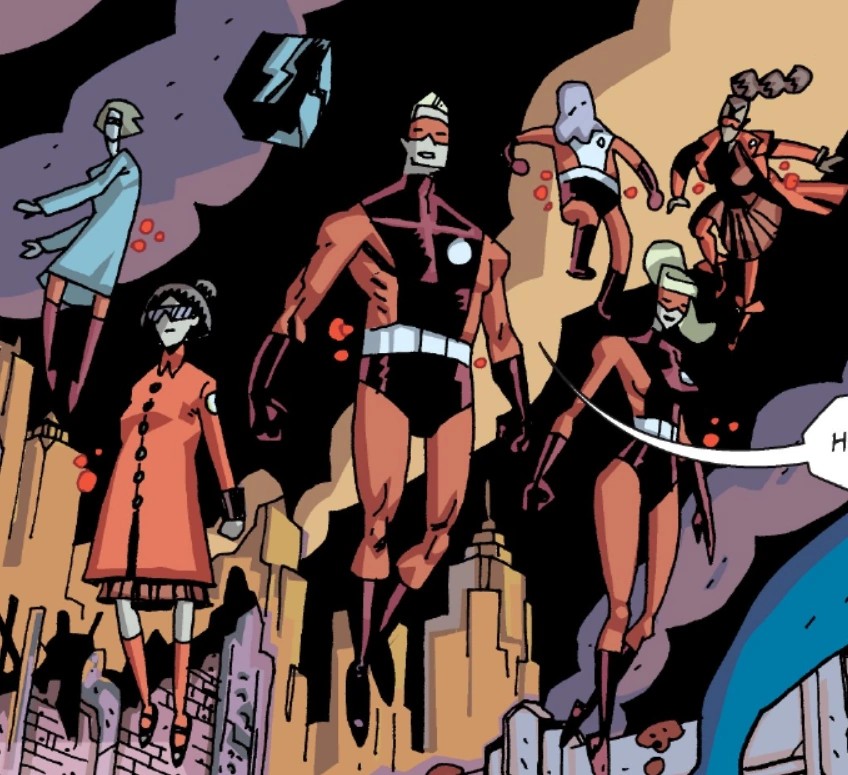 Like I previously mentioned, Netflix has yet to renew The Umbrella Academy for Season 3, but from the immense popularity of the show, that seems very likely. In the meantime, check out other comic book works from Gerard Way; he's done way more than just The Umbrella Academy in his spare time from performing with MCR.
---