Insomniac Games just showcased a few new screenshots of the new Spider-Man outfits you get to use in Spider-Man: Miles Morales for the PS5 and PS4.
The first outfit is a black and white ensemble, called the T.R.A.C.K. suit.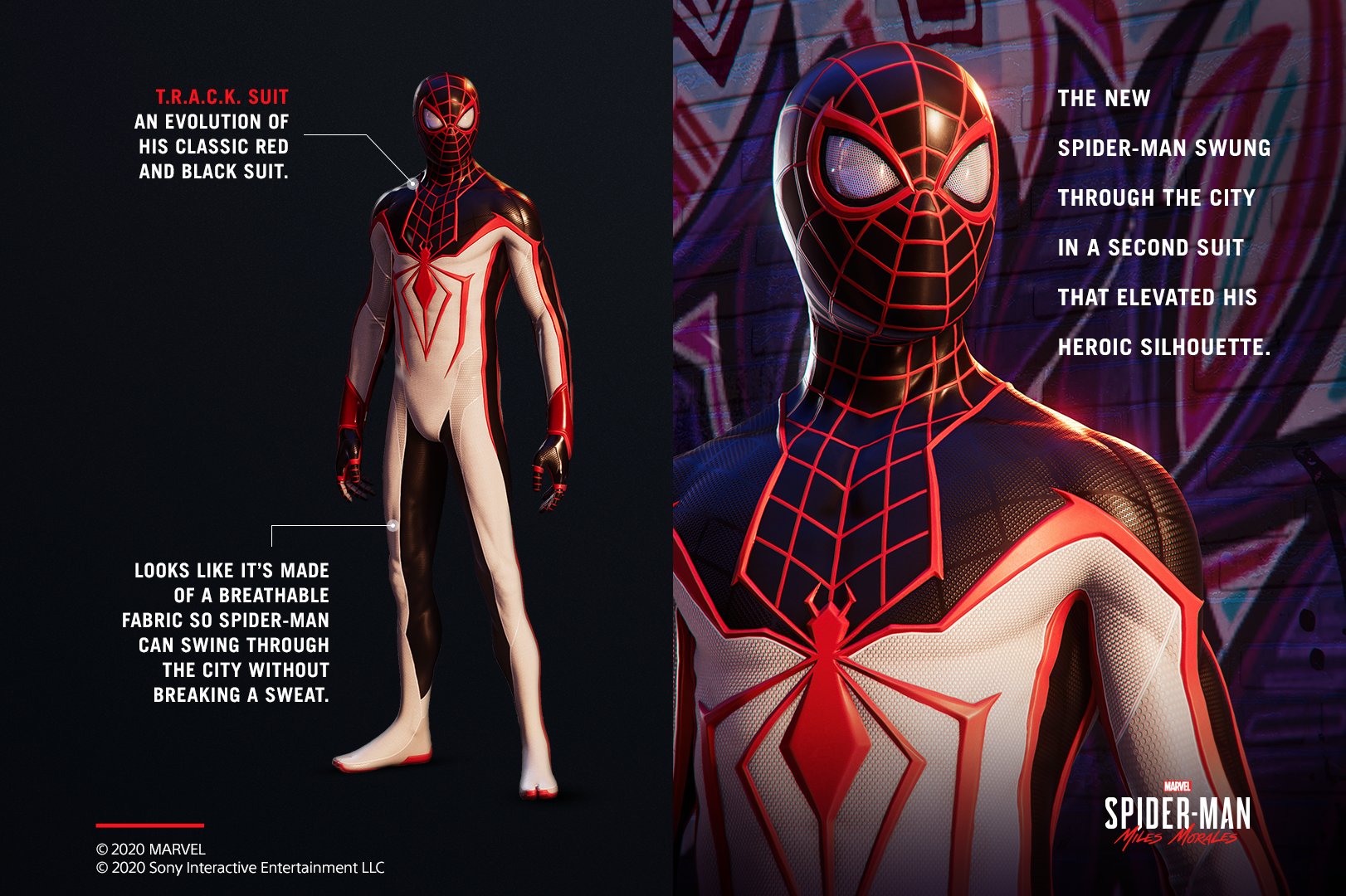 The second is a black-and-red hoodie variant called the Crimson Cowl. It kinda reminds me of a more bloodthirsty version of Spider-Gwen's costume. Or something Ben Riley wore back in the 90s.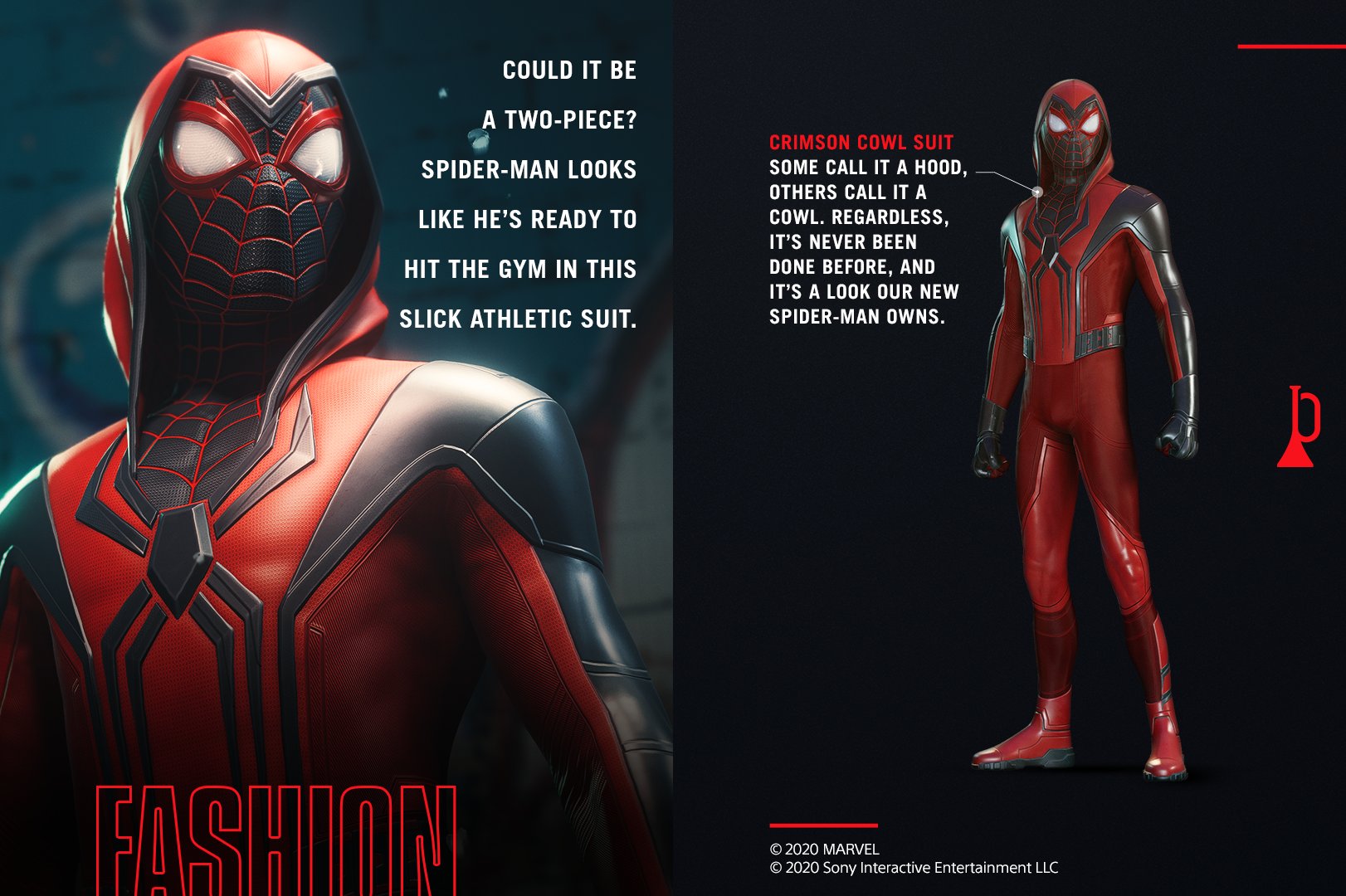 On a related note, the Marvel's Spider-Man PS5 remaster will get five new Spider-suits. And they'll be available for the PS4 version of Marvel's Spider-Man; the one back in 2018.
The remaster and Spider-Man: Miles Morales will be out 12th November when the PlayStation 5 is out.