By Alleef Ashaari|November 29, 2020|
David Prowse has died at the age of 85, as confirmed by his agent Thomas Bowington (via The Hollywood Reporter) and tweeted by the management agency as well.
The late actor was best known for being the physical actor for legendary Star Wars character Darth Vader in 1977's Star Wars Episode IV A New Hope, 1980's Star Wars Episode V The Empire Strikes Back, and 1983's Star Wars Episode VI Return Of The Jedi.
However, Prowse's voice was deemed not suitable for Darth Vader, so Star Wars creator George Lucas hired James Earl Jones to provide a darker and deeper voice. In fact, Darth Vader's face as glimpsed at the end of Star Wars Episode VI Return Of The Jedi wasn't Prowse's, but that of actor Sebastian Shaw.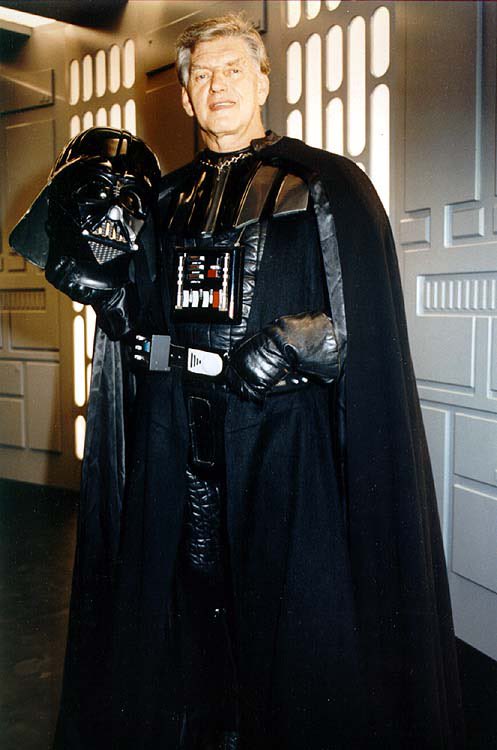 Besides his Darth Vader role, the late Prowse also starred as Julian in Stanley Kubrick's A Clockwork Orange, and as Frankenstein's Monster in several movies, including a 1967 James Bond spoof Casino Royale and later in 1970's Horror Of Frankenstein and 1974's Frankenstein And The Monster From Hell.
The late actor was also the personal trainer for the late Christopher Reeves, helping the latter bulk up for his role as Superman.
Speaking with Rock Cellar Magazine in 2012, the late actor once said:
"Nobody will ever forget Darth Vader, and it is a great honour for me to have played the ultimate screen villain of all time."
How right you were, Mr. Prowse, we'll always remember you. May the Force be with you, always.
(Image Credits: Sky News)