Hailee Steinfeld was confirmed to be playing the role of Kate Bishop, protégé of Clint Barton AKA Hawkeye, earlier this month when photos of them on set filming Disney Plus' Hawkeye series popped up online.
As you can see, the costume sported by Steinfeld's Kate Bishop looks comics-accurate, with the same purple colour scheme. However, it noticeably doesn't feature the holes on the hips that the comic book version is infamous for.
Still, it looks pretty decent, and just like other Marvel Cinematic Universe versions of comic book costumes, seems to be designed more on practicality rather than simply accuracy.
Check them out below, courtesy of Twitter user @CreamOrScream and Getty Images: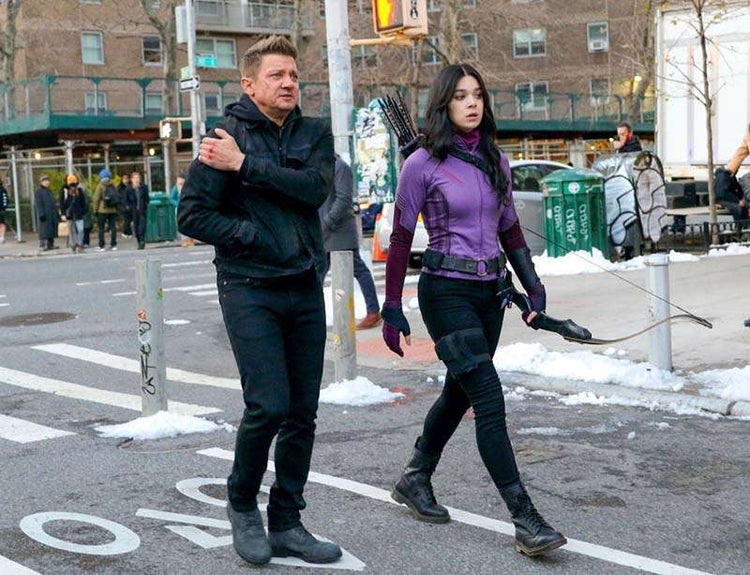 In case you missed it, Disney Plus' Hawkeye series also added several cast members, including Black Widow's Yelena Bolova as played by Florence Pugh.
Hawkeye is set to premiere sometime in fall 2021 on Disney Plus. To get ready for the upcoming series, you should probably read Matt Fraction and David Aja's whole 2012 to 2015 run, which you can check out here.
(Image Credits: Getty Images)