By Alleef Ashaari|January 12, 2021|
Gamers are dominating social media, more so in 2020 than in previous years. According to a report by Twitter Gaming, there were more than 2 billion Tweets about gaming in 2020, which is a whopping 75 percent increase from 2019.
The Countries That Tweeted Most About Gaming
Just like in previous years, Japan once again leads, which isn't surprising in the very least. What is surprising are the several Southeast Asian countries in the list, including Thailand at number five and the Philippines at number nine.
Japan
United States
Korea
Brazil
Thailand
United Kingdom
France
India
Philippines
Spain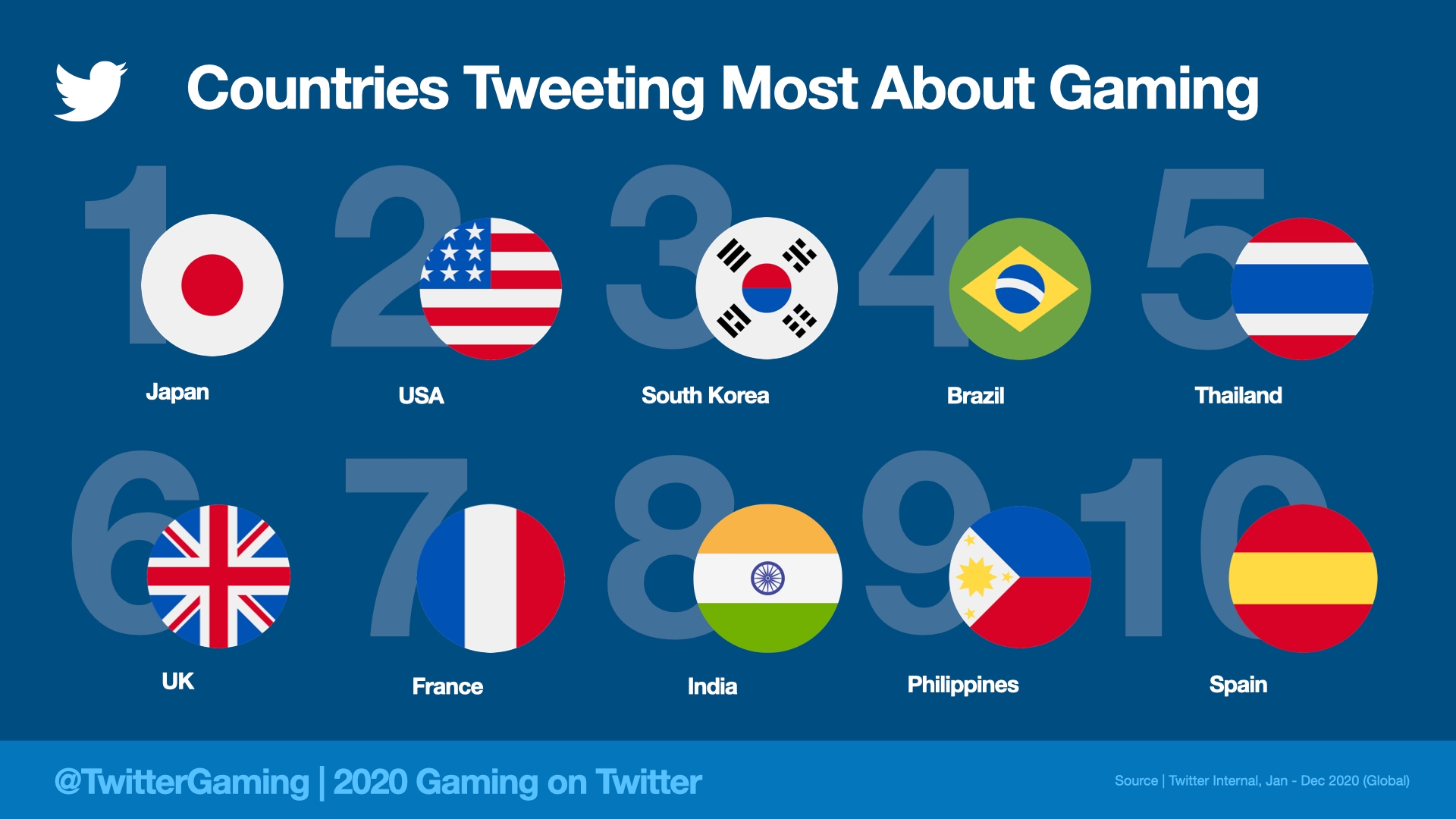 The Most Tweeted Games Of 2020
What were the most tweeted games of 2020? If you asked me, I would guess the first one correctly but probably not the rest. As expected, Nintendo Switch exclusive Animal Crossing New Horizons claims the number one spot, considering how many people were stuck at home due to the ongoing COVID-19 pandemic.
Breakout-hit Genshin Impact is also in the top ten, but most of the others are mobile games. These include Fate/Grand Order and Disney Twisted Wonderland, both of which are extremely popular in Japan, but not available in other countries. Still, it's shocking that games like The Last Of Us Part 2 and Cyberpunk 2077 didn't make it into the list, considering how much divisive buzz both games generated online.
The Most Tweeted Gaming Events
With E3 out of the picture, other events took its place. Geoff Keighley's The Game Awards 2020 came out on top last year, with The Future Of Gaming PS5 event grabbing second place. Both events generated a lot of hype, so it's not surprising that many tweeted about them.
The 2020 Game Awards
The Future of Gaming on PS5 Event
Tokyo Game Show 2020
Niconico Net Chokaigi 2020
Xbox Games Showcase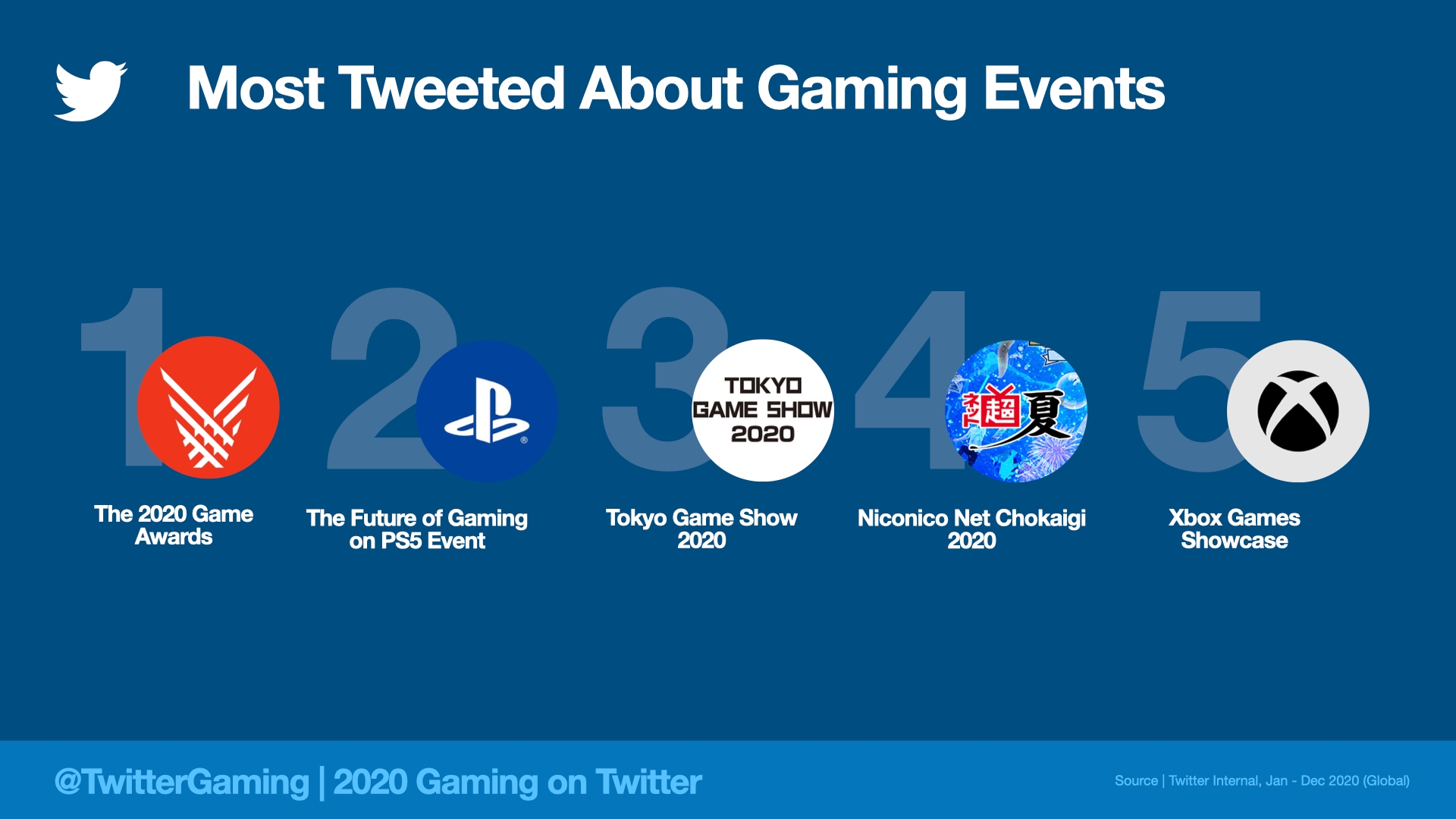 Related