World Of Tanks has announced that they are celebrating its 7th anniversary in 2021 with a lot of new content and updates. The biggest highlight is the free Soviet tank for every player.
Free Soviet Tank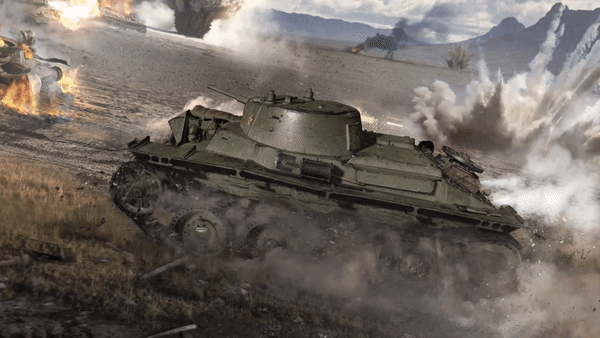 The Soviet Tier III T-116 Light Tank is an exclusive giveaway that players can get only through this anniversary event.
The T-116's top speed will send players soaring across the battlefield and its XP bonus is incredible.
Here are the specs for the new tank:
Matchmaking: Plays up to Tier IV
30% Silver Bonus Earn
60% XP Bonus Earn
Hit Points: 240
Engine Power: 335 hp
Speed Limit: 60 km/h
Hull Traverse Speed: 48 deg/sec
Hull Armor: 15/13/13
Turret Armor: 15/13/13
Turret Traverse Speed: 40 deg/sec
Gun Depression: 5 deg
Gun Elevation: 30 deg
Penetration: 51/84/23
Damage: 47/47/62
Aim Time: 1.9 sec
Accuracy: 0.42
Gun Caliber: 45 mm
Rate of Fire: 26.09 rounds/min
Reload Time: 2.3 s
Max Ammo Capacity: 200 rounds
View Range: 320 m
Signal Range: 300 m
To get the free soviet tank, players can simply log in and play one multiplayer match between today and the server restart on 16 February 2021. After the match ends, you'll be awarded the T-116 in your Vehicles tab.
In the meantime, check out the trailer below: