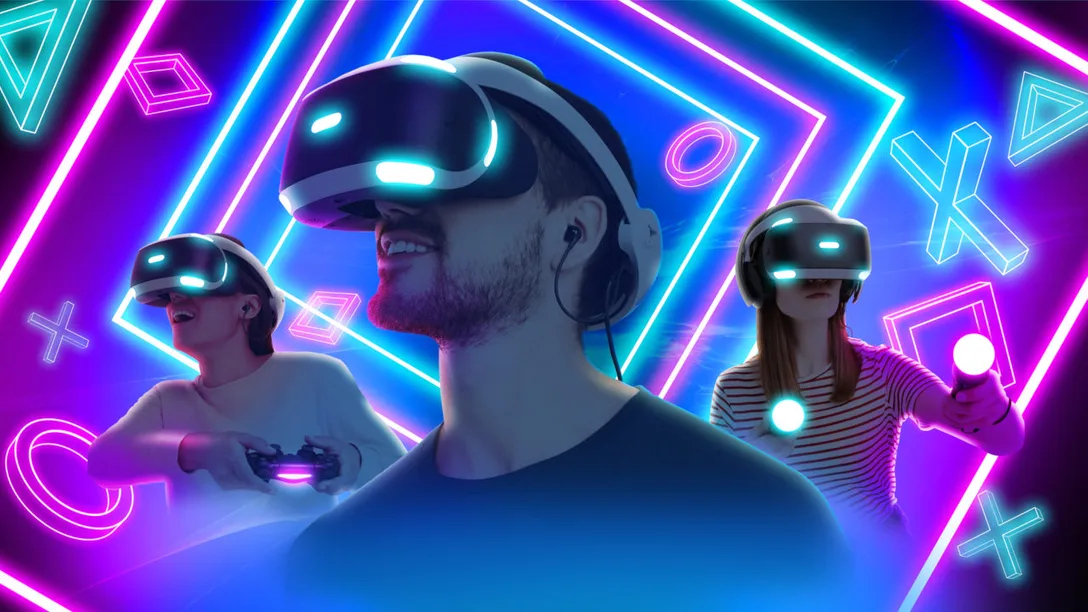 by in
Sony Interactive Entertainment has announced several new PlayStation VR / PS VR games today. This comes just one week after they revealed the next-gen PS VR for PS5.
Check them all out below:
Doom 3 VR Edition
Doom 3 VR Edition is coming to PS VR on 29 March 2021. It features Doom 3 and its expansions, Resurrection Of Evil and The Lost Mission, retooled for PS VR technology.
Song In The Smoke
Developed by 17-BIT, Song In The Smoke is a VR survival game slated to release sometime later in 2021. It immerses players in a mysterious prehistoric world full of strange beasts where they must craft, forage, hunt, and fight to survive.
Awoken by a three-headed crow at the edge of a forest, players will travel through a world as varied as it is beautiful, moving between eight stages: from lush forests, through ancient valleys, to frozen peaks. Stay alive by gathering materials to make tools, weapons, clothing, medicine and shelter. Use your club and your bow to fend off strange beasts and battle the elements to become the apex predator in this unforgiving environment.
With art by famed illustrator Katsuya Terada (The Legend Of Zelda, Blood The Last Vampire, The Monkey King), Song In The Smoke creates a primordial wilderness unlike any other.
Fracked
Developed by nDreams, Fracked is a first-person shooter with free running, skiing, and climbing. Stranded in a remote mountain facility, you play as a reluctant hero forced into a final stand between the planet and a legion of interdimensional enemies. Take aim and run head-first into the action as you shoot, ski, and climb your way across an extreme adventure.
I Expect You To Die 2 The Spy And The Liar
Schell Games will release I Expect You To Die 2 The Spy And The Liar for PlayStation VR sometime in 2021.
Following the events of I Expect You To Die 2, I Expect You To Die 2 The Spy And The Liar sends you back into the immersive world of espionage and undercover danger. Leaving nothing to chance, the Agency has assigned you with the task of going deep undercover and putting a stop to the Zoraxis organization's new scheme of world dominance. After all, you did stop Zor before and survived the Death Engine!
Now, you'll need to step up your super-spy game! Take advantage of your telekinetic abilities in all-new environments and surroundings. Expose the diabolical plot and learn even more about Zoraxis.
Zenith
Developed by Ramen VR, Zenith is a VR MMO that marries a colourful open-world with adrenaline-pumping action-adventure JRPG gameplay. It will feature loads of party content including epic world bosses, public events, and dungeons. Start your own guild with your friends and rise to prominence, or join an established guild to conquer Zenith's greatest challenges.
After The Fall
Developed by Vertigo Games, After The Fall is an epic multiplayer virtual reality action first-person shooter with seamless, co-operative gameplay at its core that pits up to four players against a vast, hostile virtual reality world in a raging fight for survival.
Set in the ice-covered ruins of LA nearly 20 years after the apocalypse, After the Fall combines a living, breathing virtual reality world shared with players from all over the world, a cinematic and atmospheric campaign, action-packed solo and multiplayer gameplay, and an endgame built from the ground up for virtual reality.
2005, LA. A generation has passed since a mysterious outbreak caused by the excessive use of designer drugs birthed the terrible Snowbreed, infesting our cities and collapsing civilization. You, one of the survivors seemingly immune to the side-effects of the substances, are humanity's last hope of resurgence.
Explore the remains of a civilization ground to a halt in an alternate 1980s, craft deadly weapons and wield devastating powers with real-life movements as you develop your combat style, and join forces with players worldwide as you go head to head with relentless hordes and larger-than-life bosses in a bid to take back the city. It's time.