Platform(s): PC
Genre: Rhythm Game
At first, Rhythm Doctor may sound overly simplistic. A one-button rhythm game? Wouldn't that be too easy? I'm here to tell you that it's definitely not, and this game from Malaysian developer 7th Beat Games is certainly one of the most unique rhythm games I've ever played in my life.
Tap & Slam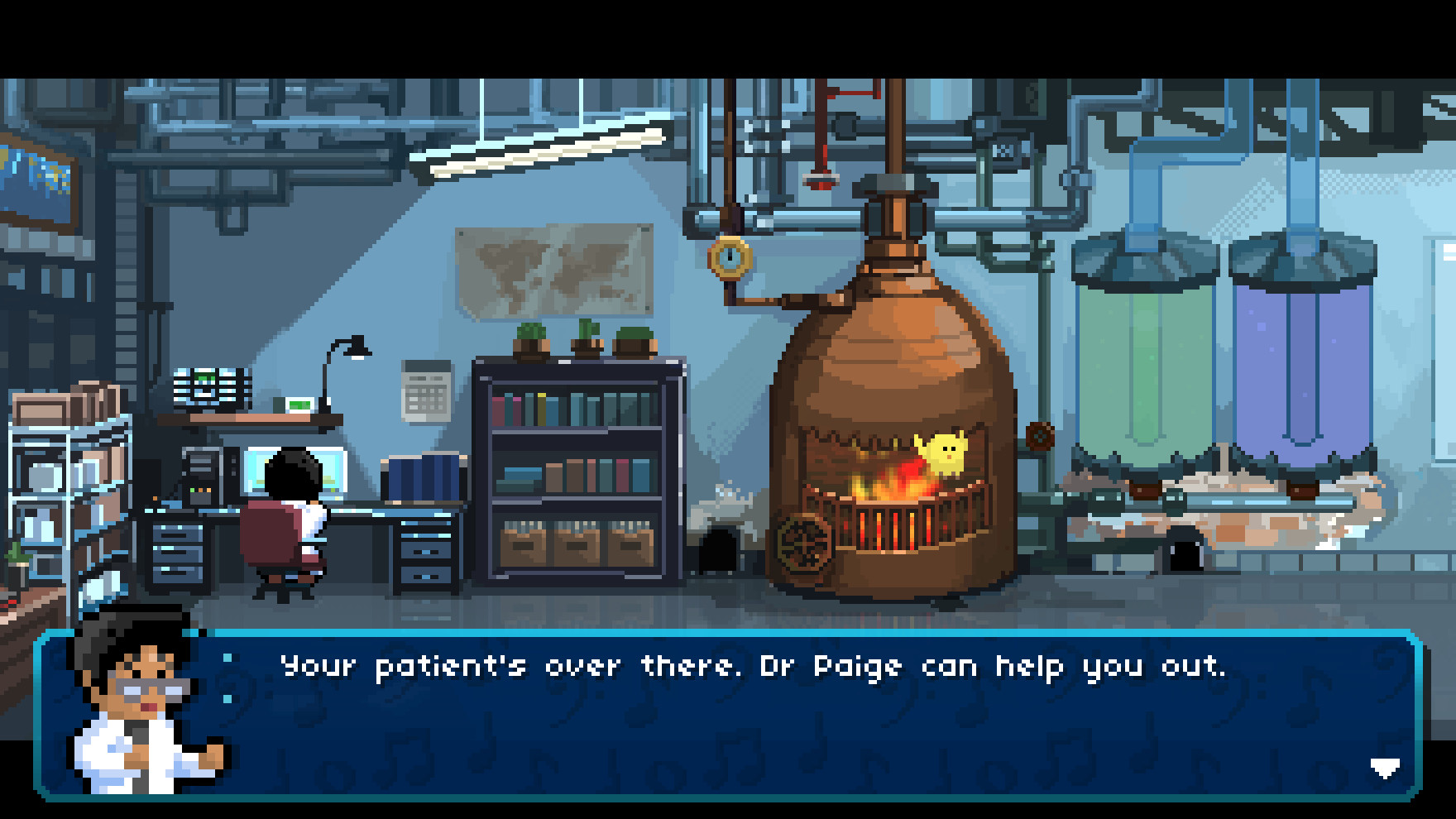 In Rhythm Doctor, players assume the role of an intern, who is expected to help two doctors heal their patients using a special treatment. This special treatment involves defibrillating patients' hearts in sync with their heartbeats in order to heal their mental and physical illnesses. Every patient that you encounter in the game has their own personal issues and story to uncover.
What distinguishes Rhythm Doctor from other rhythm games is that it only utilizes a single button. That's right; only one button, and that's either the spacebar on your keyboard or any one of the main face buttons on your controller (mine was the A button on an Xbox controller). I discovered that by myself (since the game didn't outright tell me that I could use a controller instead), but I was relieved to find out that I could do so; since I (and many other gamers) sometimes much prefer a controller, especially in a game that requires vigorous and relentless tapping like this.
The game's core mechanic is this; slam/tap your spacebar in perfect time on the seventh beat of the music, but it gets a lot more complicated than that. While you'll still be pressing the same single button each and every time, the game spices up the gameplay with additional tweaks to the formula. For instance, every patient has unique illnesses based on complex music theory: polyrhythms, hemiolas, irregular time signatures, and more.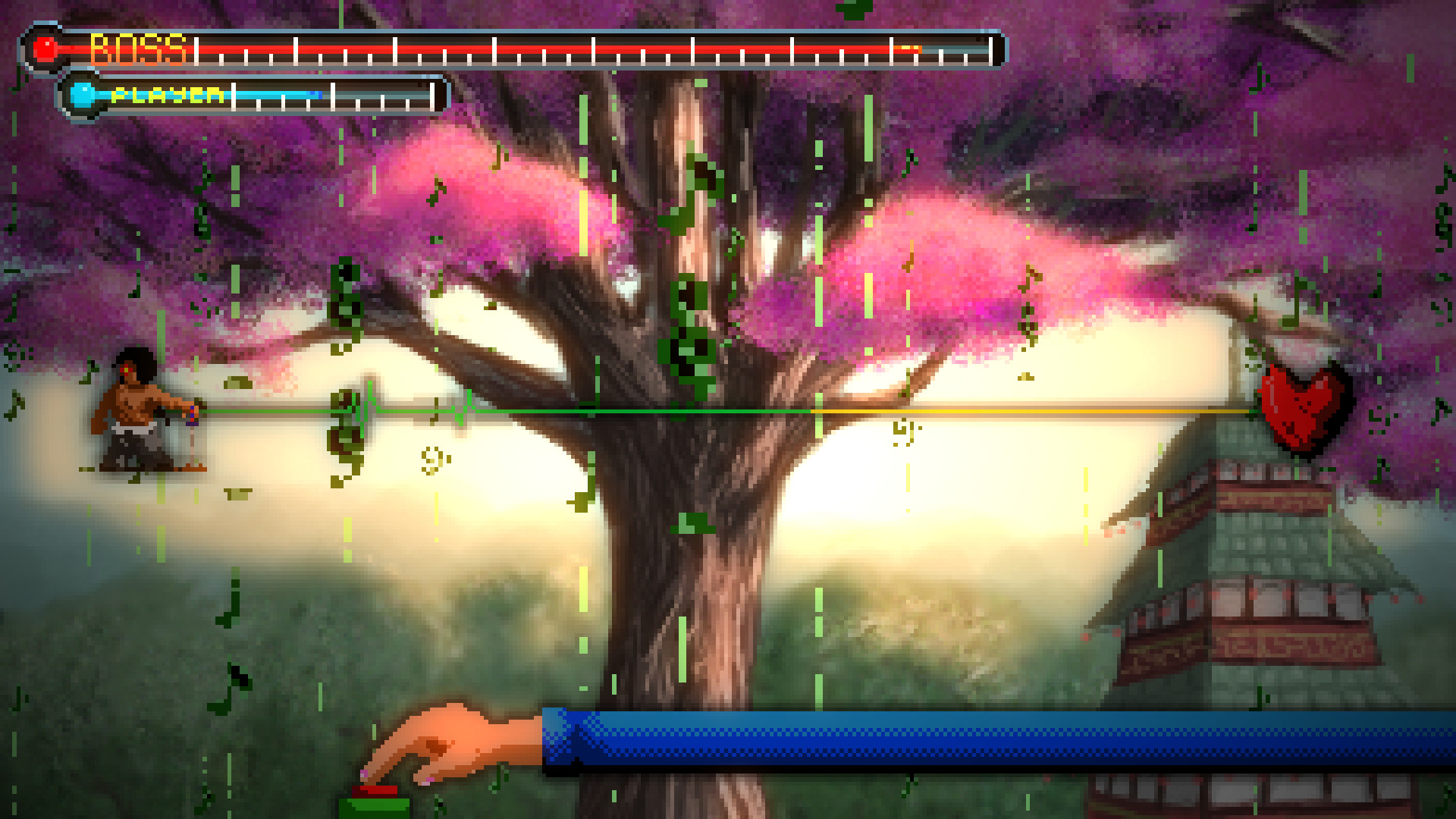 Basically, one patient might have an irregular heartbeat that keeps changing on the fly. This kept me on my toes, as the tempo and beat would abruptly change when a nurse shouts out the cue. So far, the game is made up of four acts with various levels (each of which represents a patient, or song to complete), and each act has its own unique gimmicks. Some levels forced me to keep with the heartbeat of not one, but several patients at the same time.
If that's not crazy enough, the biggest highlight of the game is the boss stages. There is one boss stage for each act, so there are four in total so far (there will potentially be more since the game is still in Early Access).

I can see that the developers had fun designing these boss stages because they are genuinely insane.
Imagine my surprise when one of the boss stages minimized the game into a small windowed mode and it proceeded to zoom across my screen like a screensaver gone rogue. All of this happened while I have to keep tapping to the beat as the song kept on playing. It provided a refreshing visual perspective and unique gameplay experience unlike anything else that I've experienced in a rhythm game. The boss stages are the best parts of the game, and they'll leave the biggest impressions.
You can check out the boss stage with the minimized window zooming around in the gameplay video below by skipping to the 17:45 mark:
All that said, Rhythm Doctor is most definitely not for anyone new to the rhythm game genre. It's hardcore and super challenging, despite what the one-button system may imply. Some songs will play visual tricks on you (like the aforementioned window getting minimized), and sometimes there's so much intensity happening on-screen that it's confusing as heck. Thankfully, the game offers accessibility options like easier difficulty options. Trust me though, even on the lowest difficulty, this is a hard game to beat.
I Wanna Dance With Somebody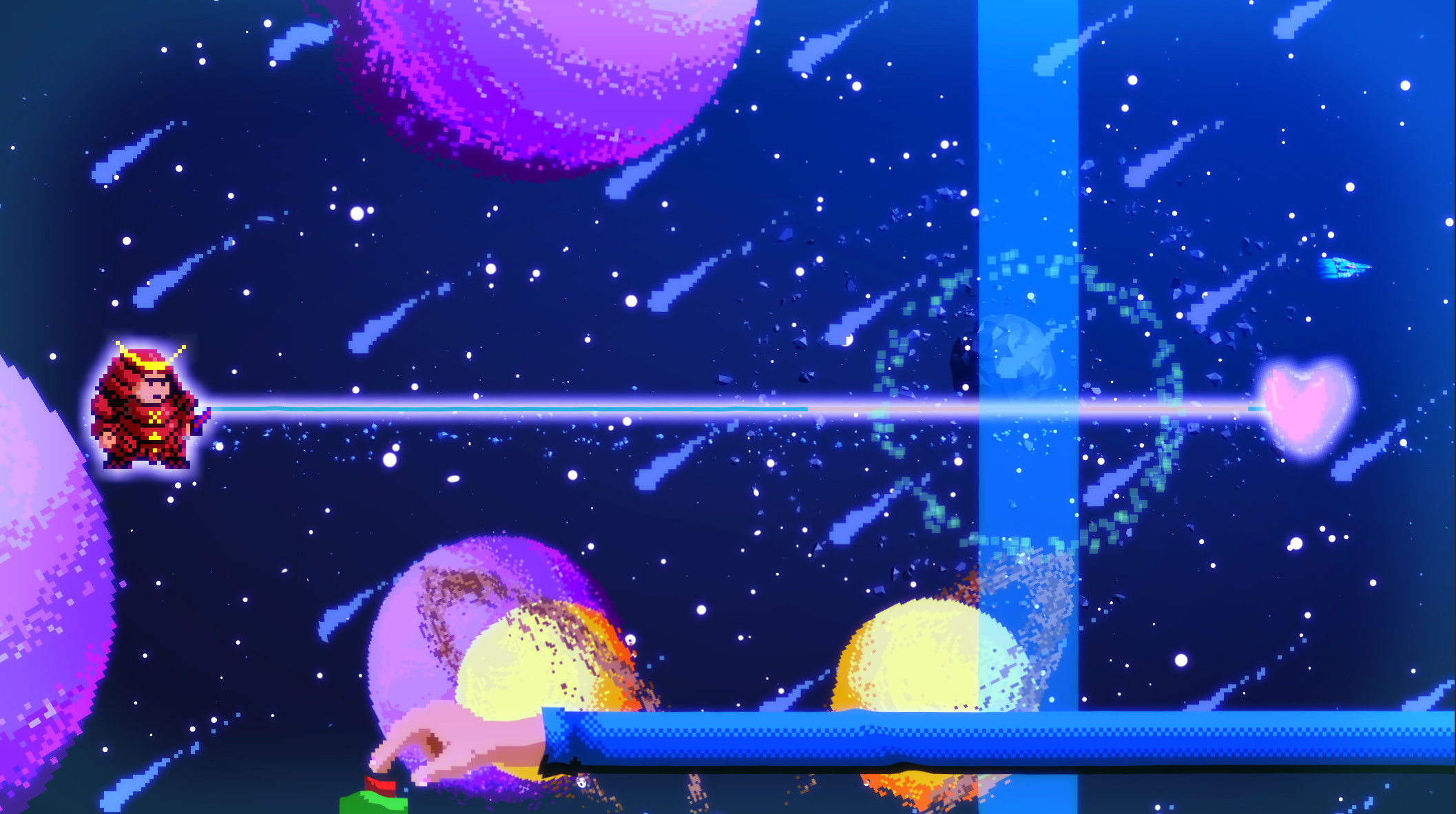 It's not enough to say that the music in Rhythm Doctor is good. It's great! There are a splattering of different genres of music featured in the game's songs. Most of them are instrumental and don't feature any vocals. However, the best songs are often from the boss stages I previously mentioned. These boss stages are the culmination of each act's story and the result is always an emotionally-charged track accompanied with vocals.
In fact, they're so good that I was disappointed to learn that the game's soundtrack is not available to purchase or to listen to on streaming platforms. When I point out great music in the games that I review, I always try to share them. There is one track that the developer shared on their YouTube channel though, and it's the same one featured in the boss stage that I previously mentioned.
Heartbeat, My Beat
I completed the story mode in Rhythm Doctor in less than three hours (approximately around 2.6 hours). However, now that the game is in Early Access and available on Steam, there is virtually unlimited replay value as players can make use of the game's robust level editor to create their own levels with unique challenges and beats.
The game can only grow and improve from here on out, and the prospect of more content from Malaysian studio 7th Beat Games makes it all even better. Just be prepared for a challenge especially if you feel like you have no music sense.