By Mr Toffee|April 6, 2021|
Need a pocket-sized husbando, waifu, or Paimon who isn't a constant chatty Cathy? Then you'll want to get these Genshin Impact Capsule Figures from anime product conglomerate Bushiroad.
These tiny 35mm figures will look good on any shelf space or anywhere you deem fit. You'll get a choice of either the Male Traveler, Female Traveler, Paimon, Amber, Venti, Diluc, and Klee (based on the obvious silhouette).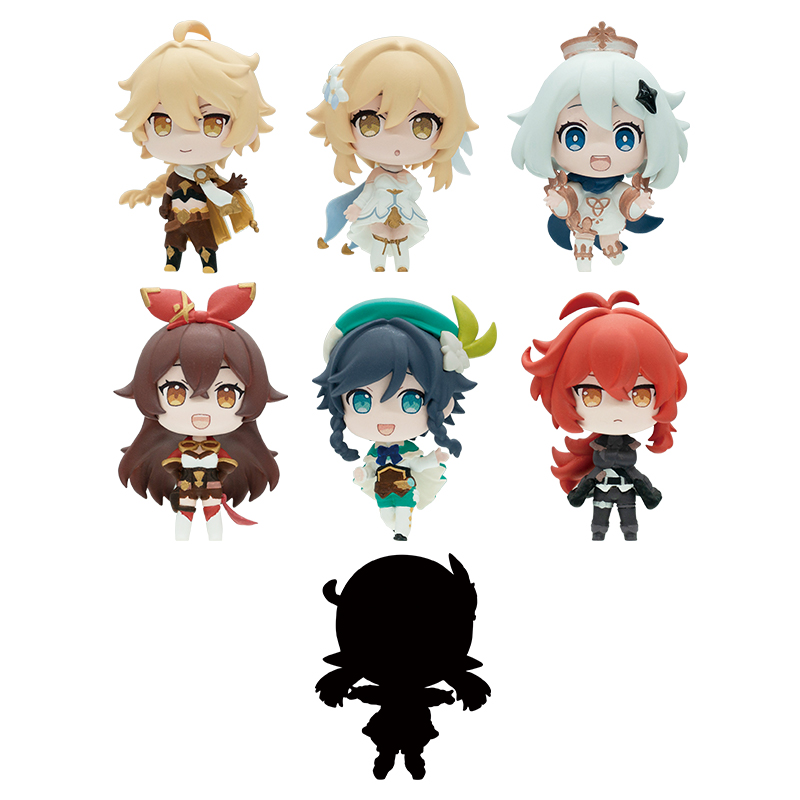 Each of them cost 400 yen (RM15), while a box set will cost you 2,640 yen (RM100+). Yes, it's totally worth it for these bundles of adorableness, though you'll have to wait a while. These figurines will only be shipped out on August 2021. In the meantime, pre-order them here.
By the way, help support us by getting your Genshin Impact Primogems & Genesis Crystals here.
Related