Since everyone is (still mostly) staying home because of the ongoing COVID-19 pandemic, I'm sure you won't want to waste time sifting through Netflix's extensive catalogue of shows and movies just to decide on what to watch. The streaming giant updates its site every day, week, and month with new content, so I'm here to save your precious time.
Here are my personal recommendations and highlights for Netflix Malaysia's June 2021 lineup and how to fill up your free time with worthwhile content at home:
Pretty Guardian Sailor Moon Eternal The Movie (3 June 2021)
Studio Deen and Toei Animation's Pretty Guardian Sailor Moon Eternal The Movie was originally supposed to release in 2020, but now it's officially going to premiere globally (outside of Japan) on Netflix on 3 June 2021.
Based on the 'Dream Arc' of the original hit manga series, the two-part movie is about the Sailor Guardians' growth, both as teenage girls and as Sailor Guardians, as well as the faint first love of Chibi-Usa and Helios. As the new moon obscures the sun and gradually dims its light, Usagi and Chibi-Usa encounter a mysterious Pegasus named Helios, who is in search of the chosen Maiden who can break the seal of the Golden Crystal.
Meanwhile, a mysterious troupe called the Dead Moon Circus appears in town, hatching a nefarious plan to scatter the nightmare incarnations known as Lemures, seize the Legendary Silver Crystal, rule over the moon and the earth, and eventually dominate the entire universe.
Sweet Tooth (4 June 2021)
Based on the DC Comic book series by Jeff Lemire, Sweet Tooth is set in a post-apocalyptic fairytale about a hybrid deer-boy and a wandering loner who embark on an extraordinary adventure.
From Executive Producers Robert Downey Jr., Susan Downey, Jim Mickle, Beth Schwartz, Amanda Burrell, and Linda Moran, Sweet Tooth tells the story of "The Great Crumble" that wreaked havoc on the world a decade ago that lead to the mysterious emergence of hybrids — babies born part human, part animal.
Unsure if hybrids are the cause or result of the virus, many humans fear and hunt them. After a decade of living safely in his secluded forest home, a sheltered hybrid deer-boy named Gus (Christian Convery) unexpectedly befriends a wandering loner named Jepperd (Nonso Anozie). Together they set out on an extraordinary adventure across what's left of America in search of answers— about Gus' origins, Jepperd's past, and the true meaning of home. But their story is full of unexpected allies and enemies, and Gus quickly learns the lush, dangerous world outside the forest is more complex than he ever could have imagined.
Lupin Part 2 (11 June 2021)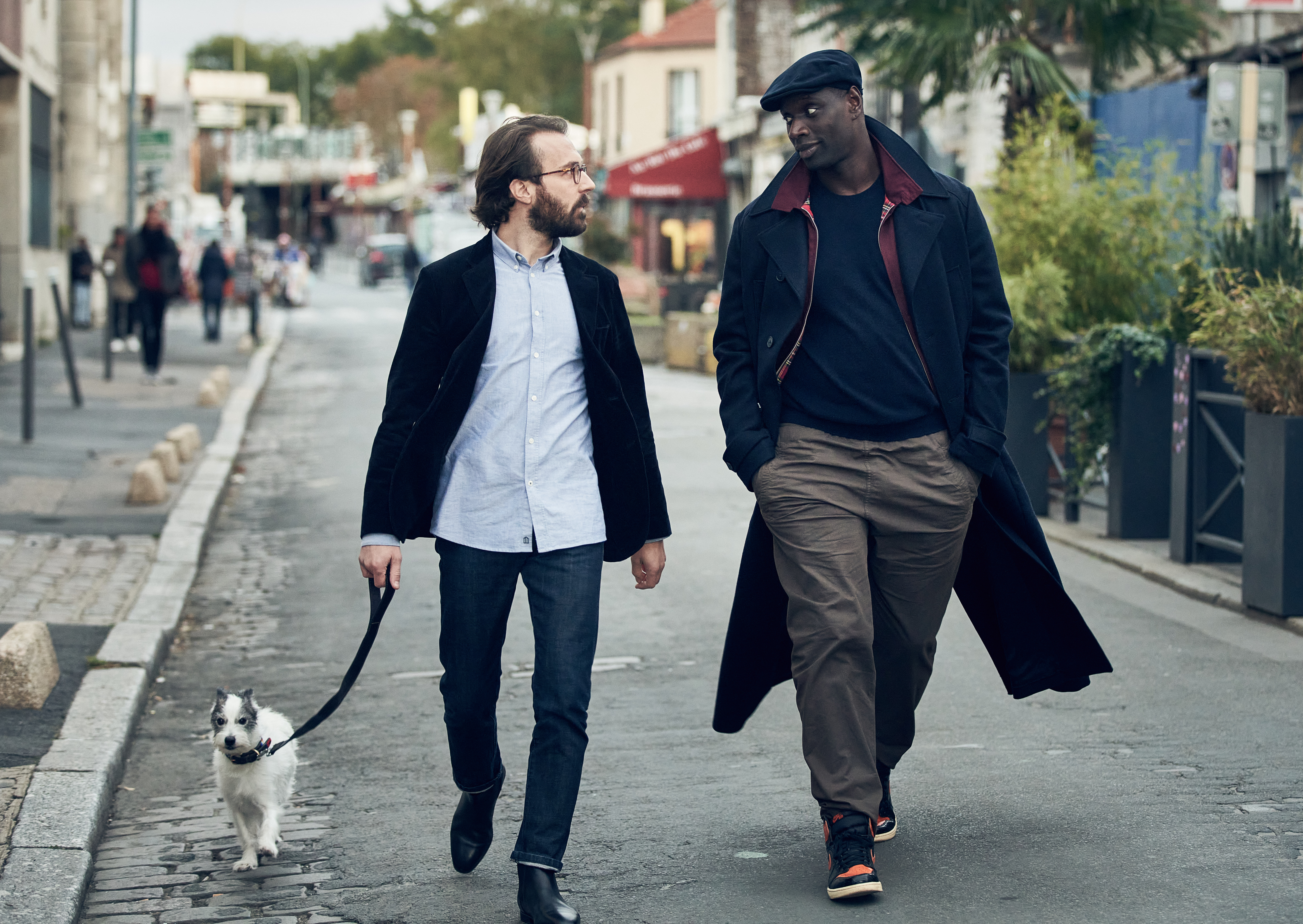 Netflix has finally announced the release date for Lupin Part 2, the highly-anticipated continuation of Assane Diop's tale.
The synopsis reads:
Assane's quest for revenge against Hubert Pelligrini has torn his family to pieces.

With his back to the wall, he now has to think of a new plan, even if it means putting himself in danger.
Check out the details below:
Cast: Omar Sy, Hervé Pierre, Nicole Garcia, Clotilde Hesme, Ludivine Sagnier, Antoine Gouy, Shirine Boutella, Soufiane Guerrab.
Created by George Kay in collaboration with François Uzan. 
Directed by Ludovic Bernard (episodes 6 & 7), Hugo Gélin (episodes 8, 9 & 10).
Produced by Gaumont Télévision (Isabelle Degeorges, Nathan Franck).
Lupin Part 2 will be composed of five episodes.
Trese (11 June 2021)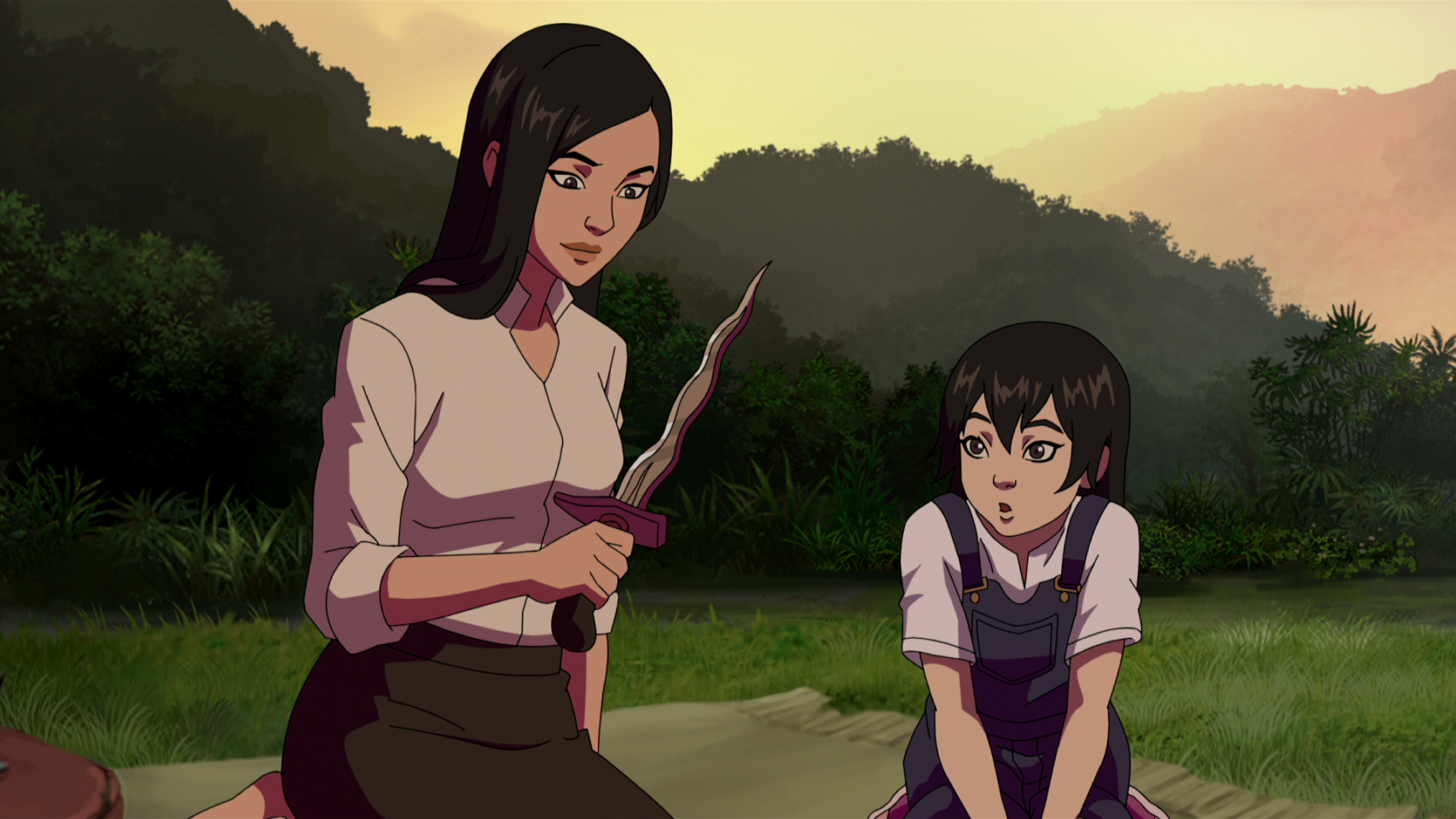 Trese, the highly anticipated Netflix Original Anime series based on the Philippine graphic novel created by Budjette Tan and KaJO Baldisimo, premieres on Netflix on 11 June 2021.
Netflix also revealed the English language and Filipino language voice cast of Trese. Darren Criss (The Assassination of Gianni Versace: American Crime Story), Jon Jon Briones (Ratched), Nicole Scherzinger (Moana), Manny Jacinto (The Good Place), Lou Diamond Phillips (La Bamba) and Dante Basco (Avatar: The Last Airbender) join Shay Mitchell (YOU, Pretty Little Liars), previously announced as the voice of Alexandra Trese in the English language version.
Filipino actress Liza Soberano (My Ex and Whys, Alone/Together) will voice Alexandra Trese in the Filipino language version of the series, and will be joined by local professional voice talents Simon dela Cruz (as Crispin and Basilio), Apollo Abraham (Captain Guerrero), Christopher Carlo Caling (Hank), Christian Velarde (Nuno), and Eugene Adalia (Anton Trese). Well-respected Filipino Language Voice Artist Director Rudolf Baldonado will direct the local voice talents.
English language voice cast:Â 
Shay Mitchell – Alexandra Trese
Griffin Puatu – The Kambal (Crispin and Basilio), Bantay 
Matt Yang King – Captain Guerrero, Dominic
Jon Jon Briones – Hank, Xa-Mul
Steve Blum – Datu Talagbusao, Ibwa
Carlos Alazraqui – Anton Trese, Santelmo
Manny Jacinto – Maliksi
Eric Bauza – Nuno the Snitch, Bagyon Lektro
Darren Criss – Marco
Nicole Scherzinger – Miranda Trese
Lou Diamond Phillips – Mayor Sancho Santamaria
Dante Basco – Bagyon Kulimlim
Rodney To – Aswang market guard, Man in drag
Filipino language voice cast:Â 
Liza Soberano – Alexandra Trese
Simon dela Cruz – The Kambal (Crispin and Basilio)
Apollo Abraham – Captain Guerrero
Christopher Carlo Caling – Hank
Eugene Adalia – Anton Trese
Cheska Aguiluz – Miranda Trese
Christian Velarde – Nuno
Bryan Encarnacion – Datu Talagbusao
Nica Rojo – Ramona
Jo Anne Orobia-Chua – Emissary
Jose Amado Santiago – Marco
Steve dela Cruz – Maliksi
Rene Tandoc – Mayor Santamaria
Steffi Graf Bontogon-Mola – Young, Teen Alexandra
RJ Celdran – Santelmo, Señor Armanaz
Elyrey Martin – Ibwa, Dominic
Steven Bontogon – Jobert
The synopsis reads:
Set in a Manila where the mythical creatures of Philippine folklore live in hiding amongst humans, Alexandra Trese finds herself going head to head with a criminal underworld comprised of malevolent supernatural beings.
Director and Showrunner: Jay Oliva (Justice League Dark, The Legend of Korra)
Executive Producers:Â Jay Oliva; Shanty Harmayn and Tanya Yuson at BASE Entertainment, a studio based in Jakarta and Singapore
Written by:Â Tanya Yuson, Zig Marasigan, Mihk Vergara
Series Directors:Â David Hartman (Transformers: Prime), Mel Zwyer (Star Wars Rebels), Tim Divar (Young Justice)
Production Designer and Art Director:Â Jojo Aguilar (Tron Uprising)
Character Design:Â Will Nichols (Star Wars: The Clone Wars)
Editor:Â Christopher Lozinski (Batman: The Killing Joke)
English language casting and voice direction:Â Wes Gleason
Filipino language casting and voice direction:Â Rudolf Baldonado
Composers: Kevin Kiner, Sean Kiner, Dean Kiner (Star Wars: The Clone Wars)
Original song: "PAAGI" by UDD, with lyrics by Armi Millare and Paul Yap
Format: 6 episodes, releasing all at once
Filipino band UDD, formerly known as Up Dharma Down, composed the official soundtrack for Trese, titled "PAAGI," with lyrics by Armi Millare and Paul Yap.
Black Summer Season 2 (17 June 2021)
Winter comes with cold-blooded new challenges during the zombie apocalypse as frantic scavengers and violent militias battle the dead and desperate.
Record Of Ragnarok (17 June 2021)
This mega-popular manga series with over 6 million copies in print finally receives an anime adaptation. Representatives from throughout human history take on the world's deities in 13 one-on-one battles — and the fate of humanity is at stake! Bringing this intense world to the screen is Graphinica, the animation studio behind Juni Taisen: Zodiac War and Hello World, who have depicted many fierce 3D CG battles in anime such as Blade Of The Immortal, Promare and Girls Und Panzer.
Rurouni Kenshin The Final/The Beginning (18 June 2021)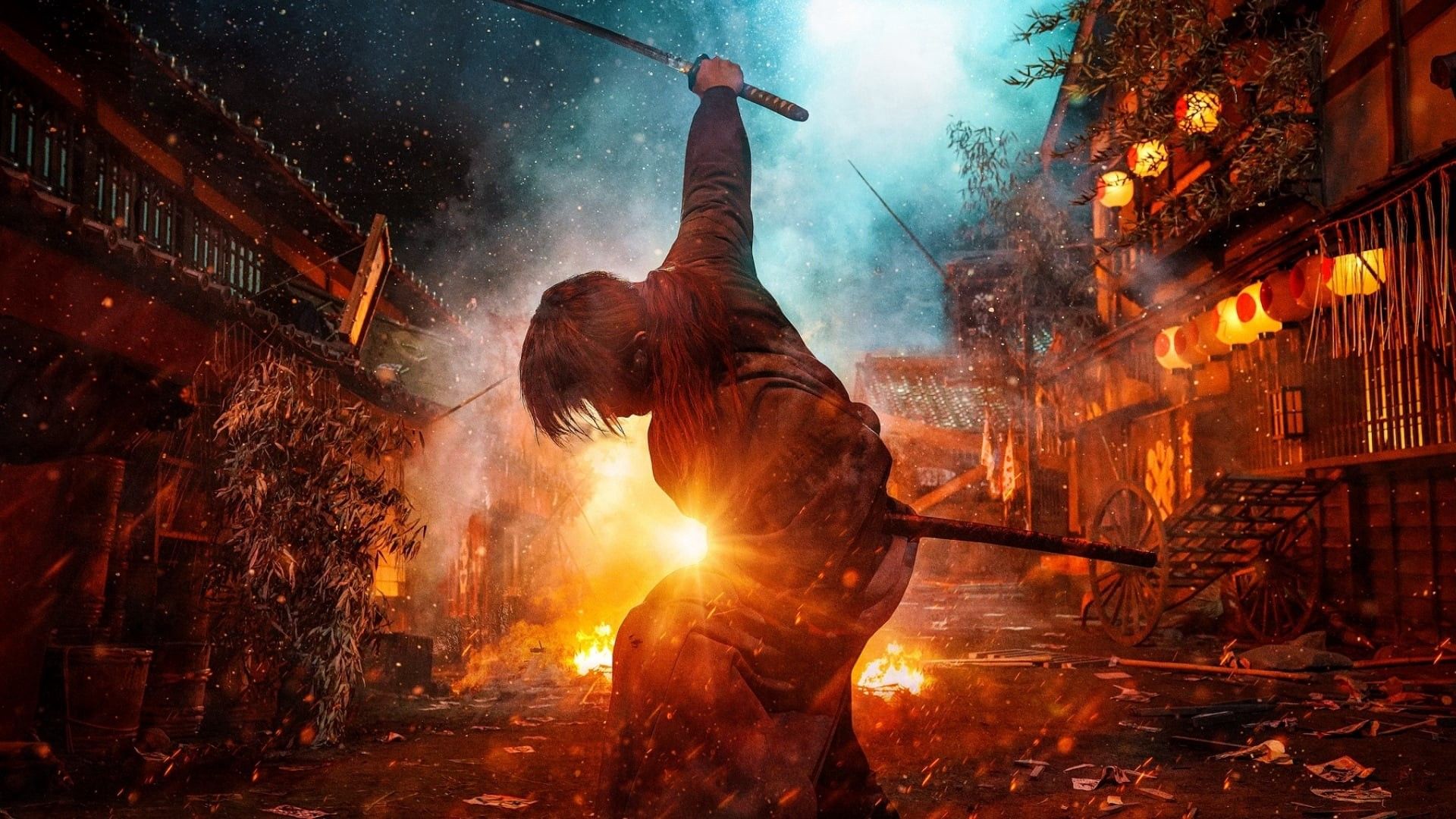 The Final is based on the final arc of the Rurouni Kenshin manga series by Nobuhiro Watsuki, but its story will differ from the original. The film focuses on the pacifist wanderer Himura Kenshin who is brought into a fight involving revenge by Yukishiro Enishi.
The Beginning is a prequel to the others and will depict how Himura Kenshin received his cross-shaped scar. It focuses on Kenshin's past as the assassin Hitokiri Battōsai during the final years of the Bakumatsu and will also explore his relationship with a woman named Yukishiro Tomoe played by Kasumi Arimura.
These are the fourth and fifth instalments in the Rurouni Kenshin film series, following Rurouni Kenshin The Legend Ends.
The synopsis reads:
When a terrifying enemy attacks Tokyo, the stage is set for a high-stakes battle that may expose some of Kenshin's biggest secrets.
Godzilla Singular Point (24 June 2021)
Godzilla Singular Point is an all-new animated TV series that marks the beginning of a new project for Godzilla, one of Japan's most iconic characters. This anime series unfolds over 13 episodes to tell a new and original story unlike anything seen in the Godzilla franchise before.
---
Those are just several selected highlights from next month's offerings of new TV series and movies on Netflix. Now you can plan your Netflix binge-fest for June 2021.