Publisher Curve Digital and Swedish indie studio Neon Giant are excited to invite gamers to make their mark in the brave new world of Veles, as the studio's highly anticipated debut title The Ascent is now available on PC, Xbox Series X/S, Xbox One and Xbox Game Pass.
The Ascent was originally announced during the Xbox Series X Showcase back in May 2020.
A solo and co-op action-shooter RPG set in a sci-fi cyberpunk world, The Ascent is the first title from Neon Giant, a new 12-person studio composed of games industry veterans who were some of the minds behind iconic AAA titles such as the Gears Of War, Bulletstorm and Wolfenstein franchises.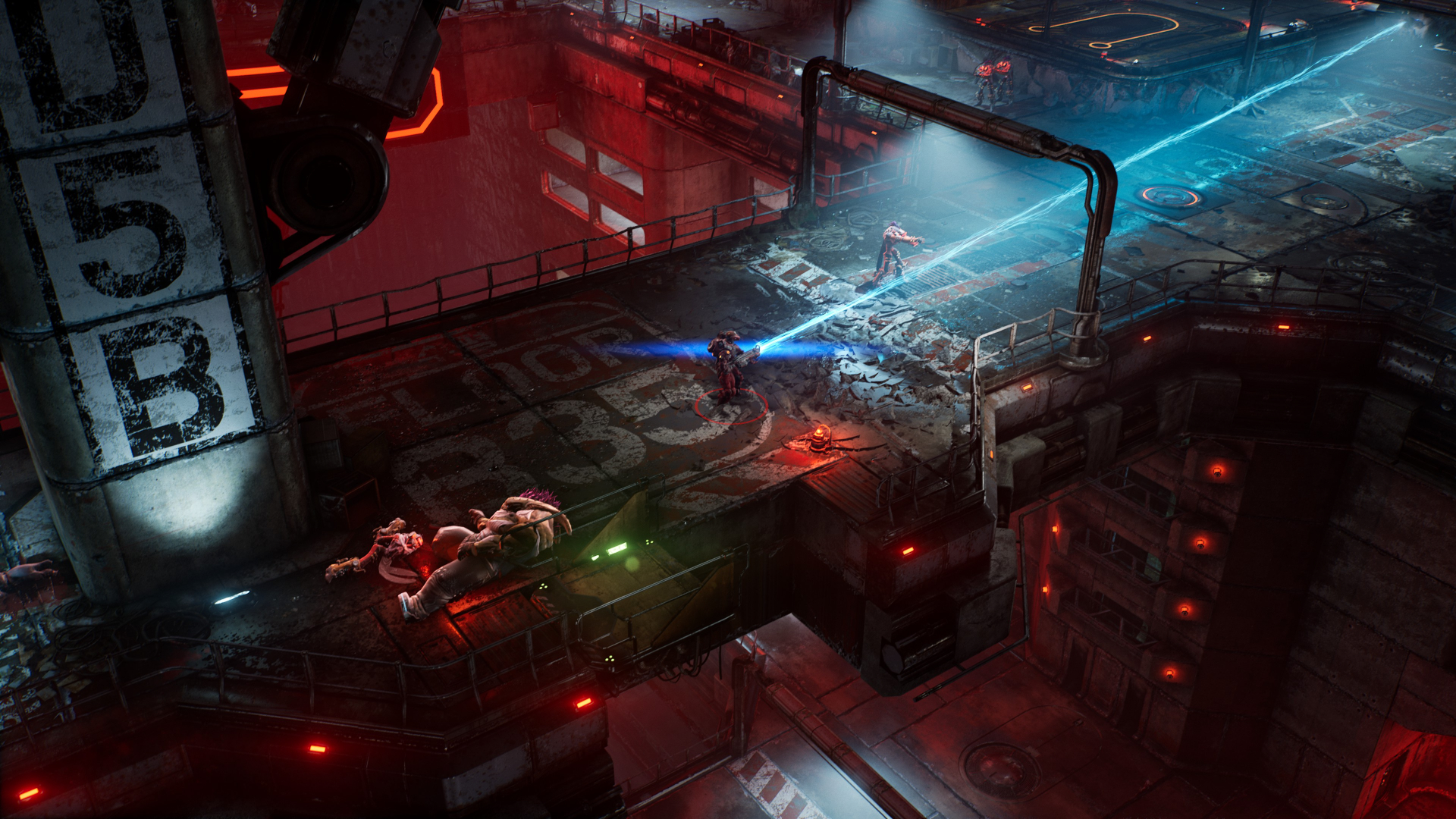 The Ascent sees players dive into 'The Ascent Group' arcology, a self-contained corporate-run metropolis, stretching high into the sky and filled with creatures from all over the galaxy. Taking on the role of an indentured worker, the world starts to go haywire when The Ascent Group shuts down for unknown reasons. Life becomes a case of survival, with rival corporations and crime syndicates looking to fill the empty space and players having to take up arms to hold them off.
Neon Giant Creative Director and co-founder Tor Frick said:
"About three years ago we founded Neon Giant; a small game dev studio with the belief that with the right focus and mindset, even just a few people can create grand experiences and high quality games.

We have a passion for creating living worlds and action gameplay – it's in our DNA from our shared history in the industry and The Ascent is the result of our team's passion and hard work."
Fellow co-founder and Creative Director of the studio Arcade Berg added:
"In The Ascent, you start off at the bottom of the food chain – that's just the life of an indent – but as you progress, you will get to grow more powerful, find shiny guns, toys and augmentations making you able to live out your twisted power fantasies – if you choose – with robot tentacles coming out of your back.

We will take you across the world, wide and high, in a megacity filled with turmoil and introduce you to characters who have found ways to thrive in this environment. We hope our game is as fun and exciting for you playing it as it was for us to make it."
In the meantime, check out the trailer below: