Genshin Impact: Shadows Amidst Snowstorms Dragonspine Guide – How To Build A Snowman
This guide is still in development.
Genshin Impact's version 2.3 update is up and about, featuring a new bunch of quests that take place in everybody's favourite frozen hellhole: Dragonspine. Not only does it have some new story and lore, but it also features some pretty fun activities including snowman-building!
Before that, do check out our previous guides below:
Here's a quick guide on how to complete it and get access to the good stuff.
How To Initiate The Quest
Go to the Adventurer's Camp in Dragonspine. You'll meet Amber and Eula in the cutscenes. Then head over to Albedo's camp. You'll need to follow the footsteps in the snow nearby to continue the questline.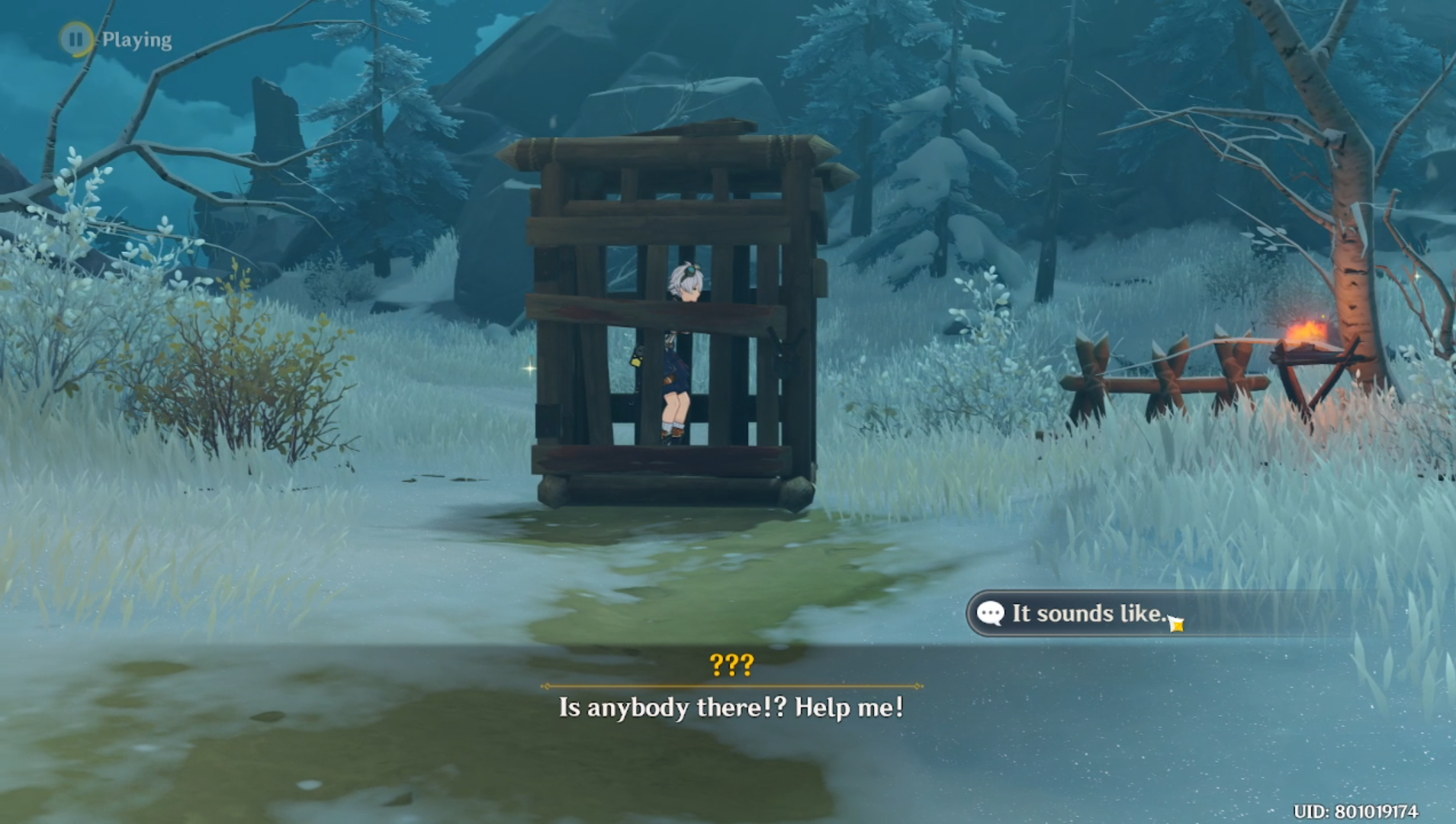 After a cutscene, you'll see Bennett trapped in a cage. Search the two camp spots, then you'll trigger a fight with some Fatui soldiers. Kill them to get the key to free Bennett.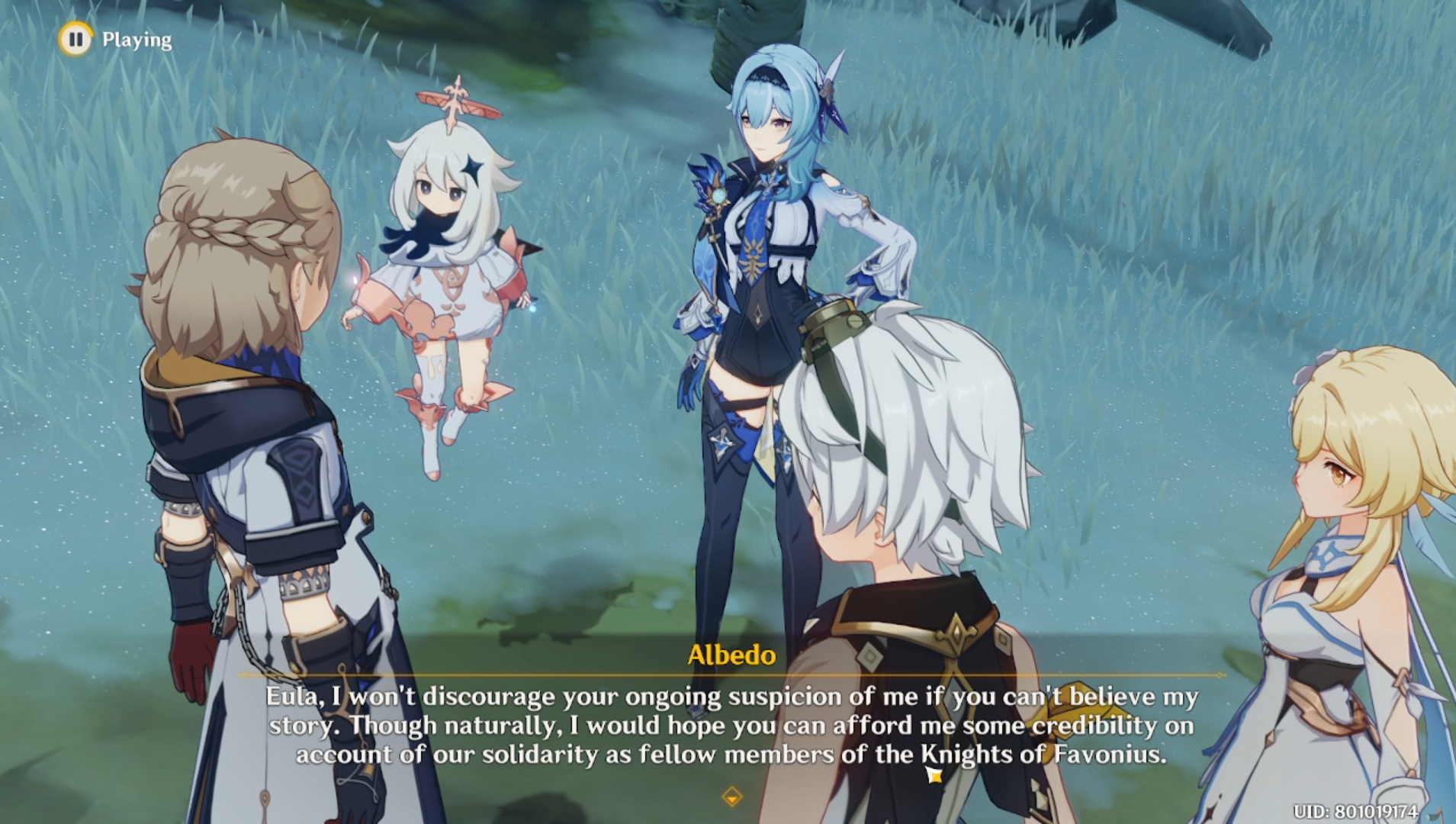 After a cutscene, you'll head to Albedo's cave. Help him clean up his place and a cutscene about Albedo's origins will take place. Congrats: you can now access the Snowman and Adventurer Training minigames in Dragonspine! All from a potential existential crisis storyline.
---
How To Build A Snowman In Genshin Impact
All you need are components to build a snowman, which you can only get from the limited time Agility Training, Tracker Training, and Combat Training. Once you complete the available missions for the day, you'll have enough materials to build a full-fledged snowman.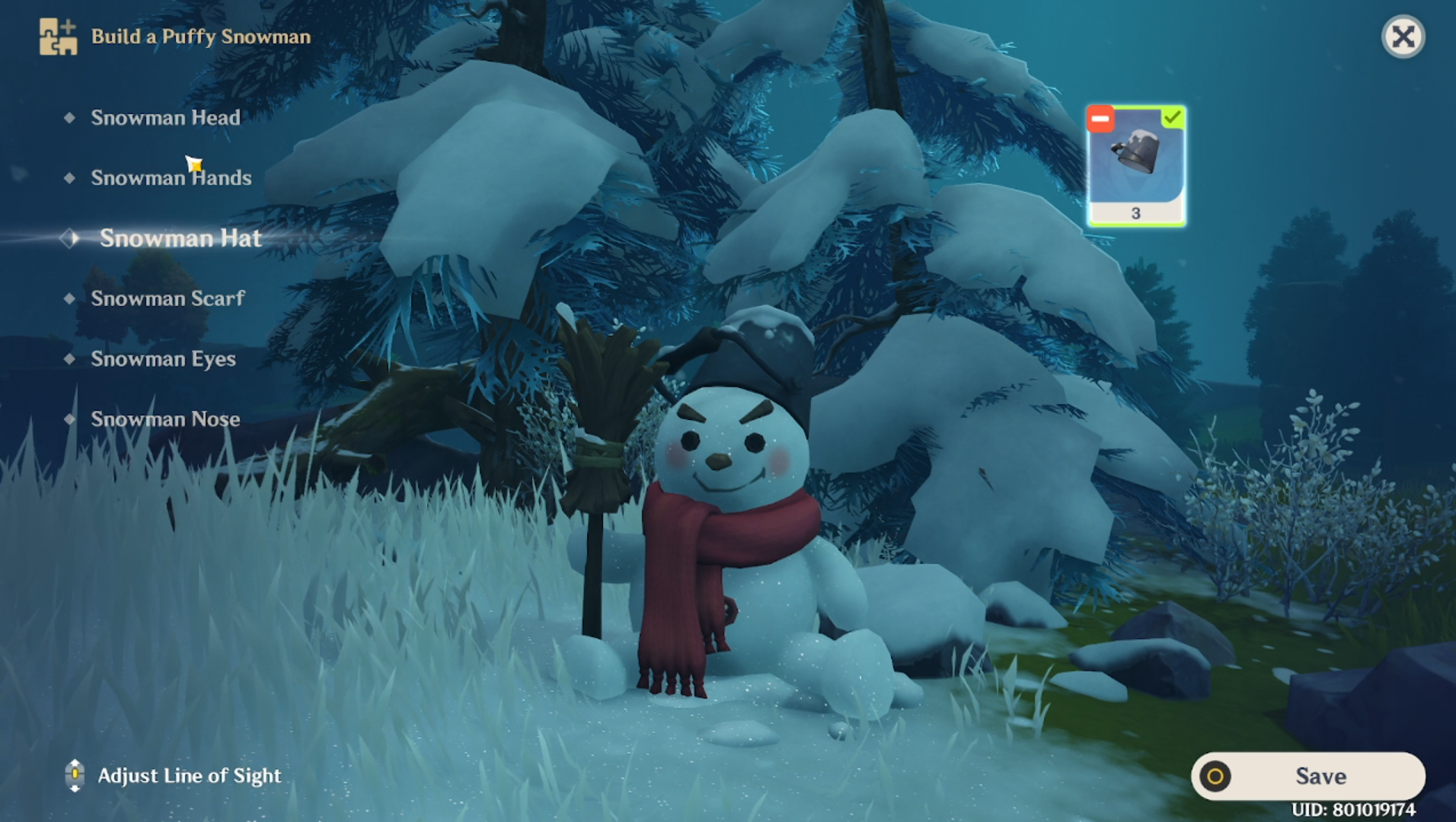 Once you've completed the events, locate the snowman via the Events menu, then interact with it to see the top screen. You can build it with different parts from its head to nose. Your reward? A sweet sword weapon tailor-made for Albedo called the Cinnabar Spindle!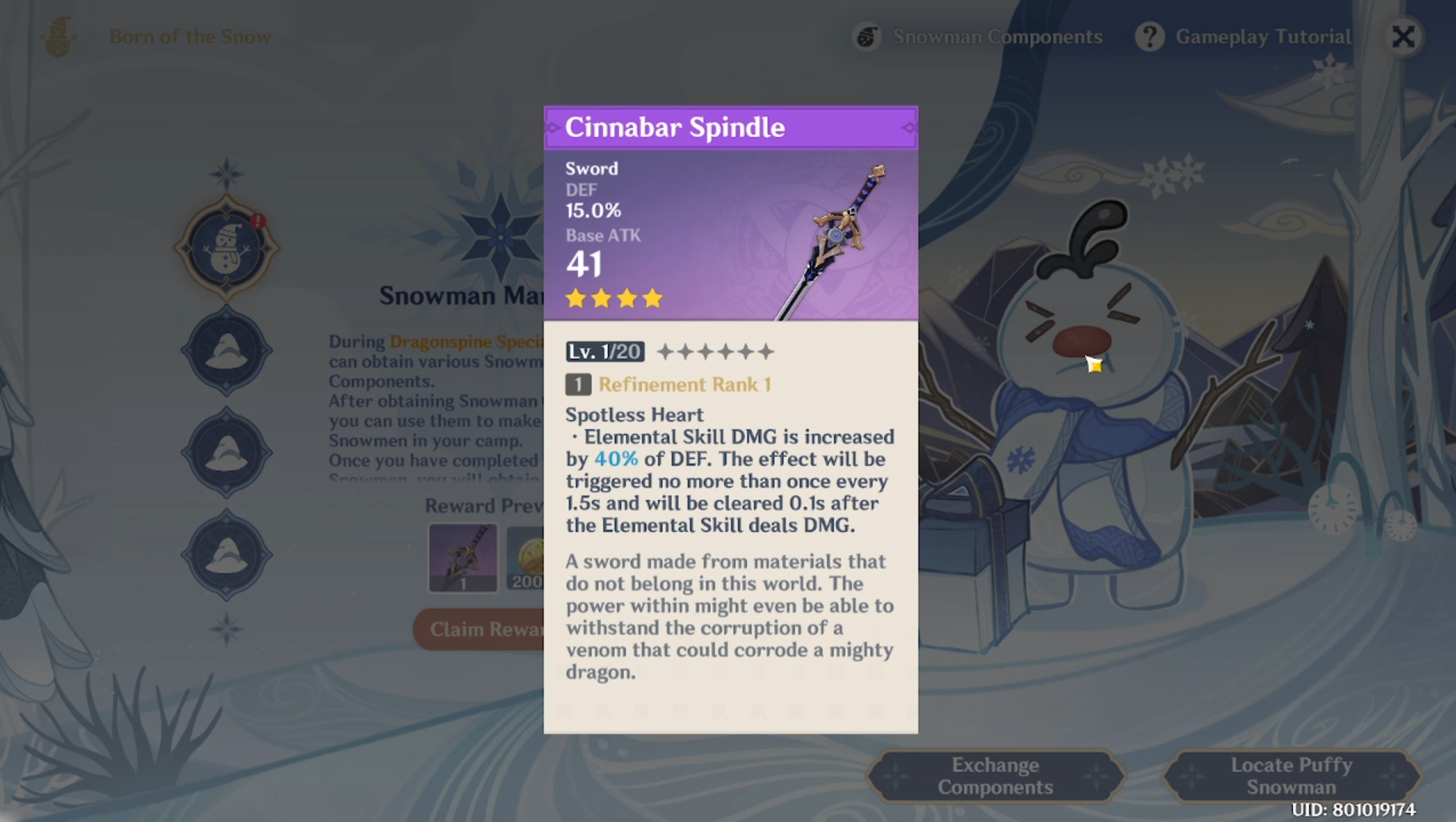 We'll detail the quests below.
How To Complete The Agility Training In Dragonspine
The Agility Training requires you to run from point A to B through an obstacle course made out of snow and ice, with some gliding mixed in for good measure. There will be ice pillars blocking your way, but you can use powerups to either jump across them or destroy them! In fact, some coins are hidden in ice blocks, so you will need to break some of them to boost your high score.
The following powerups will be on the course to help you out:
Galespring Blessing (green) – Increases your jump height.
Ironskin Blessing (brown) – Allows you to shatter ice pillars.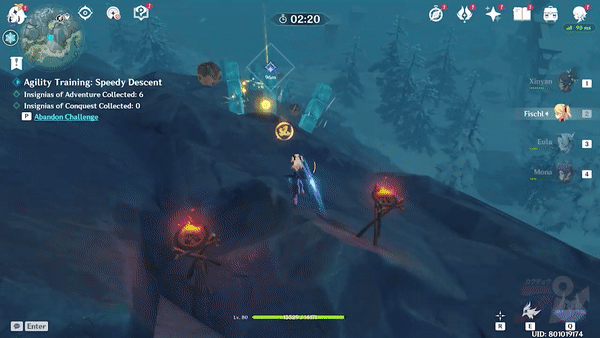 You can retry and replay the course as many times you like to get the max available score. Here's what you'll get if you get the highest:
10,000 points – 30x Primogems, 30,000x Mora, and 120x Snowstrider Emblems.
20,000 points – 30,000x Mora and 120x Snowstrider Emblems.
30,000 points – 30,000x Mora and 6x Mystic Enhancement Ores.
Use the Event page to find the courses; they're usually close to a fast travel spot.
How To Complete The Tracker Training In Dragonspine
In Tracker Training, you need to head to a designated location on Dragonspine and melt all ice crystal piles within the area. There's no time limit, so take all the time you need tracking them and also killing enemies in the way. There will be eight ice crystal piles within the yellow circle area; once you melt all of them, you've won the challenge.
To melt them, it's best to use a Pyro archer like Amber and Yoimiya. If your luck was pretty bad during the Inazuma gacha banners however, you'll have to use Amber by default.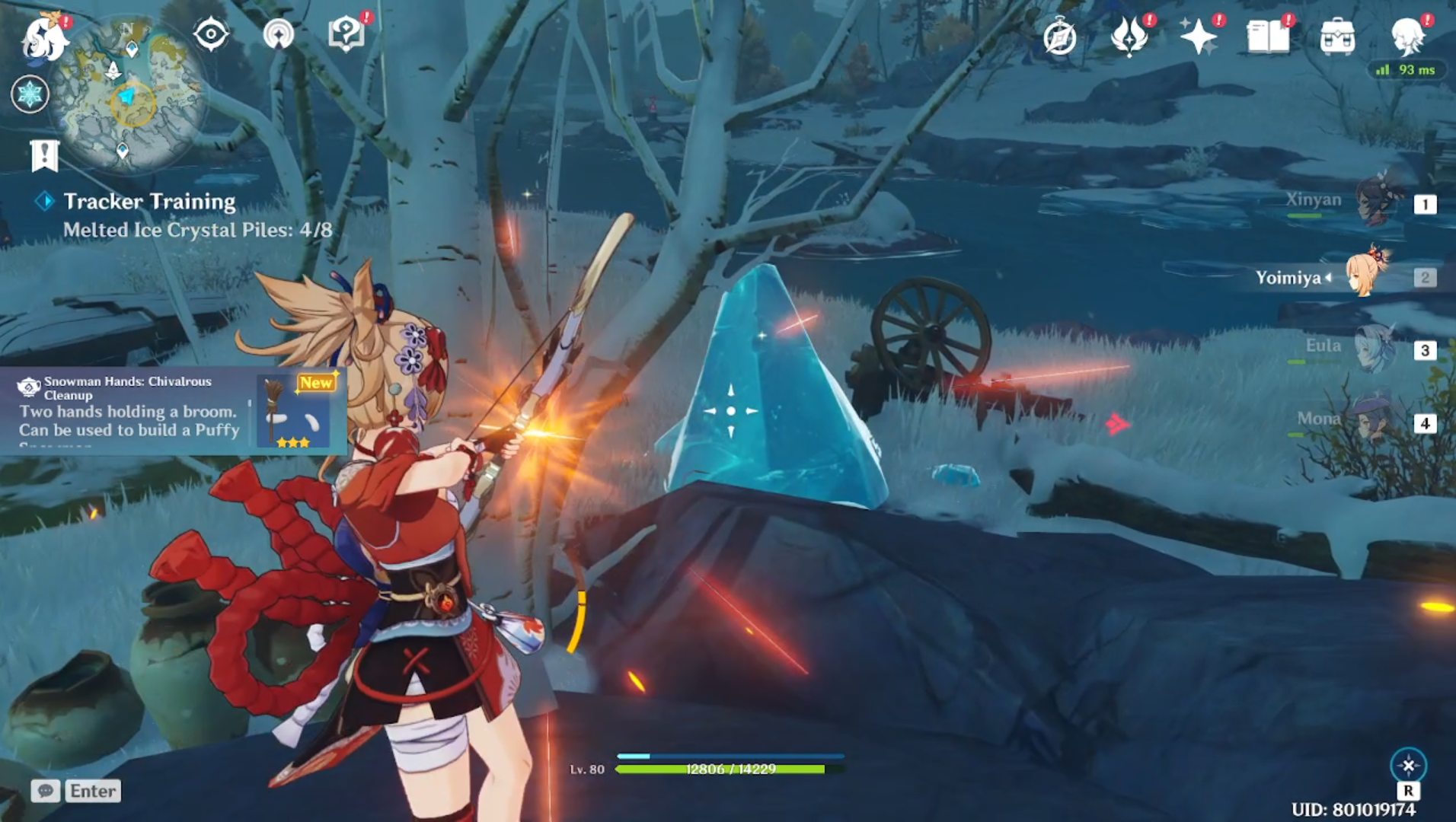 Once you've cleared the first two Tracker Training missions, you'll get the following rewards from the events panel:
30x Primogems
120x Snowstrider Emblems
Snowman Head: Catsclamation (first location) and Snowman Head: Rhythm of Laughter (second location).
How To Complete Combat Training In Dragonspine
Combat Training requires you to collect Scarlet Quartzes within the quest area (represented by a sword emblem on the map), then use it on the small devices pictured below. There are three of them surrounding the main device.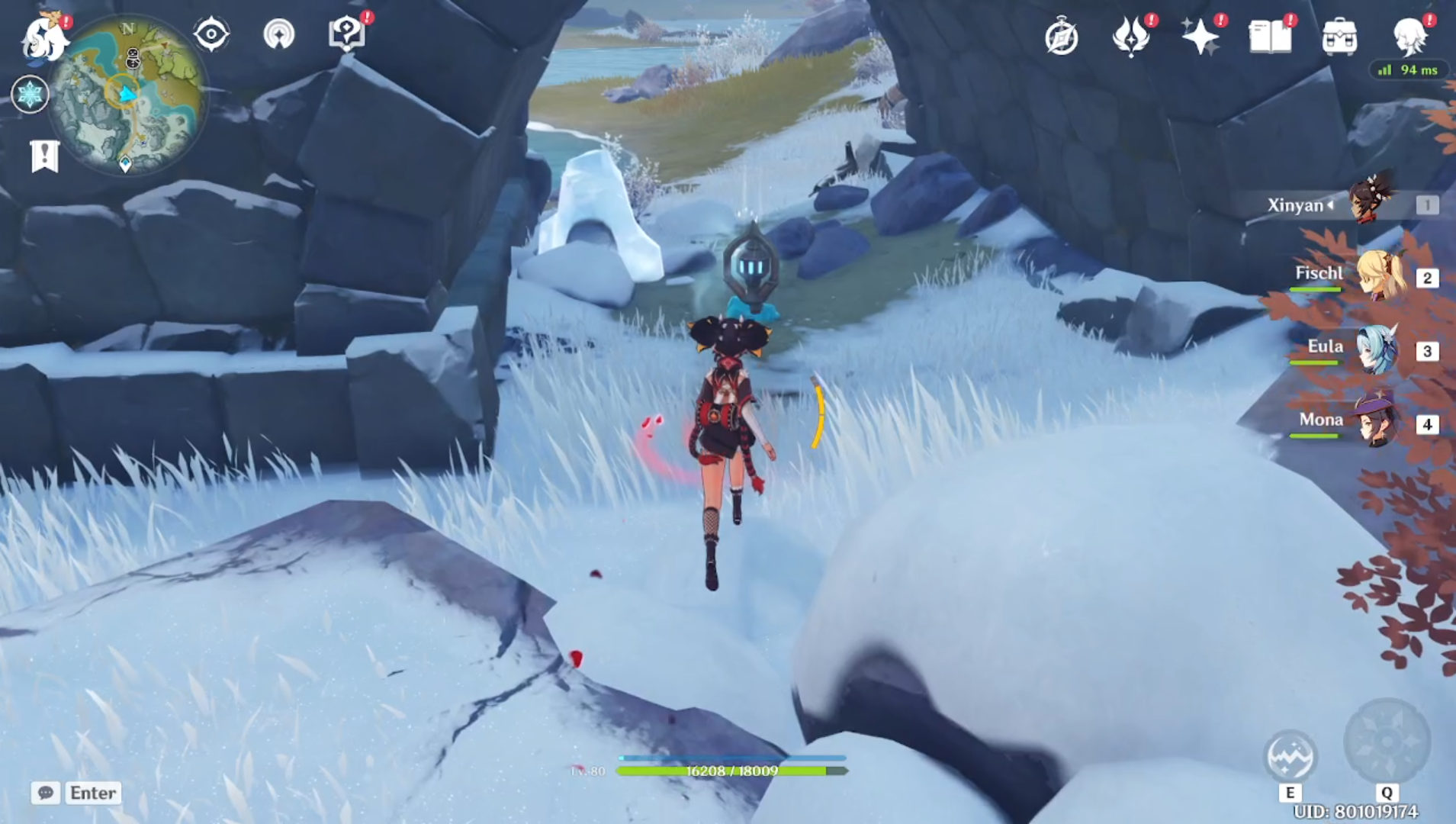 We suggest you turn on all three devices before starting the challenge, as it can get hectic with all the enemies, the Dragonspine cold effect, and the enemy buffs present. Speaking of which, use Pyro characters to deal with them since they're protected by Cryo.
Here are the rewards you can get from completing Combat Training:
30x Primogems
120x Snowstrider Emblems
Snowman Head: Happiness in General (first location) and Snowman Head: Huff-and-Puff (second location).
All Event Rewards
Not only do you get parts for snowman-building from the events, but also a bunch of rewards. You'll earn Snowstrider Emblems from competing and winning the training sessions above. Here are the rewards you can get for this limited-time event.
| | | |
| --- | --- | --- |
| Item | Snowstrider Emblem Cost | Purchase Limit |
| Alkahest – Used as a refinement material for the Cinnabar Spindle | 400 | 2 |
| Blue/3-star weapon ascension materials (Dandelion Gladiator, Boreal Wolf, and Decabrian) | 15 | 12 |
| Purple/4-star weapon ascension materials (Dandelion Gladiator, Boreal Wolf, and Decabrian) | 45 | 4 |
| Hero's Wit | 10 | 50 |
| Mystic Enhancement Ore | 5 | 100 |