By Alleef Ashaari|November 18, 2021|
The end of the popular series, Money Heist, is almost here. What should we expect?
For Álvaro Morte (The Professor), the fifth season is one "full of absolute tension", and Rodrigo de la Serna (Palermo) assures us that something very powerful that "will not disappoint the fans of the series" is coming.
Jaime Lorente (Denver) wonders "how do you close something so big?", while Úrsula Corberó (Tokyo) reveals how she would like to come back in a teaser of Money Heist: Part 5 Volume 2 that Netflix has unveiled today along with the official poster of the last five episodes, which will premiere on 3 December 2021.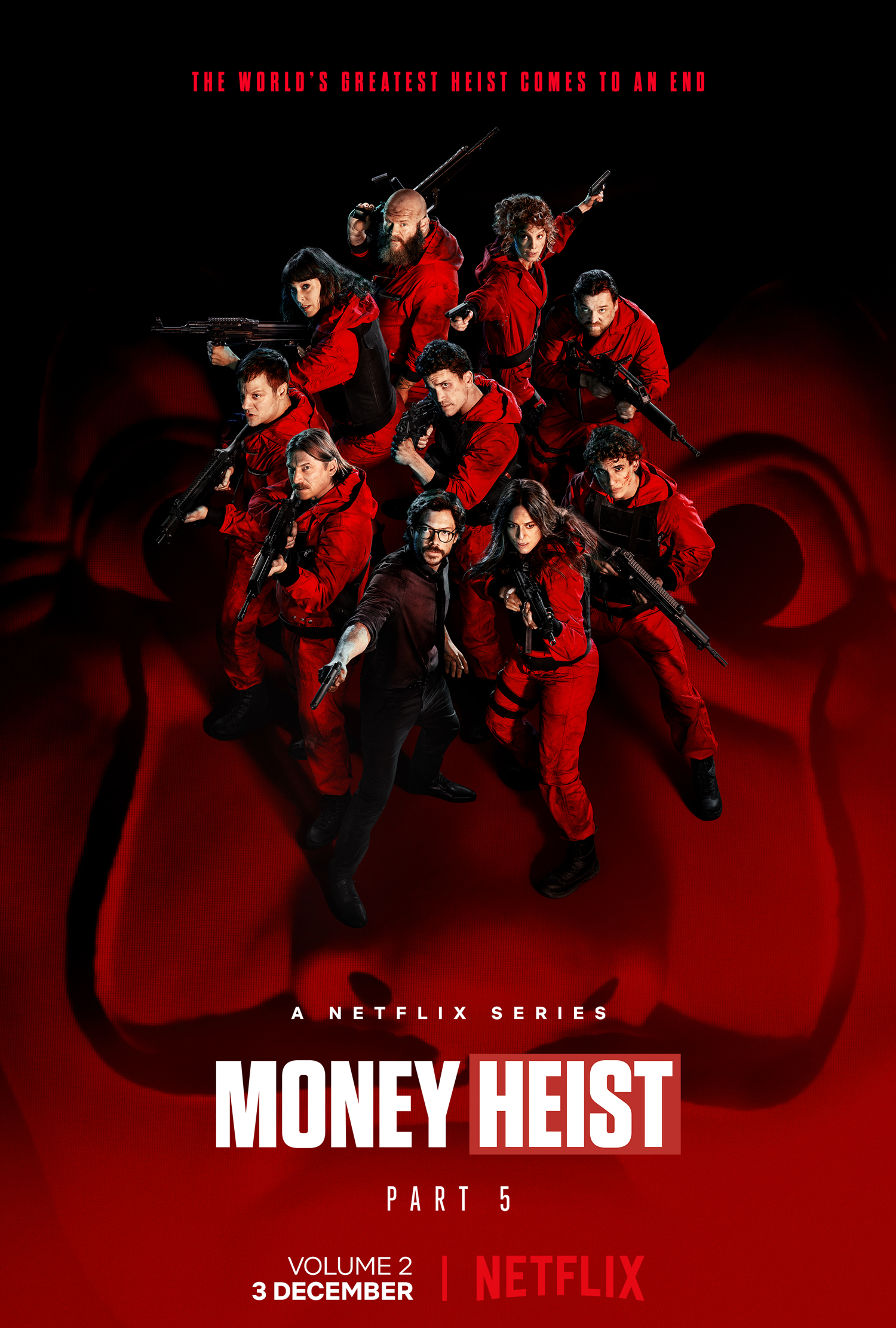 Money Heist is also one of the most popular non-English series on Netflix. As per Top10.Netflix.com, Parts 3, 4, and 5 are ranked highly in the Top 10.
In the last episode of Volume 1, Tokyo (Úrsula Corberó) is dead and the enemy still lurks in the Bank of Spain, wounded but as dangerous as ever. Facing their darkest hour and greatest challenge yet, the gang hatch a bold plan to get the gold out without anyone noticing. To make matters worse, the Professor makes the biggest mistake of his life.
In the meantime, check out the teaser below to build up your hype:
Related