By Alleef Ashaari|December 8, 2021|
Publisher Microsoft and developer 343 Industries have revealed the install sizes for Halo Infinite. Players who have already downloaded the Halo Infinite Multiplayer will have a smaller download size.
If you have no existing Halo Infinite multiplayer installed:
Installing multiplayer only: 26.53GB
Installing both multiplayer and campaign: 48.42GB
If you Halo Infinite multiplayer installed:
Multiplayer update only: 3.97GB
Campaign installation: 25.86GB
Total of both downloads: 29.83GB
Halo Infinite will see a global simultaneous launch worldwide, starting at 10am PT on 8 December 2021. For those in Malaysia and the rest of Southeast Asia/Asia Pacific, that translates to 2am GMT+8 on 9 December 2021.
Check out the world map below to find out what time you can start playing Halo Infinite in your region: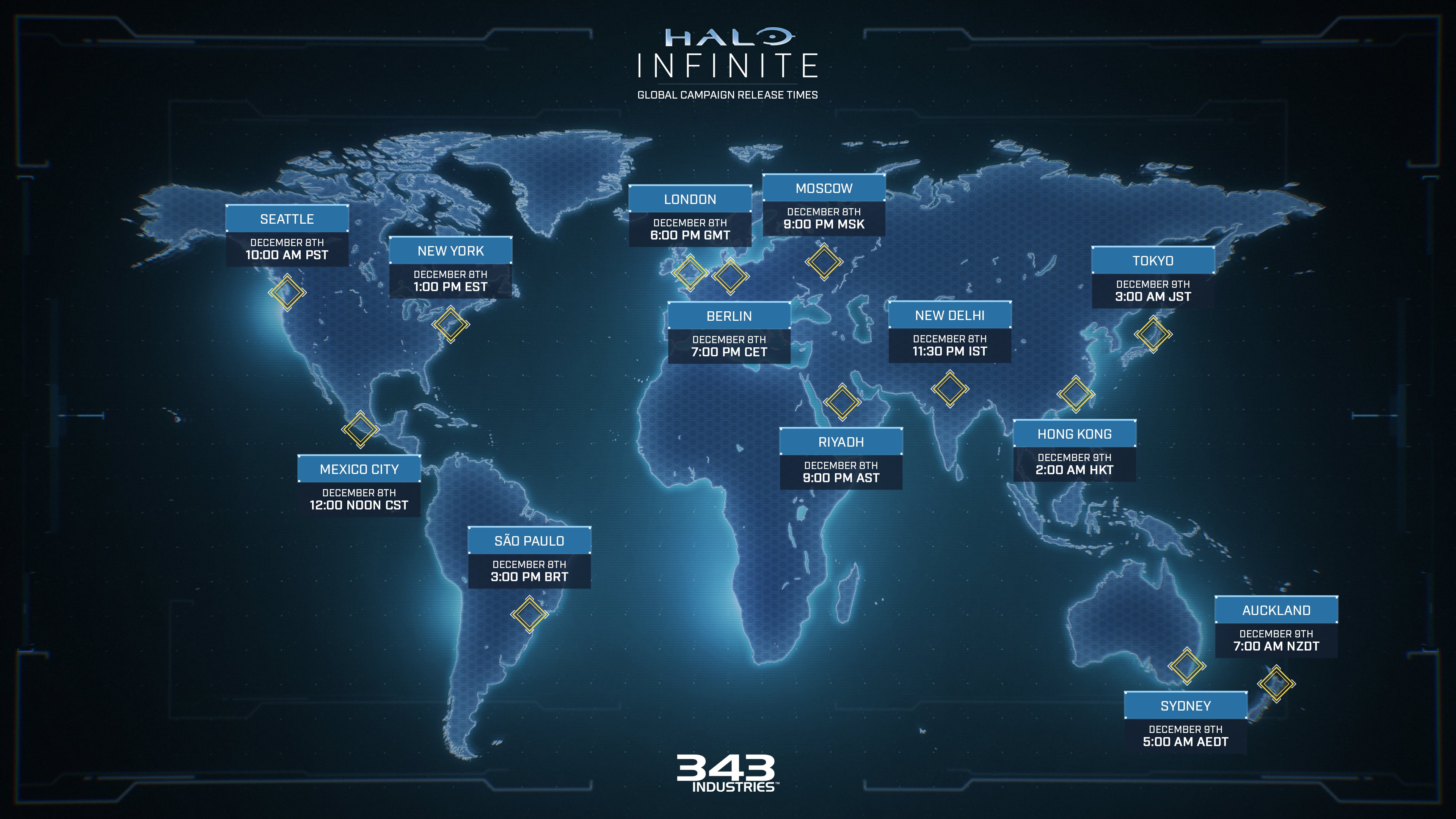 In the meantime, check out our review of the Halo Infinite multiplayer by heading over here.