New posters have been revealed for Spider-Man: No Way Home. And if you want to see some of Spider-Man's major foes in poster form, we've got you covered.
The villains featured in the posters are The Green Goblin (Willem Dafoe), Elektro (Jamie Foxx), and Doctor Octopus (Alfred Molina). Check them out below: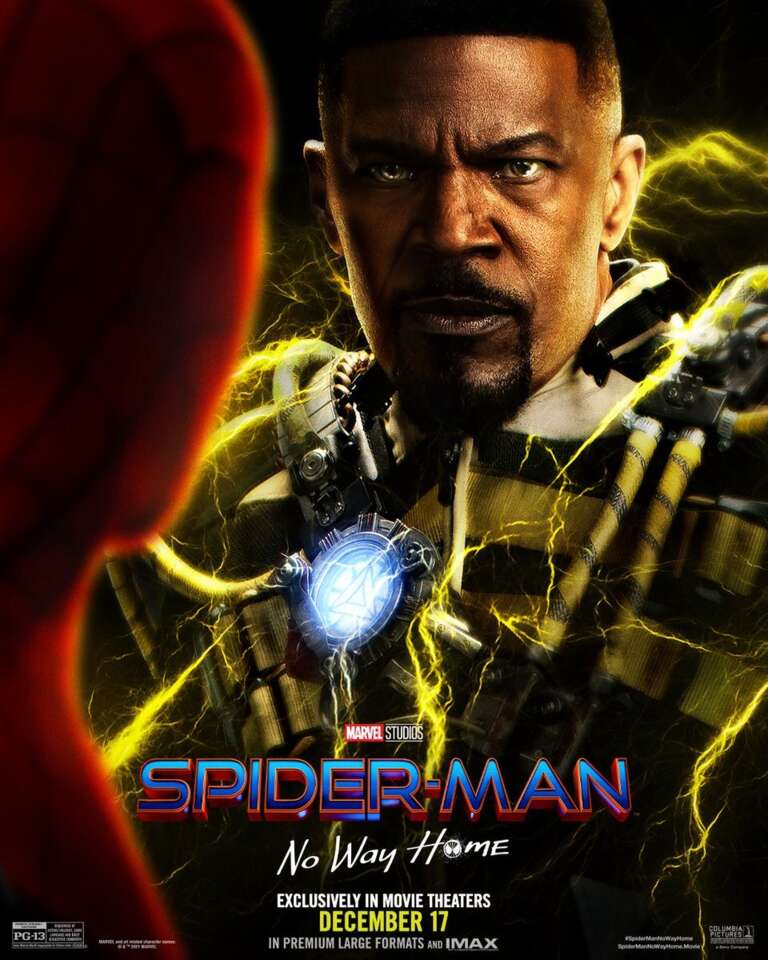 The Green Goblin was in the first Spider-Man movie in 2002, while Doctor Octopus was in Spider-Man 2 (2004). Elektro was in The Amazing Spider-Man 2 (2014). Of course, there will be others joining the trio: more specifically Rhy Ifans' Lizard and Thomas Haden Church's Sandman. In addition, previous Spider-Men actors Tobey Maguire and Andrew Garfield were rumoured to be part of the film.
Spider-Man: No Way Home will be out in theatres this 16th December.
Related