By Alleef Ashaari|December 23, 2021|
UIP Malaysia has unveiled a new trailer and poster for Sonic The Hedgehog 2 that serves as a parody of The Matrix franchise in commemoration of the recent release of The Matrix Resurrections.
The new teaser for Sonic The Hedgehog 2 starts out with the iconic green coding against a black screen, which is a signature of the Matrix franchise. However, instead of numbers, they're actually the iconic rings from the Sonic franchise. Then, we have to choose between the Red Quill (Knuckles, voiced by Idris Elba) or the Blue Quill (Sonic, voiced by Ben Schwartz), as opposed to the red and blue pill that Neo (Keanu Reeves) and other characters have to choose in the Matrix films.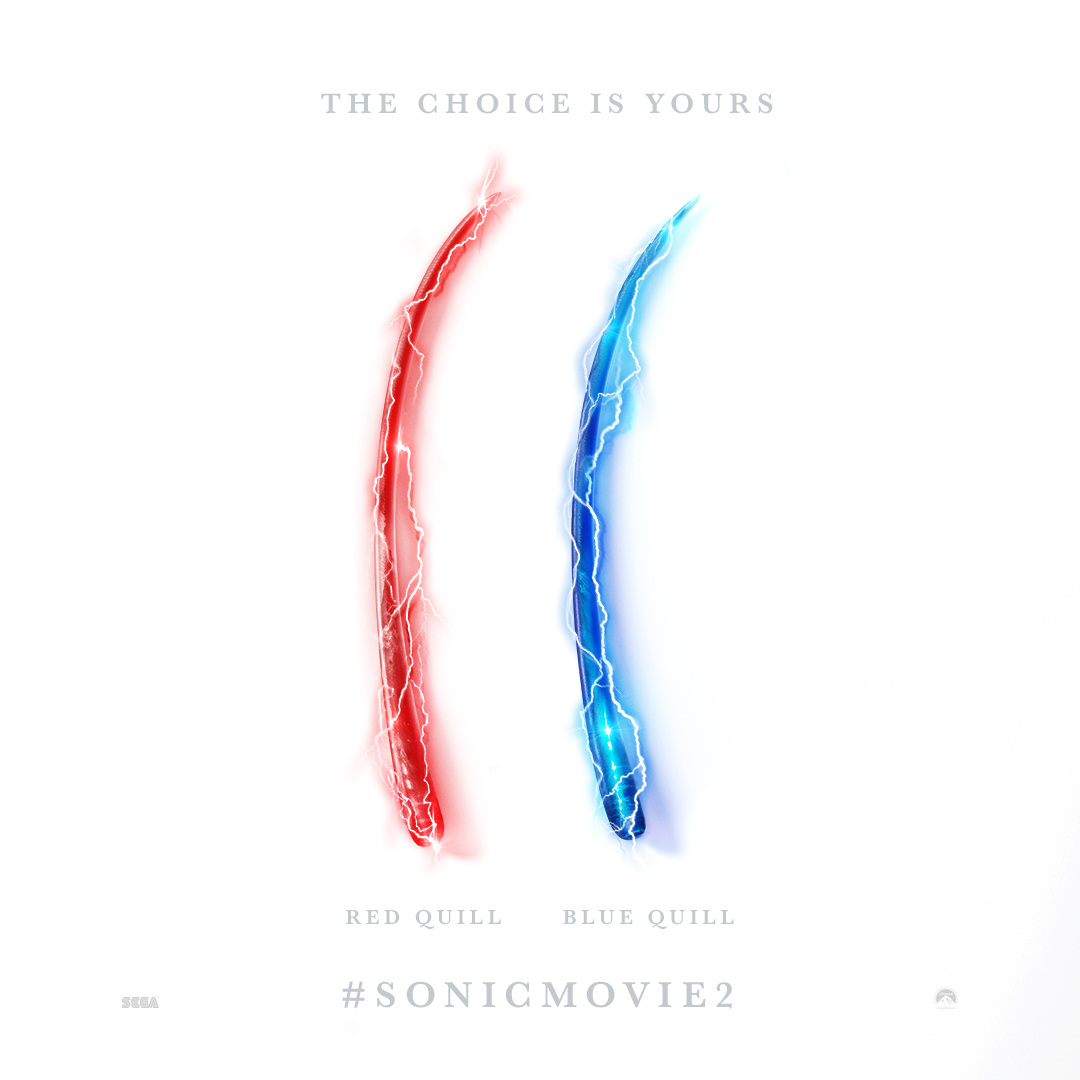 In Sonic The Hedgehog 2, after settling in Green Hills, Sonic is eager to prove he has what it takes to be a true hero. His test comes when Dr. Robotnik returns, this time with a new partner, Knuckles, in search of an emerald that has the power to destroy civilizations. Sonic teams up with his own sidekick, Tails, and together they embark on a globe-trotting journey to find the emerald before it falls into the wrong hands.
Sonic The Hedgehog 2 stars James Marsden, Ben Schwartz as the voice of Sonic, Tika Sumpter, Natasha Rothwell, Adam Pally, and Jim Carrey returning, alongside new additions Shemar Moore, with Idris Elba as the voice of Knuckles, and Colleen O'Shaughnessey as the voice of Tails.
Sonic The Hedgehog 2 premieres in cinemas on 28 April 2022. The Matrix Resurrections is out now and also available to stream on HBO Max (check out our review here). In the meantime, check out the trailer below:
Related