A new year means another new Street Fighter art book where art group Udon can flex its drawing muscles to draw fighting game women in skimpier outfits than usual.
That's the 2022 Street Fighter Swimsuit Special 1 issue, and it's coming soon in June 2022. Pre-orders for the comic book's variant covers are open, and there are plenty of different covers that cost between US$4.99 to US$50.
The two least expensive options are CVR A and CVR B, featuring Karin for A and Elena/Menat for B.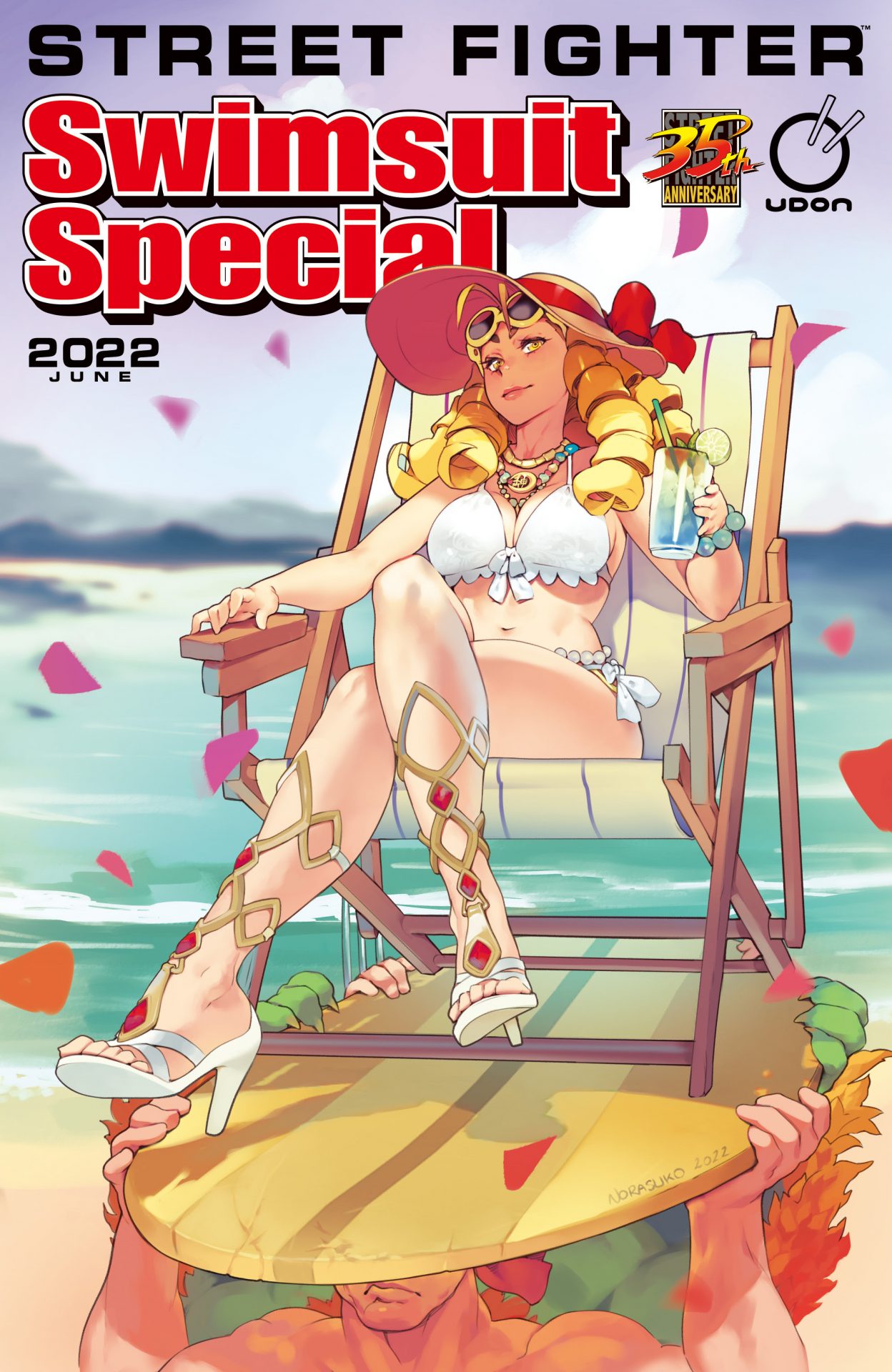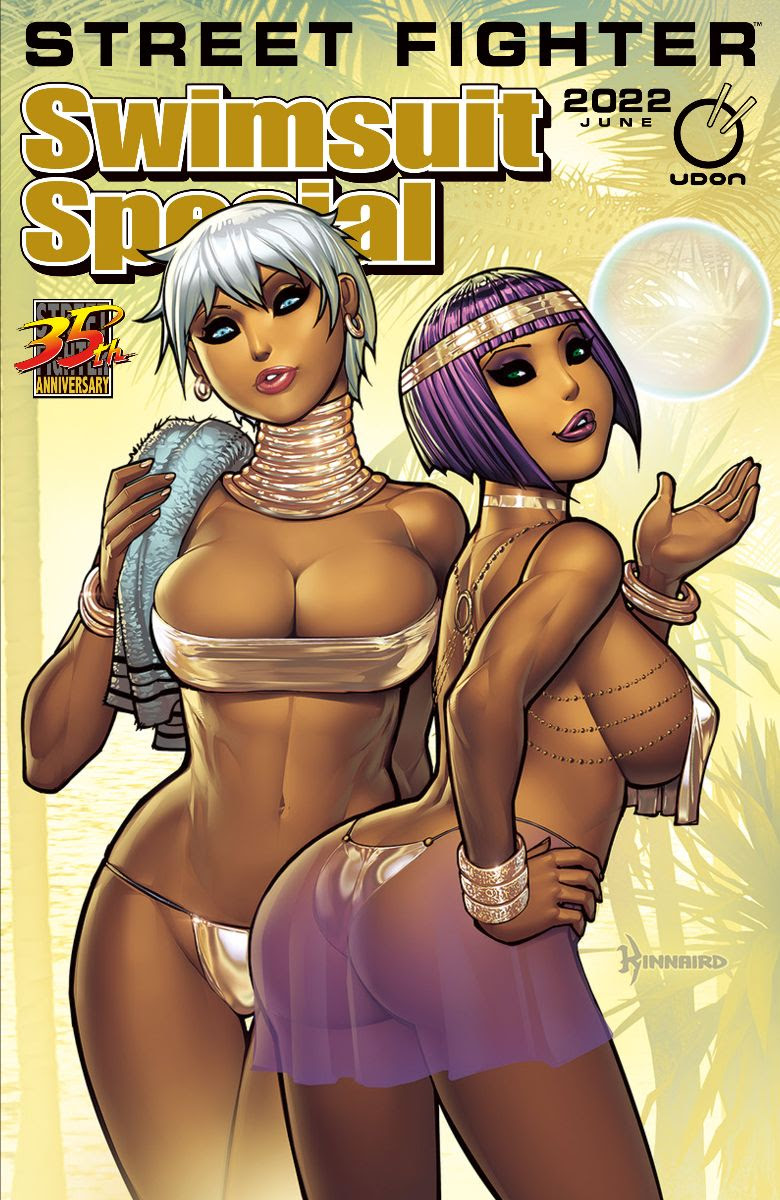 The US$20 cover versions are shown below. The first one is the SF group in a lifeguard situation where Dan gets rescued; the piece is dubbed the Panzer Incentive Cover.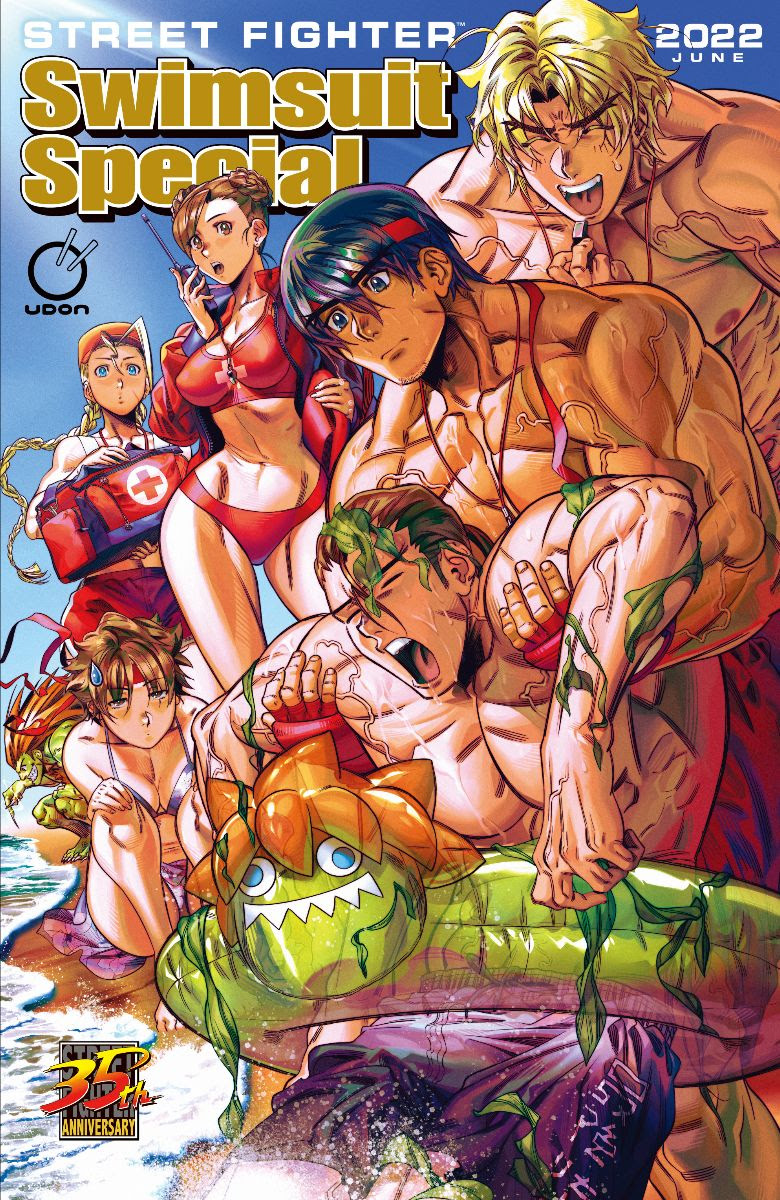 The other US$20 cover is Street Fighter 5's Tits McGee stand-in Laura in a bride gown. The piece is drawn by the (in)famous Reiq who is renowned for his voluptuous take on the female form. If you look online hard enough, you'll find his other works of culture featuring famous video game characters in erotic situations.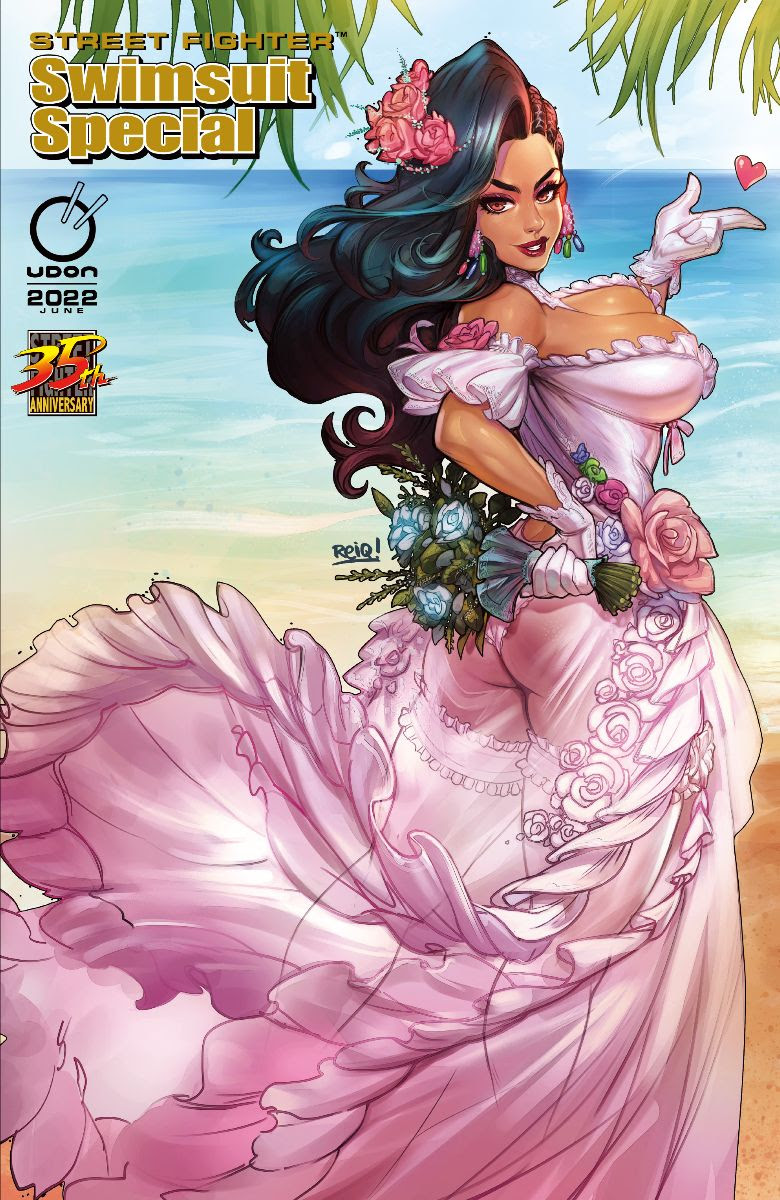 The US$50 cover version is the same as the standard Laura bride gown, except it's in gold. There will be only 150 copies of this.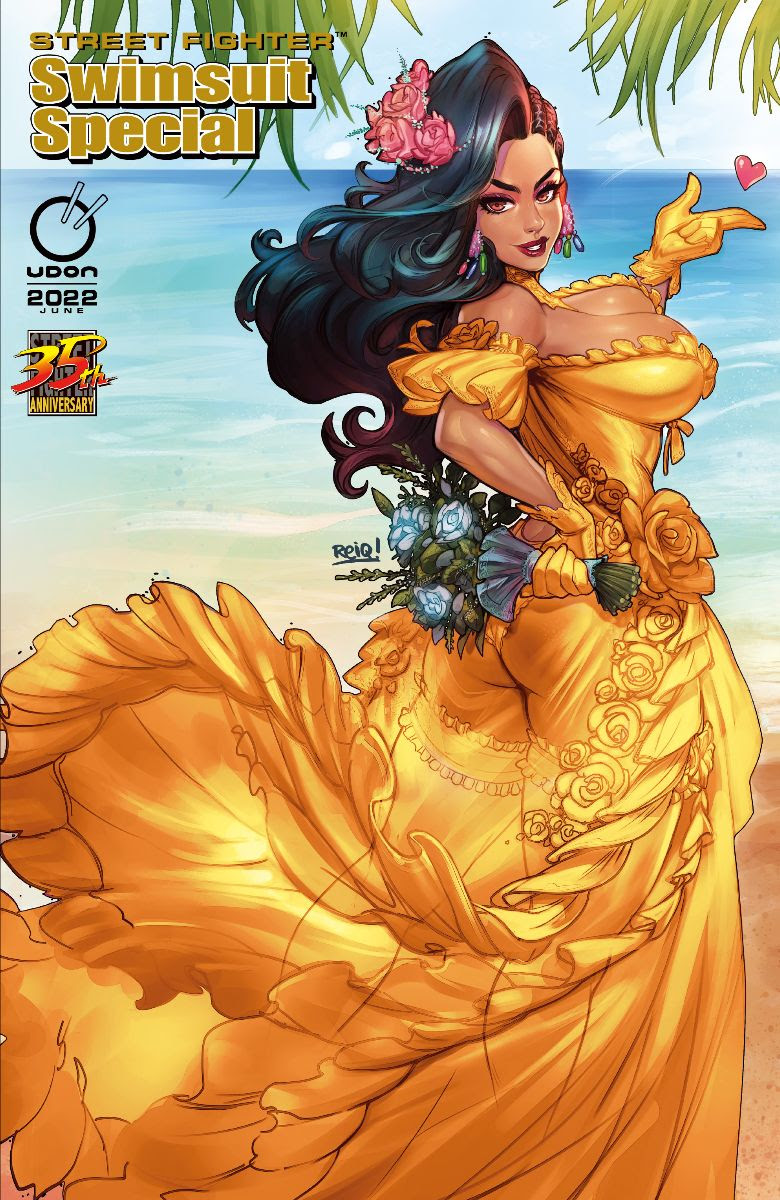 If this is your cup of tea, you can pre-order them here. On a related note, Street Fighter 5's definitive update will be out end of March.