The Devolver Digital Marketing Countdown to Marketing live stream took place earlier today, featuring various release date announcements and new game reveals.
Check out the games below:
Cult Of The Lamb
Cult of the Lamb casts players in the role of a possessed lamb saved from annihilation by an ominous stranger, and must repay their debt by building a loyal following in his name. Start your own cult in a land of false prophets, venturing out into diverse and mysterious regions to build a loyal community of woodland worshippers and spread your Word to become the one true cult.
It launches on 11 August 2022. The demo is now available on Steam, and you can pre-purchase the game. It's also coming to PS4, PS5, Xbox One, Xbox Series X/S and Nintendo Switch.
Anger Foot
Anger Foot is a lightning-fast action FPS where the only things harder than your ass-kicking feet are the ass-kicking beats.
Unleash the world's deadliest feet on a colorful cast of anthropomorphic enemies. Clearing out slums, sewers, and skyscrapers as you grab new weapons, unlock new sneakers, and upgrade your powers in absurd and wonderful ways. Kick and shoot your way to the exit as you leave behind a smoldering trail of shattered doors, broken bones, and crumpled energy drinks.
It launches sometime in 2023. The demo is now available on Steam, and you can pre-purchase the game.
Card Shark
Card Shark is an adventure game full of cunning, intrigue, and delectable deceit. Enter a world where you'll need to play your opponents better than you play your cards.
Cheat your way to the top of 18th-century French society. Master deceptions using card marking, false shuffles, deck switching, false deals, and more! Use your ill-gotten gains to buy your way into the closed world of high-stakes tables.
It is now available on Nintendo Switch and PC.
The Plucky Squire
The Plucky Squire follows the magical adventures of Jot and his friends – storybook characters who discover a three-dimensional world outside the pages of their book.
When the malevolent Humgrump realizes he's the villain of the book – destined to lose his battle against the forces of good for all eternity – he kicks the heroic Jot out of its pages and changes the story forever.
Jot must face challenges, unlike anything he's ever seen if he is to save his friends from Humgrump's dark forces and restore the book's happy ending.
Jump between 2D and 3D worlds in this charming action-adventure – solving puzzles, boxing badgers, flying with a jetpack, and enjoying many more delightful and surprising mini-challenges as you become the hero of a living storybook.
It's coming to the PS5, Xbox Series X/S, Nintendo Switch and PC sometime in 2023.
Skate Story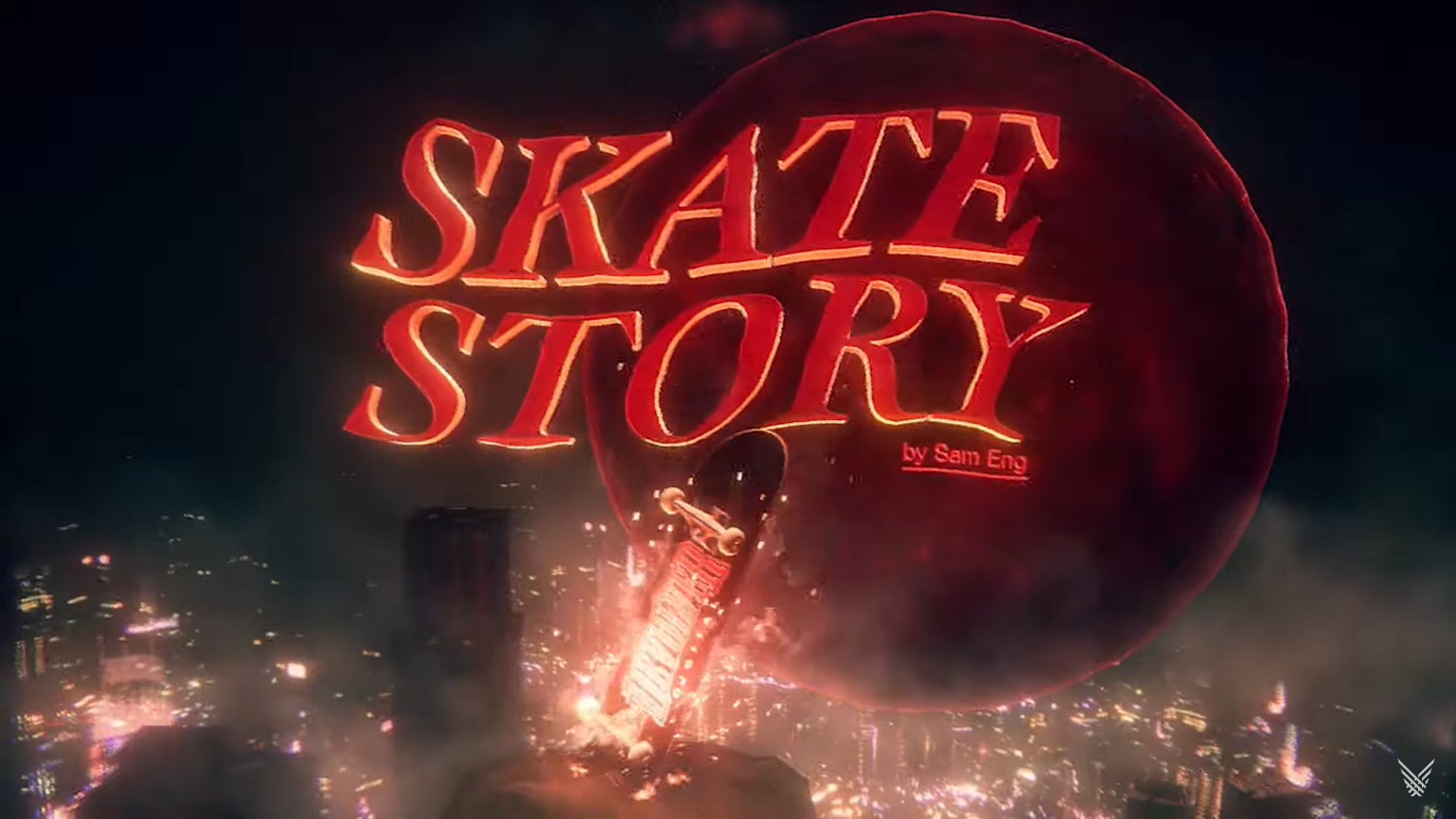 You are a demon in the Underworld, made out of glass and pain. The Devil has given you a skateboard with a simple deal: Skate to the Moon and swallow it — and you shall be freed.
Ollie, kickflip, and grind your way through the ash and smoke of The Emptylands as you take on a seemingly impossible quest. Learn to master your weight and motion to conquer the weeping concrete. Savour the ritualistic beauty as you set your feet to pop a perfect kickflip.
Skate fast to destroy vicious demons, help a forgetful frog, and save other tortured souls on your journey from fragile beginner to a hardened skater. Push through hell and discover The Devil's greatest weakness: humility, perseverance, and a disgustingly sweet backside tailslide. All you need is your skateboard.
It's coming to PC via Steam sometime in 2023.
Related