By Lewis Larcombe|June 24, 2022|
Following the MLBB Southeast Asia Cup held in Malaysia for the very first time, Malaysia no welcomes it's tenth season of MPL with the opening of registration for the Season 10 qualifiers.
From 23 June onwards, registration is open for any and all teams who think they got what it takes to take on the best in Malaysia. So if you're looking to go pro, or know someone who wants to then now's the chance. Registrations for the qualifiers will end on 3 July, and the qualifiers will be held between 7–9 July, with the final rounds, broadcasted live on MPL Malaysia's social media.
MPL Malaysia is the pioneering esports league in the country that saw a peak-concurrent viewership of 143,783 audiences, according to Esports Charts. The last season saw the uprising of TODAK, a veteran MLBB team that broke the runner-up curse to acquire their S9 championship title.
Both the Regular Season and Playoffs were held offline, with live audiences cheering their favourite teamsduring the Playoffs. The MPLMY teams will once again be tested to fight for a combined prize pool, with eight invited teams who will be fending off the two qualifying squads in the Regular Season — with the top eight advancing to the Playoffs stage. More details on partners and offline activations will be announced soon.
To register for a chance to become one of Malaysia's top MLBB squads, sign up here or click the links below and be sure to join their Discord so officials can get in contact with you:
You can also scan this QR code below to sign up: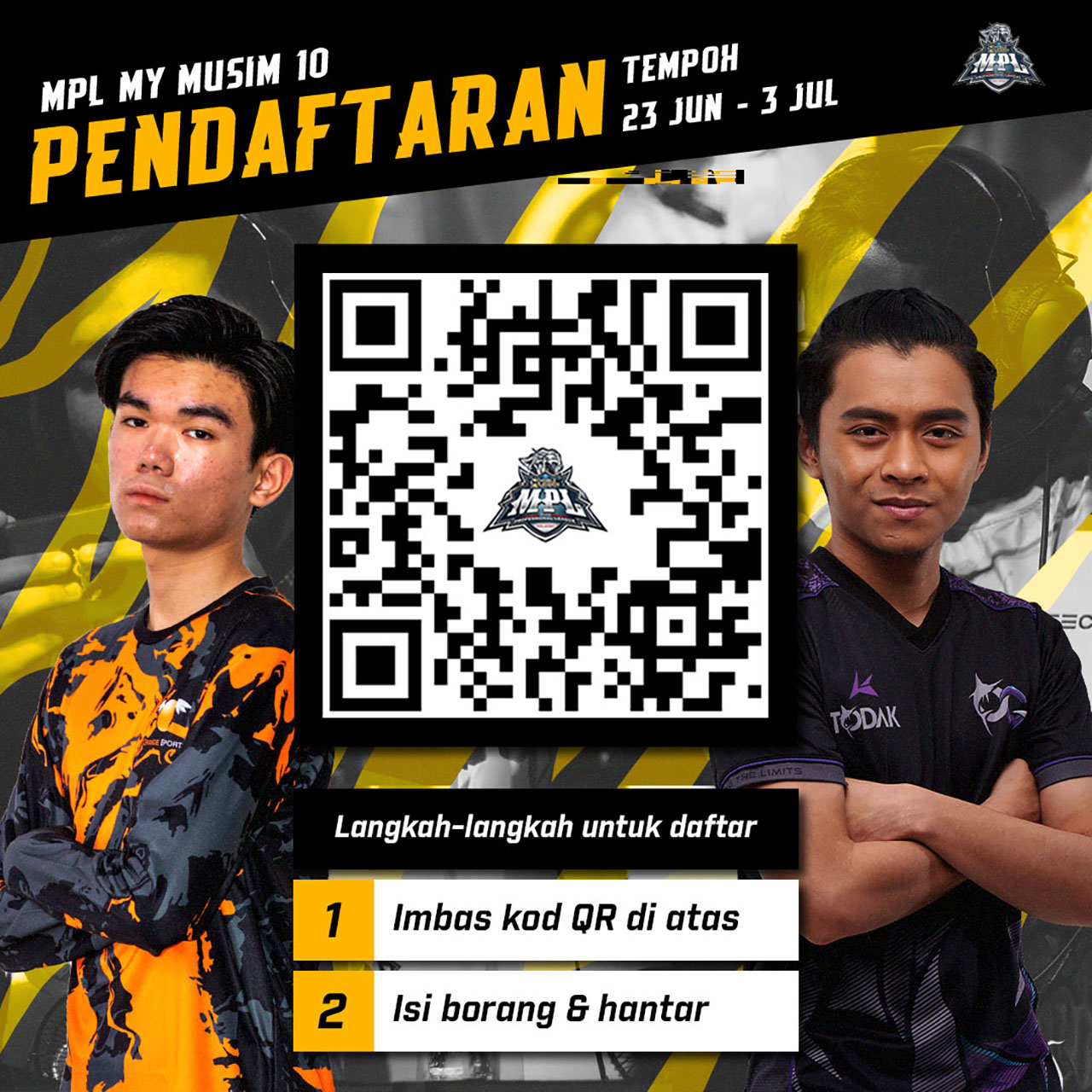 Related