Kojima Productions' Death Stranding may be a free game to play later this year, according to a recent tease from Xbox.
Xbox's official PC Game Pass Twitter has changed its profile picture to a foggy landscape featuring grassy hills and rocks with the quote "sometimes we just like a new landscape picture".
Moments later, eagle-eyed Twitter users made the connection that the landscape is part of the open world from Death Stranding.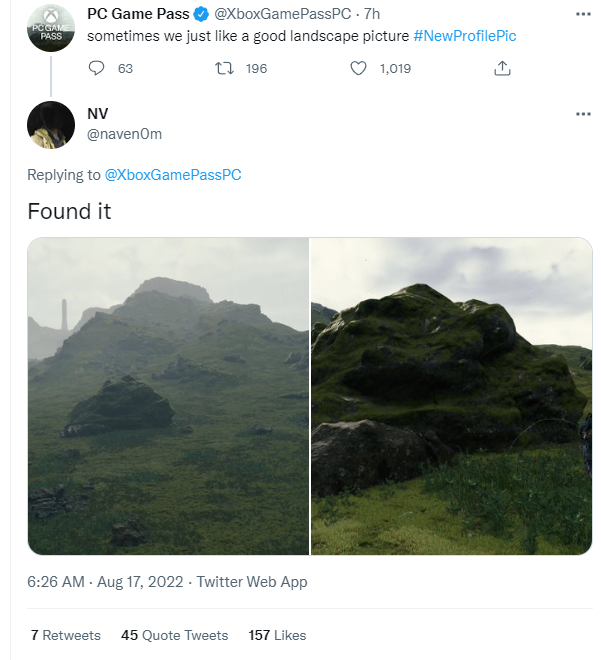 Which would make sense, given that Hideo Kojima and his company are working with Xbox for a new project, and that Death Stranding is already on PC (via Steam and Epic Games Store). The open world package-delivery game will need to eventually be on the gaming service anyway. You could say that if this news is official, this will be the first time Death Stranding will be under the Xbox banner.