Warner Bros. has released a new trailer for Black Adam showing us our first look at main antagonist Sabbac.
In the comics, Sabbac is depicted as a "dark opposite" to the Marvels or the Shazam family. The dark forces of Hell gave the human Timothy Karnes (alternatively spelt as Barnes) the power to become a being with powers to rival Captain Marvel. To access this power, all Karnes has to do is say the magic word Sabbac, and magic black lightning strikes up from the underworld and transforms him into a muscle-bound demon with super-strength, super-speed, flight, fire breath, and the ability to emit fire blasts from the palms of his hands.
His powers match those of the Marvels. Like Captain Marvel's magic word Shazam, the word Sabbac is an acronym for the six beings who empower Sabbac: the demons Satan, Aym, Belial, Beelzebub, Asmodeus and Crateis.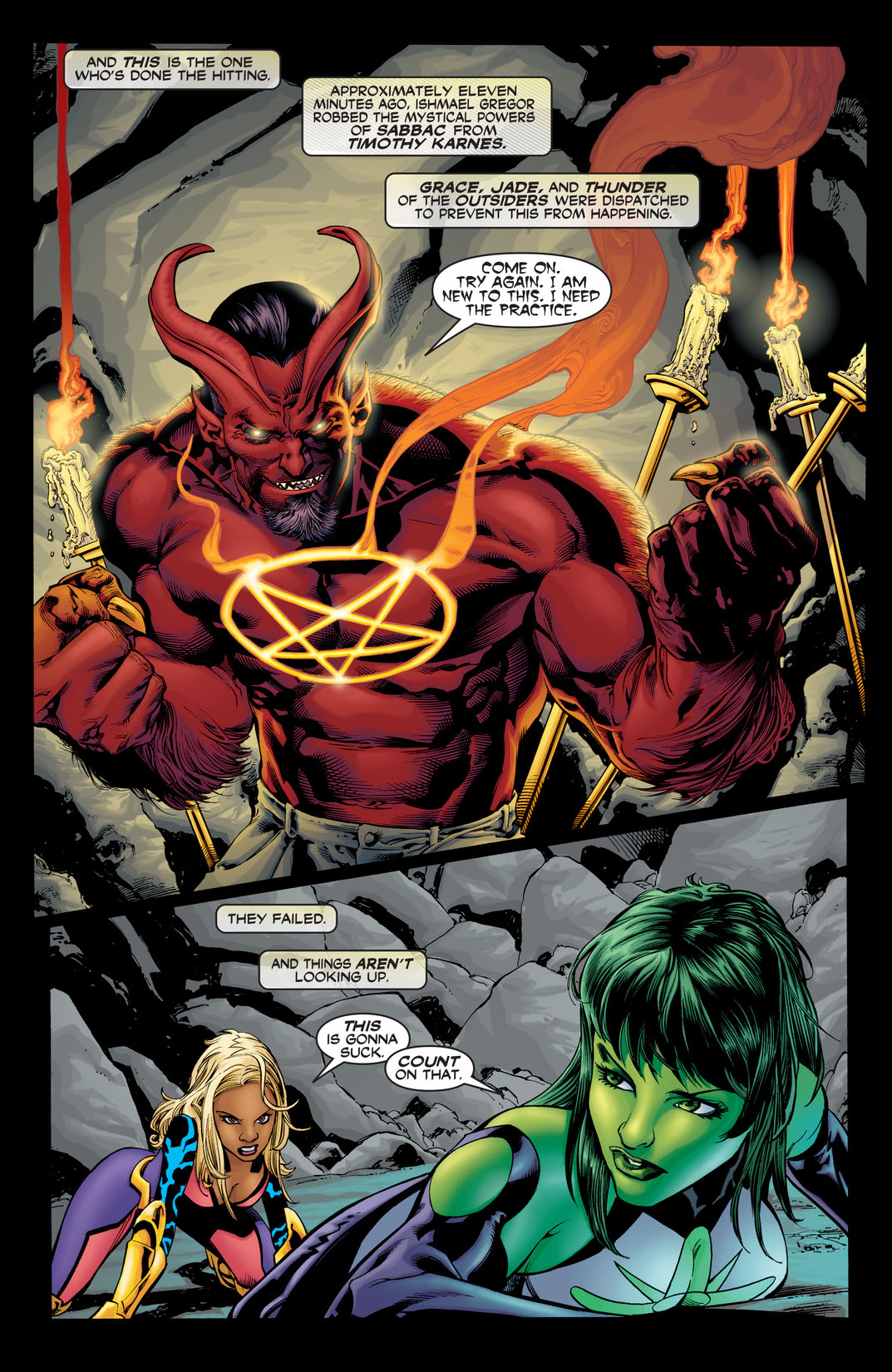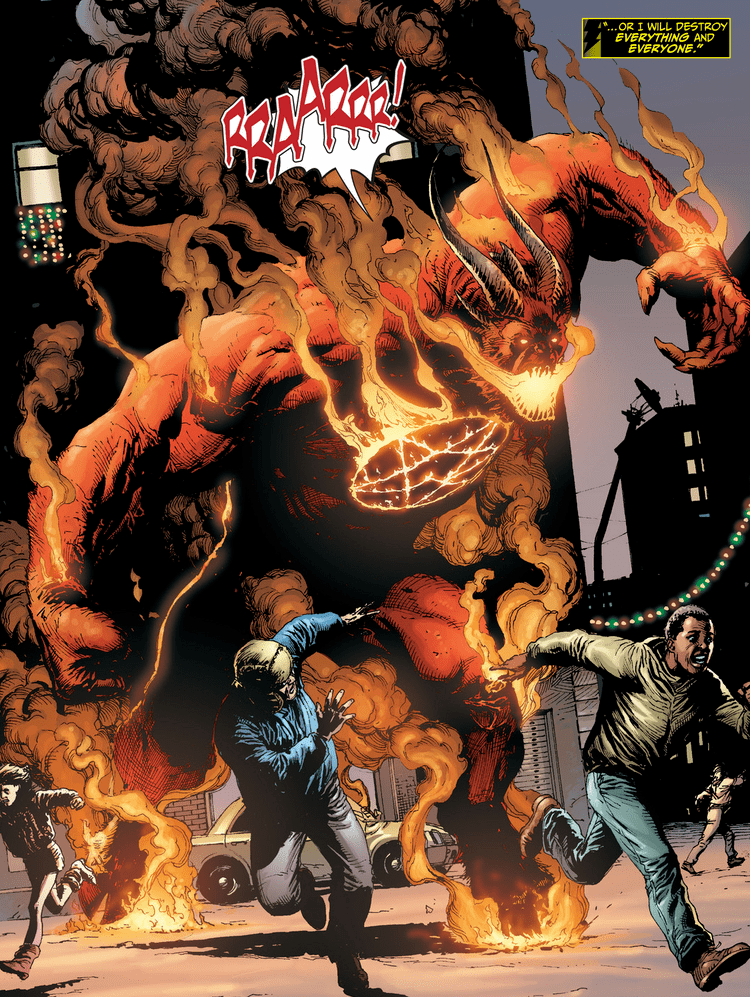 However, this might also be the other person to have been Sabbac in the comics, Ishmael Gregor. He's a Russian immigrant who had become a New York City mob boss. Gregor lusted after the power of Sabbac and had his men find Timothy Karnes, who had been incarcerated and had his voice box removed to prevent him from speaking. Gregor kills Karnes and gains the power of Sabbac for himself. This version of Sabbac possesses amplified demonic powers and a hairy beast-like appearance with horns instead of the more humanoid original form.
The synopsis of the movie reads:
In ancient Kahndaq, Teth Adam was bestowed the almighty powers of the gods. After using these powers for vengeance, he was imprisoned, becoming Black Adam. Nearly 5,000 years have passed and Black Adam has gone from man, to myth, to legend. Now released, his unique form of justice, born out of rage, is challenged by modern day heroes who form the Justice Society: Hawkman, Dr. Fate, Atom Smasher and Cyclone.
Johnson stars alongside Aldis Hodge ("City on a Hill," "One Night in Miami") as Hawkman, Noah Centineo ("To All the Boys I've Loved Before") as Atom Smasher, Sarah Shahi ("Sex/Life," "Rush Hour 3"), Marwan Kenzari ("Murder on the Orient Express," "The Mummy"), Quintessa Swindell ("Voyagers," "Trinkets") as Cyclone, Mo Amer ("Mo," "Ramy"), Bodhi Sabongui ("A Million Little Things"), and Pierce Brosnan (the "Mamma Mia!" and James Bond franchises) as Dr. Fate.
Black Adam smashes into theaters and IMAX internationally beginning from 21 October 2022. Black Adam is now the last DC Comics movie adaptation to be released this year.
For my breakdown of the previous full trailer with details on some of the characters, head on over here.
Check out the trailer below: