By Alleef Ashaari|September 23, 2022|
2022 marks the 20th anniversary of the Sly Cooper franchise. The first game, Sly Cooper And The Thievius Raccoonus, was originally released for the PS2 back in September 2002. In a new PlayStation Blog post, Sucker Punch developers reminisce on the past two decades of the franchise and also announce new merchandise.
First, original Sly Cooper art director Dev Madan created an absolutely stunning tribute to 20 years of Sly, with a beautiful original piece of art jam-packed with references and easter eggs.
The prints of the artwork will begin shipping in early October 2022. You can pre-order starting today at Cook & Becker with shipping available worldwide.
Dev Madan has also created a brand new Sly Cooper 20th Anniversary t-shirt design available on the PlayStation Gear store, featuring brand new art of Bentley, Murray, Carmelita Fox and Sly. The 4.3-ounce, 100% combed ringspun cotton shirt also features the Sly Cooper 20th Anniversary logo on the right sleeve. This will be available for US$33.95 USD with an estimated ship date of December 2.
Shipping for PlayStation Gear is available in the following regions:
LATAM: Bolivia, Chile, Colombia, Costa Rica, Ecuador, El Salvador, Guatemala, Honduras, Mexico, Nicaragua, Panama, Paraguay, Peru, Uruguay
EU: Austria, Belgium, Finland, France, Germany, Ireland, Italy, Netherlands, Spain, UK
Pre-orders for both the shirt and poster are available starting today on the PlayStation Gear store.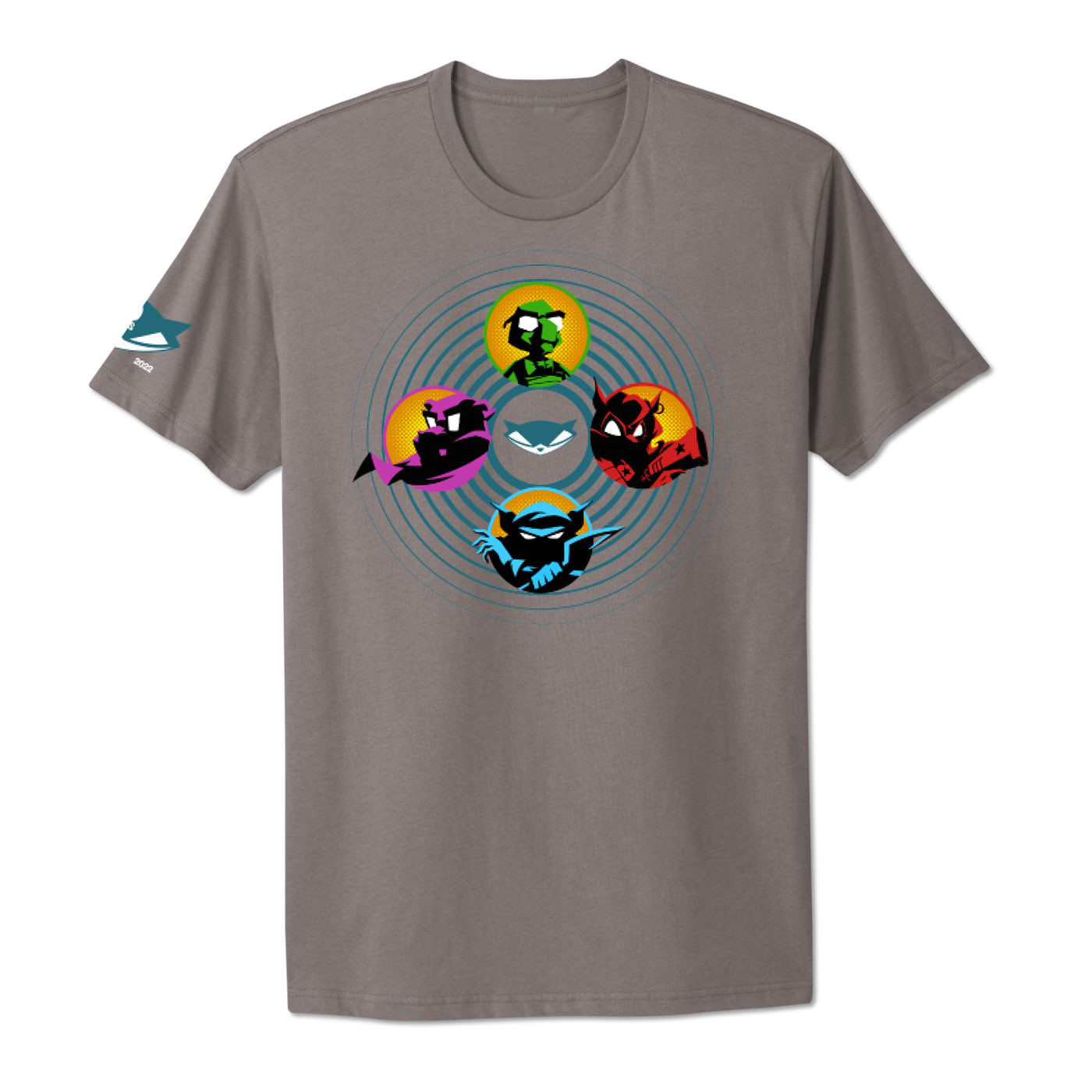 Last but not least, Fangamer has created a brand new Sly Cooper 20th Anniversary Plush. This adorable version of Sly sits at about 9 inches tall and includes a plush cane that can attach to Sly's hands via a magnet. Fangamer will begin shipping the Sly plush worldwide early next year, and you can sign up now at Fangamer to be alerted as soon as orders become available.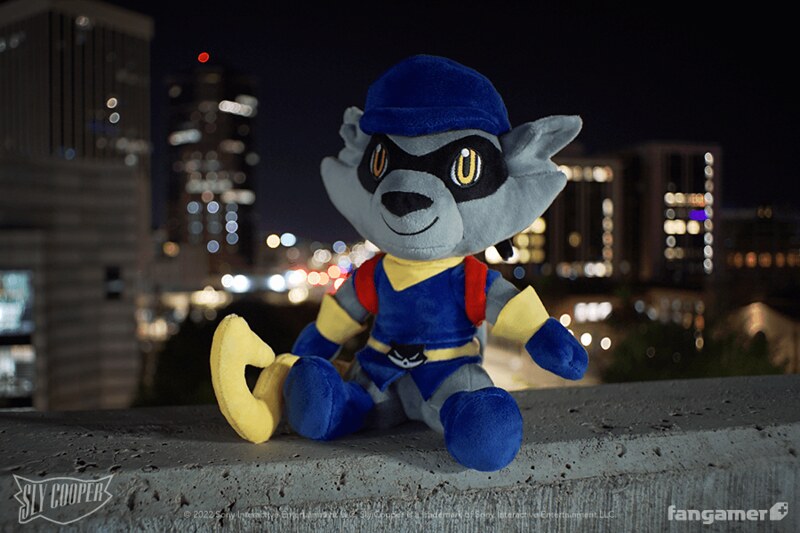 The last Sly Cooper game was 2013's Sly Cooper Thieves In Time for the PS3 and PS Vita. I'm sure many fans of the franchise are waiting for a brand new game. However, there's currently no indication that a new Sly Cooper game is in the works.