Update(15/9/2022): Bumped to 15th September, on the big day.
Tokyo Game Show 2022 is coming soon mid-September, and will feature a ton of news from many of Japan's finest.
We're talking Capcom, Bandai Namco, Koei Tecmo, and even others like Xbox who will be showcasing the latest and greatest. The Computer Entertainment Supplier's Association (CESA) has revealed its schedule of livestreaming from 15 September to 18 September, with the actual event happening at Makuhari Messe in Chiba, Japan.
Here's the full schedule; all times after the picture are in GMT+8 (Malaysia, Singapore, The Philippines):
Recap & Summary
Schedule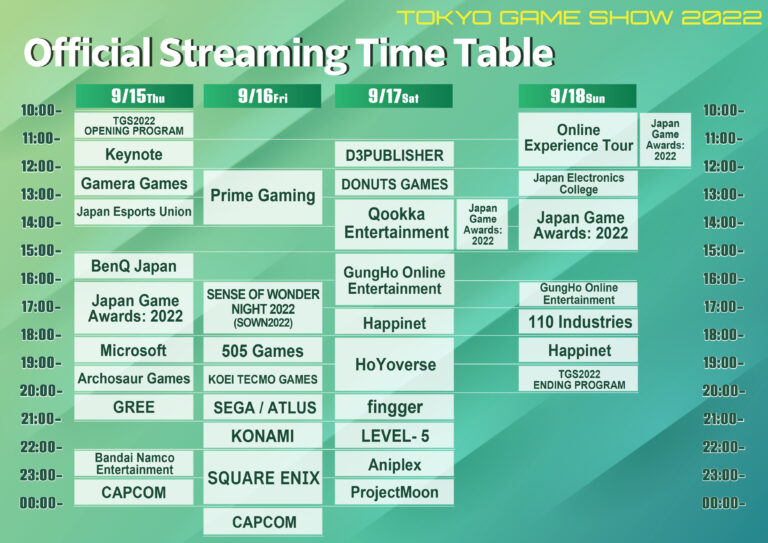 15 September
9am – TGS 2022 Opening Program
10am – Keynote
11am – Gamera Games
12pm – Japan Esports Union
2pm – BenQ Japan
3pm – Japan Game Awards 2022
5pm – Microsoft & Xbox
6pm – Archosaur Games
7pm – GREE
9pm – Bandai Namco Entertainment
10pm – Capcom (game announcements)
16 September
11am – Prime Gaming
3pm – Sense of Wonder Night 2022
5pm – 505 Games
6pm – Koei Tecmo Games
7pm – Sega/Atlus
8pm – Konami
9pm – Square Enix
11pm – Capcom (Street Fighter 6)
17 September
10am – D3 Publisher
11pm – Donuts Games
12pm – Quookka Entertainment/Japan Game Awards 2022
2pm – GungHo Online Entertainment
4pm – Happinet
5pm – HoyoVerse
7pm – fingger
8pm – LEVEL-5
9pm – Aniplex
10pm – ProjectMoon
18 September
3pm – GungHo Online Entertainment
4pm – 110 Industries
5pm – Happinet
6pm – Tokyo Game Show 2022 Ending Program
---
Games Showcase & Lineup
Square Enix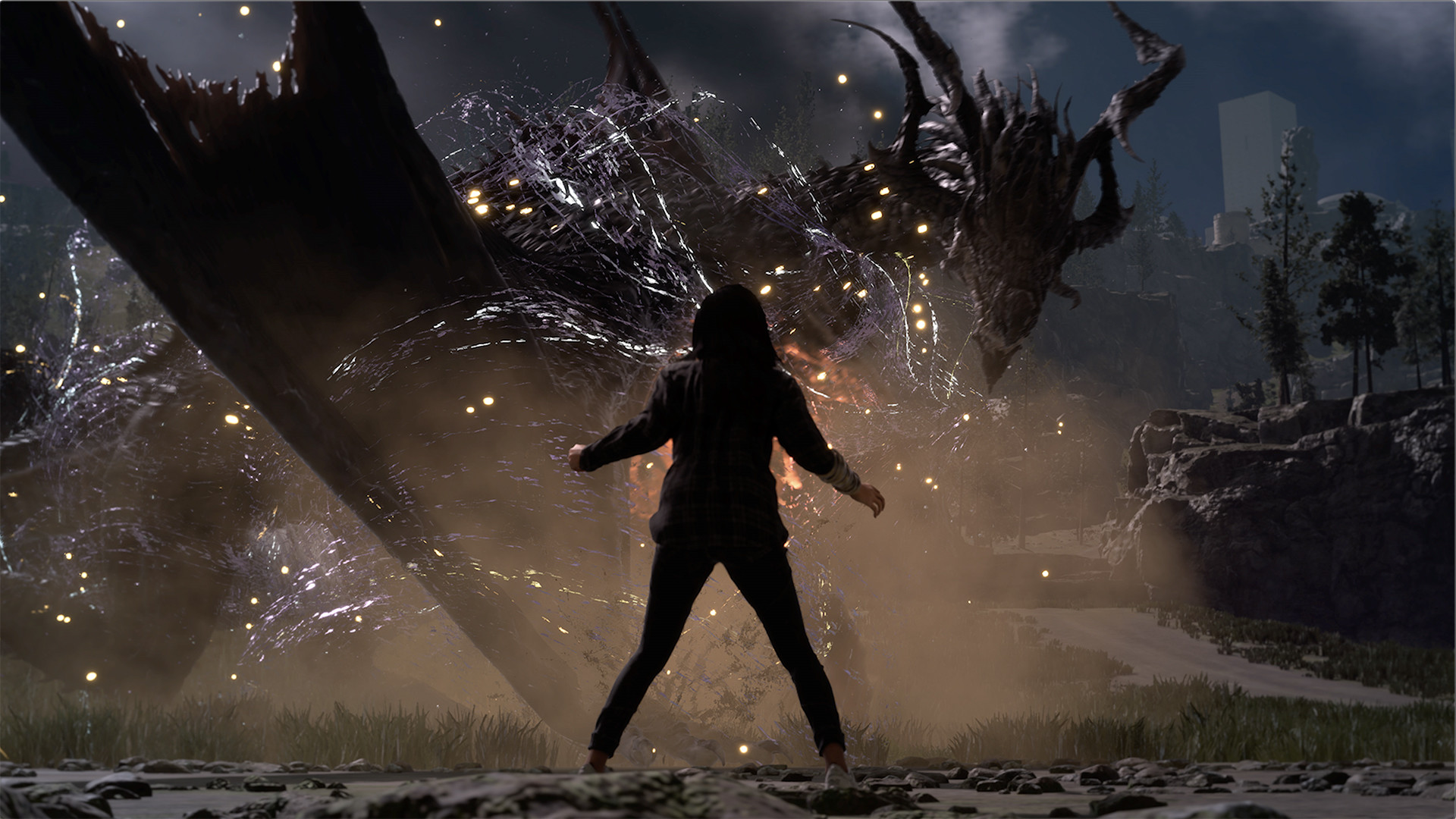 -Forspoken
-Crisis Core Final Fantasy VII Reunion
-Valkyrie Elysium
-Star Ocean The Divine Force
-Romancing Saga Minstrel Song Remaster
Bandai Namco
-Ace Angler: Fishing Spirits (Switch) – Playable, Trailer
-Digimon Survive (PS4, Xbox One, Switch, PC) – Trailer
-Doraemon Story of Seasons: Friends of the Great Kingdom (PS5, Switch, PC) – Playable, Trailer
-Dragon Ball: The Breakers (PS4, Xbox One, Switch, PC) – Playable, Trailer, Live Stream
-Dragon Ball Z: Kakarot (PS4, Xbox One, Switch, PC) – Live Stream
-JoJo's Bizarre Adventure: All Star Battle R (PS5, Xbox Series, PS4, Xbox One, Switch, PC) – Trailer
-KLONOA Phantasy Reverie Series (PS5, Xbox Series, PS4, Xbox One, Switch, PC) – Trailer
-LEGO Brawls (PS5, Xbox Series, PS4, Xbox One, Switch, PC) – Playable, Trailer
-Mobile Suit Gundam: Battle Operation 2 (PS5, PS4) – Trailer, Live Stream
-One Piece Odyssey (PS5, Xbox Series, PS4, PC) – Playable, Trailer, Live Stream
-Pac-Man Museum+ (PS4, Xbox One, Switch, PC) – Trailer
-PAC-MAN WORLD Re-PAC (PS5, Xbox Series, PS4, Xbox One, Switch, PC) – Trailer
-Park Beyond (PS5, Xbox Series, PC) – Playable, Trailer
-PUI PUI Molcar Let's! Molcar Party! (Switch) – Trailer
-SD Gundam Battle Alliance (PS5, Xbox Series, PS4, Xbox One, Switch, PC) – Trailer, Live Stream
-Sword Art Online: Alicization Lycoris (Switch) – Trailer, Live Stream
-Taiko no Tatsujin: Rhythm Festival (Switch) – Playable, Trailer
-Ultra Kaiju Monster Rancher (Switch) – Playable, Trailer, Live Stream
---
How To Watch Tokyo Game Show 2022
You can check out the livestream on the streaming links below:
TGS 2022 Official Livestream
Square Enix
Bandai Namco
Koei Tecmo
Sega
Konami
Sega's Ryu Ga Gotoku Summit 2022
TGS 2022 Photos