We do wish Nintendo gave two s**** about F-Zero, the classic anti-gravity racing series that was all about speed and tight windy tracks. Thankfully, solo developer Aaron McDevitt is on the case with his new game.
It's called Aero GPX, and it's basically F-Zero in everything but name, plus a few inspirations like Wave Race 64 and Kirby Air Ride. The game's Kickstarter campaign has launched, with a Steam demo to show off what it's capable of. As of right now, the game is now at US$38,461, halfway towards its US$72,564 goal with just 29 days to go.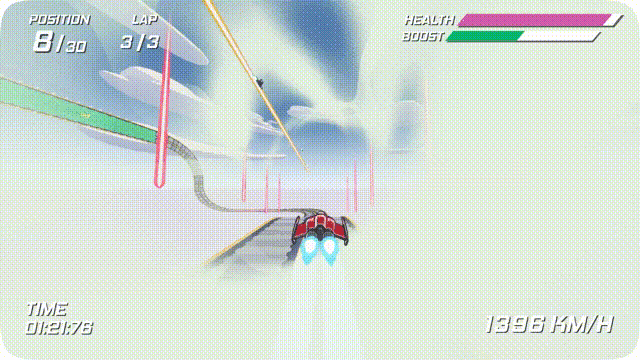 Here's the official description:
"Aero GPX is an anti-gravity racer focused on high velocity, flight, machine-to-machine combat, and responsive controls that are simple to pick up but difficult to master. 
There are 30 machines on the circuit for each race in Aero GPX; and the race ends with significantly less than that. Pilots fight for the best position possible with blistering speeds, risky maneuvers, and visceral attacks. While Aero GPX is inspired by classics in the genre, it has a few twists of its own to feel like a new experience with hints of nostalgia."