New Ant-Man And The Wasp Quantumania Trailer Breakdown & Easter Eggs: Kang The Conqueror & MODOK
Marvel Studios has unveiled a new trailer for the upcoming Ant-Man And The Wasp Quantumania.
Kang The Conqueror Wants To Return Scott Lang's Lost Time In Exchange For Time
It seems like Kang The Conqueror (Jonathan Majors) promises to restore Scott Lang's lost time (Paul Rudd) in exchange for him helping to retrieve something.
What's that something? We still don't know.
Also, I love how the MCU version's mask brings Kang's iconic comic book visage to life.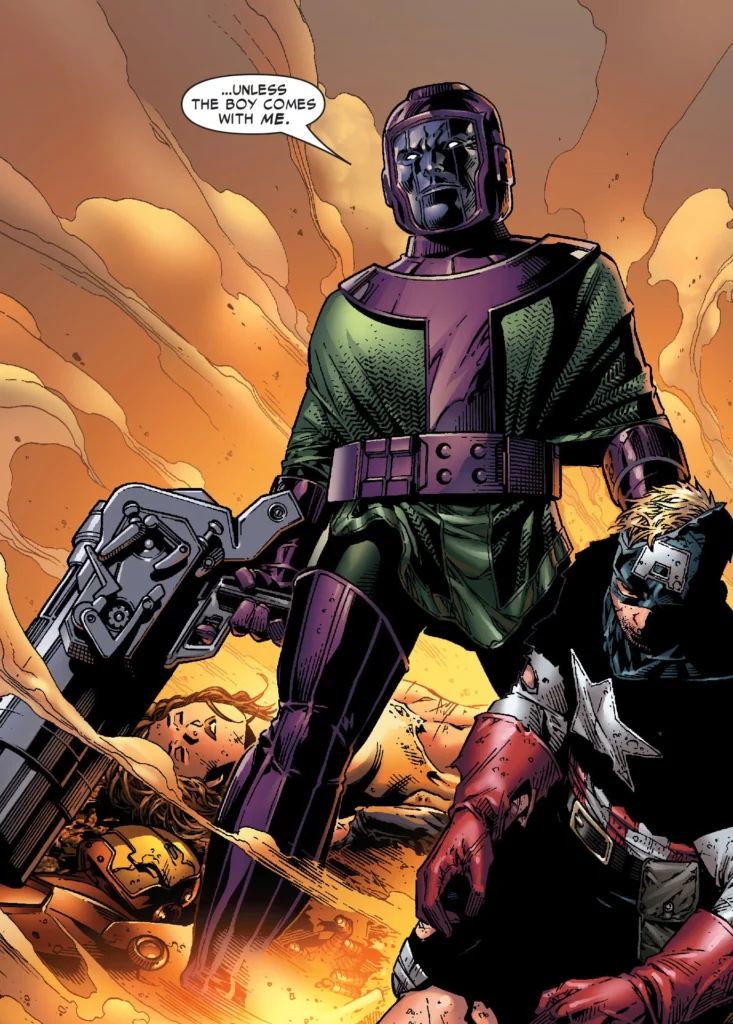 Another Look At Chronopolis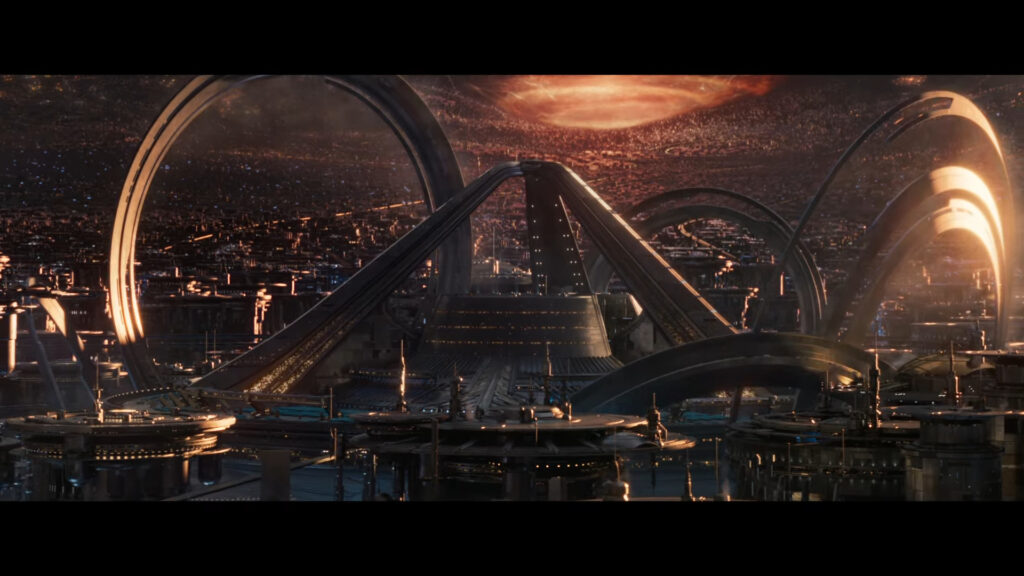 This is Chronopolis, the capital city of Kang's empire.
In the comics, it looks like this: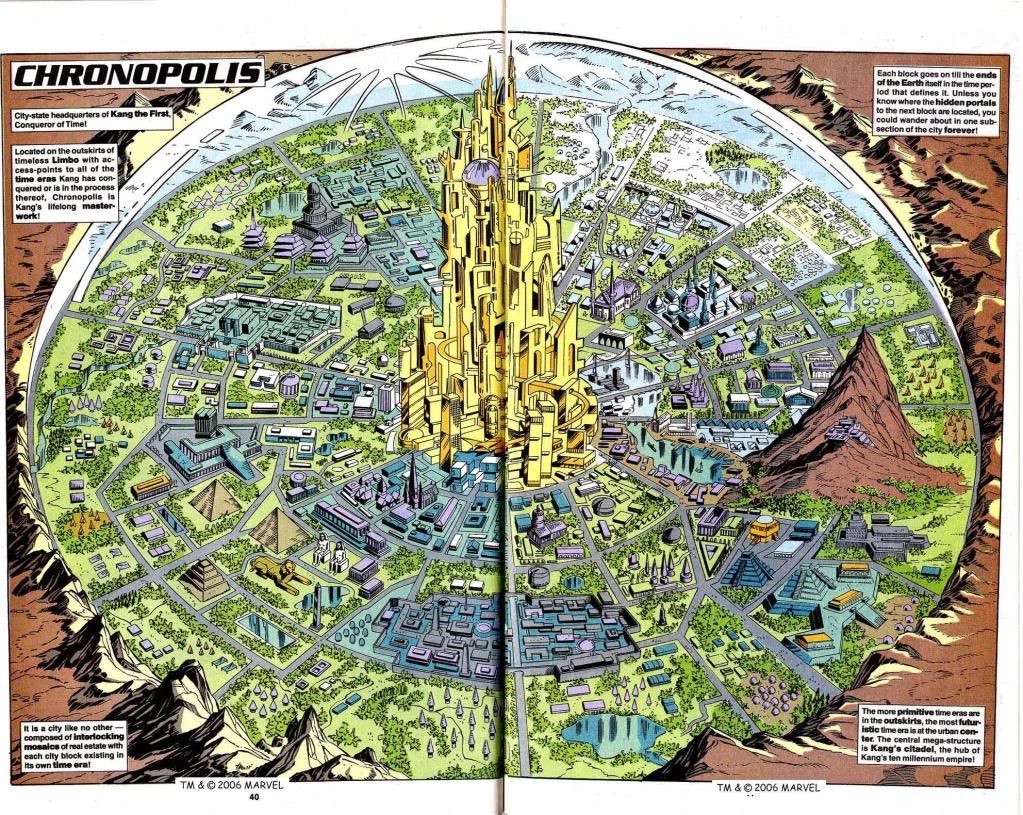 Another Look At Kathryn Newton As Cassie Lang
Cassandra 'Cassie' Lang was previously portrayed by Abby Ryder Fortson in 2015's Ant-Man and 2018's Ant-Man And The Wasp, and Emma Fuhrmann in Avengers Endgame. Ant-Man And The Wasp Quantumania will be the first time that she's played by the beautiful and talented Kathryn Newton.
In the comics, Cassie Lang eventually becomes a superhero named Stature with the same powers as Ant-Man and joins the Young Avengers. Maybe we'll see that happen in the MCU soon too.
MODOK Makes His MCU Debut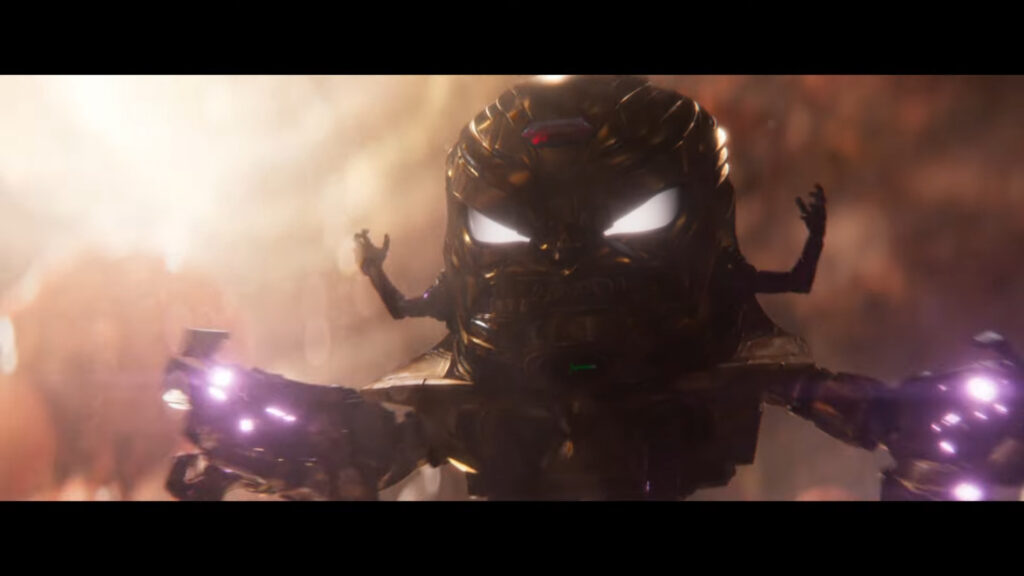 In the comics, MODOK (an acronym for Mental/Mobile/Mechanized Organism Designed Only for Killing) is George Tarleton, a former employee of Advanced Idea Mechanics (A.I.M.), an arms-dealing organization specializing in futuristic weaponry, who undergoes substantial mutagenic medical experimentation originally designed to increase his intelligence.
Also, Corey Stoll (who played the antagonist, Darren Cross, in 2015's Ant-Man) plays MODOK.
However, the MCU version might also have a completely different origin. Perhaps this version is somehow connected to Kang.
I have a theory, what if the MCU version of MODOK is a Darren Cross variant from another universe?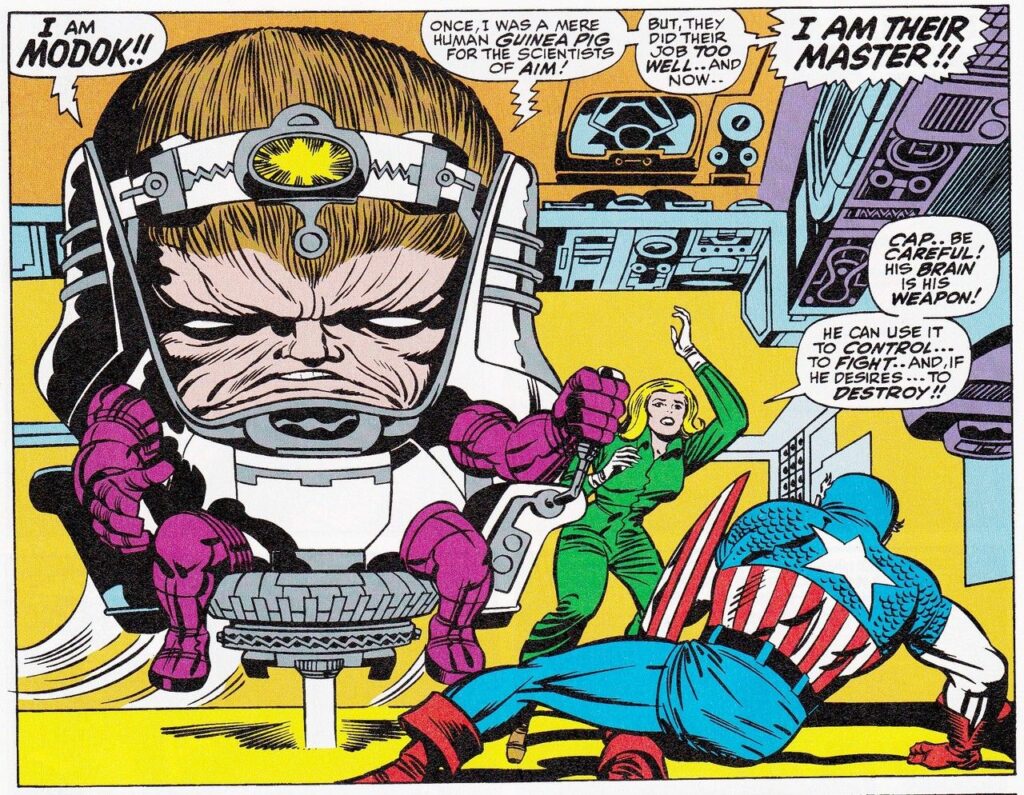 Potential Scott Lang Death?
The trailer has an ominous and menacing vibe to it, as well as showcasing Scott fighting one-on-one against Kang The Conqueror. The comic book and animated versions of Kang have all required whole teams of Avengers to defeat him, so I have a bad feeling about this one. Marvel Studios might be killing off Scott and having Cassie replace him in future movies.
The synopsis reads:
Scott Lang (Paul Rudd) and Hope van Dyne (Evangeline Lilly) return to continue their adventures as Ant-Man and The Wasp. Together, with Hope's parents Janet van Dyne (Michelle Pfeiffer) and Hank Pym (Michael Douglas), and Scott's daughter Cassie Lang (Kathryn Newton), the family finds themselves exploring the Quantum Realm, interacting with strange new creatures and embarking on an adventure that will push them beyond the limits of what they thought possible.
Directed by Peyton Reed and produced by Kevin Feige and Stephen Broussard, Ant-Man and The Wasp: Quantumania also stars Jonathan Majors as Kang, David Dastmalchian as Veb, Katy O'Brian as Jentorra, William Jackson Harper as Quaz and Bill Murray as Lord Krylar.
Ant-Man And The Wasp Quantumania will premiere on 17 February 2023.
Check out the new poster and trailer below:
Related