Slime 3K: Rise Against Despot Is A Roguelite Featuring A Giant Blob Killing Red Folks
The folks behind Despotism 3K and Despot's Game, tinyBuild and Konfa Games, will be releasing a new roguelite action title that uses its past assets for a brand-new indie experience.
The new title is called Slime 3K: Rise Against Despot and it's coming out for PC, Xbox Series, Xbox One, PS5, PS4, and Nintendo Switch in 2023. The game is about a sentient slime monster hellbent on destruction in a roguelite fashion. You navigate through a familiar post-apocalyptic labyrinth and fight enemies while overcoming obstacles.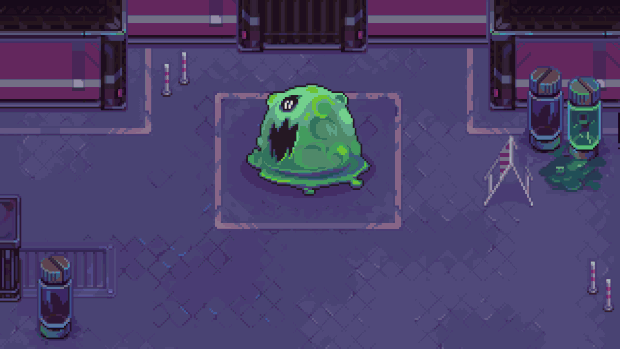 Features
Strategy. Your decision-making skills are more important than your ability to press buttons at the right time.
Snowball. Enemies are getting twice as strong every minute, which means you have to be even more powerful! Become the ultimate jelly death machine!
Rewards. A huge amount of content unlockable between sessions allows you to constantly experiment with new builds and overcome new challenges.
Fun. It's fun to watch little pink humans pop when you crush them!
Related