By Lewis Larcombe|April 26, 2023|
Dramatic Labs just announced that they'll be launching their new interactive narrative game, Star Trek: Resurgence, on 23 May.
This game is set after the timeline of Star Trek: The Next Generation and involves a worker uprising that could disrupt the peace between two alien civilizations. Starfleet is called in to handle the situation, and players get to experience the action from two different perspectives.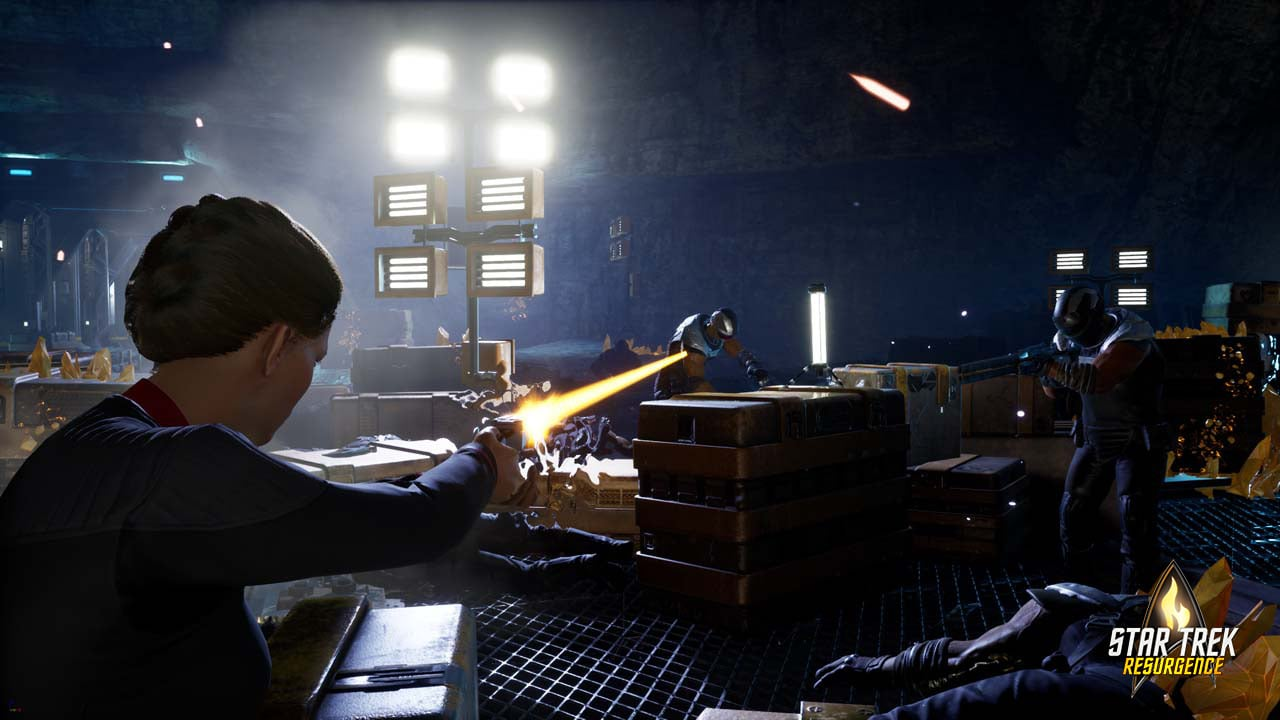 One perspective is from the First Officer Jara Rydek, who's part of a diplomatic envoy led by Ambassador Spock to find a resolution to the conflict and uncover its source. The other perspective is from Engineering Crewperson Carter Diaz, who's caught up in the events in his own unique way.
Throughout the game, players can interact with the Star Trek universe in ways that they've never been able to before. They get to make critical decisions that will shape the story and enjoy moments of authentic action. It's going to be one heck of an adventure, so be sure to mark 23 May on your calendar!