By Alleef Ashaari|April 10, 2023|
The top 12 teams in the Malaysia, Cambodia, Philippines, and Sri Lanka (MCPS) region collide once again in the exciting season 5 finale of the Free Fire MCPS Majors. The Grand Finals will take place this Saturday, 15 April, where the top teams will compete to be crowned champion and the best Pro Team in the region.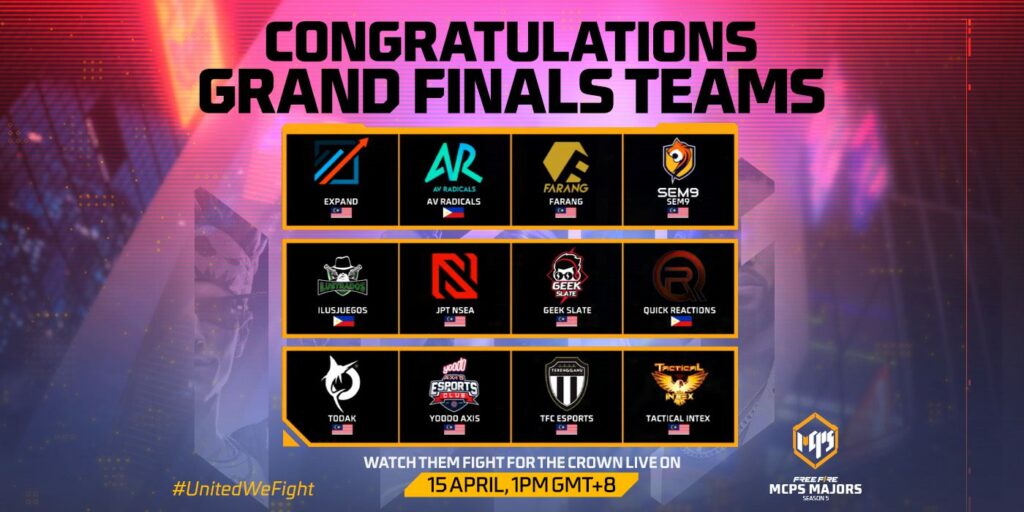 Along with this, the teams will also have the opportunity to represent the region on an international stage, as the top 2 teams from the Majors will be invited to join the all-new Free Fire Sea Invitationals (FFSI) this May. The three-week-long tournament will see the MCPS' finest duke it out against the best teams from other participating regions – Indonesia, Thailand, Vietnam, Europe, MEA, Taiwan, and Pakistan.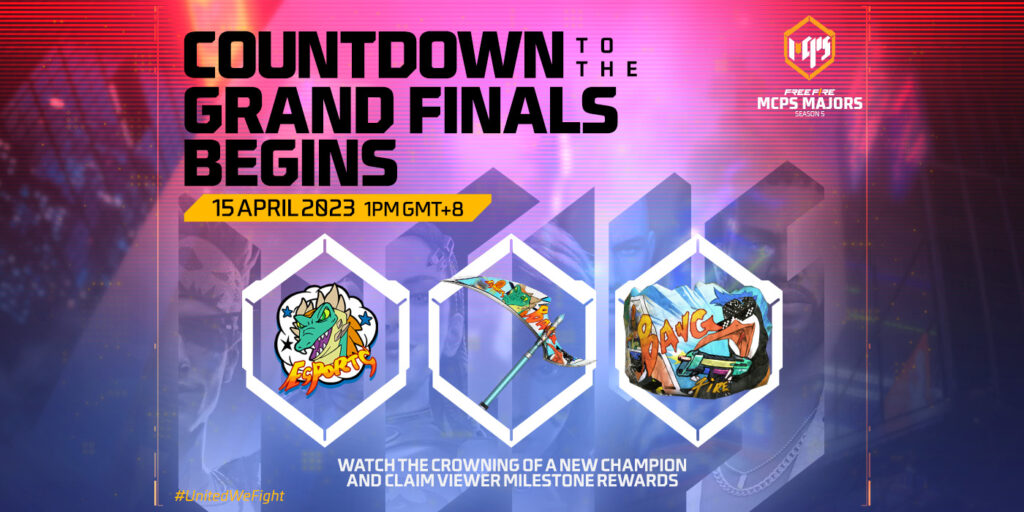 This season, Free Fire fans watching the MCPS Majors Season 5 Grand Finals can encourage their friends and family to tune in as well, as they take advantage of the upgraded Viewer Milestone Rewards Viewers on offer. By watching and achieving the viewership milestones, fans can unlock and claim the final 3 items in the MCPS exclusive Pop-Pow Collection for free and complete their collection. While the previous items in the collection were distributed over the 3-week league stage, the most sought-after pieces – the Pop-Pow Pin, Scythe, and Gloowall, saved for the Finals to end things off with a bang!
Be sure to catch fan-favourite teams Expand, AV Radicals, Farang, SEM9, Geek Slate and more at the MCPS Majors Season 5 Grand Finals – streaming Live on Free Fire Philippines' official Facebook, YouTube and TikTok. For the latest Free Fire esports updates, follow Free Fire Philippines on Facebook, YouTube, Instagram, and TikTok.