Marvel Studios has unveiled the first trailer for The Marvels, which is the sequel to 2019's Captain Marvel. It premieres on 10 November 2023.
Here's my breakdown:
Kamala Khan Finds Herself In Space After The Events Of Ms. Marvel Season 1 Finale, Swap Places With Monica Rambeau And Carol Danvers AKA Captain Marvel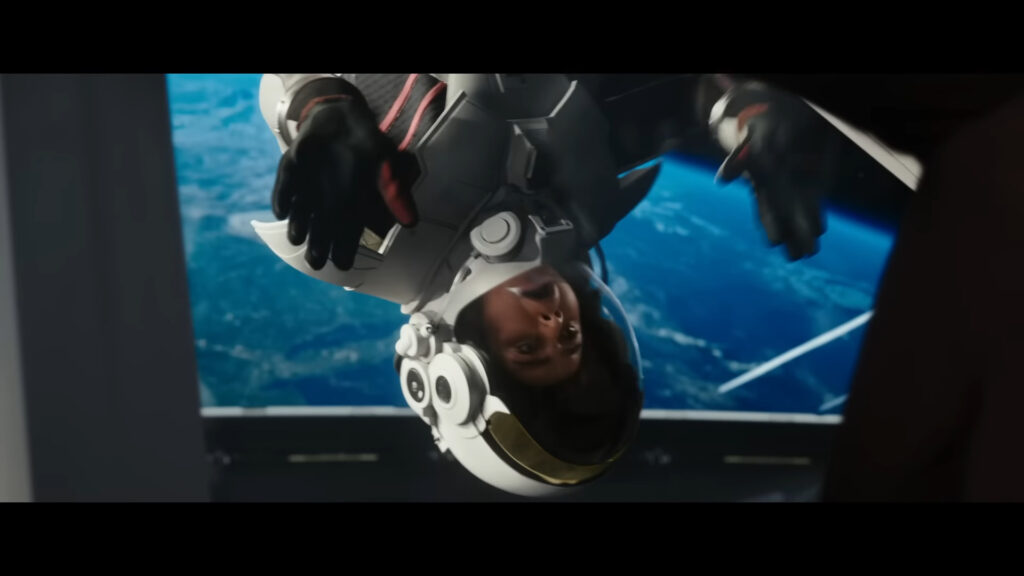 Remember back in the Ms. Marvel Season 1 finale when Kamala Khan AKA Ms. Marvel (Iman Vellani) swapped places with Carol Danvers AKA Captain Marvel (Brie Larson)? It looks like that involved Monica Rambeau AKA Photon (Teyonah Parris) as well. So, Carol was transported to Earth while Monica was transported to space. Meanwhile, Kamala found herself on the S.W.O.R.D. space station where the real Nick Fury (Samuel L. Jackson) is residing.
Nice To See The Khan Family Again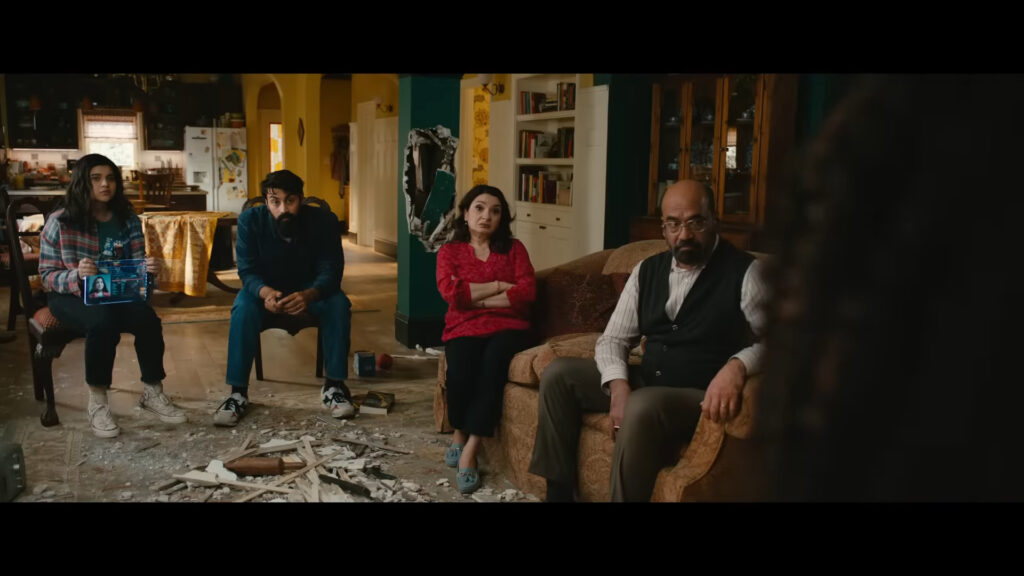 The Khan family members reprise their roles from the Ms. Marvel series, including Kamala's brother, mother and father.
It Seems Like Kamala Khan Bangles Are Like The Nega Bands From The Comics
This is interesting. It looks like Kamala's bangles work sort of like the Nega Bands from the comics.
In the comics, the Nega Bands allow Rick Jones to trade places physically with Mar-Vell AKA the original Captain Marvel. At any time, one would be on Earth, while the other would be in the Negative Zone.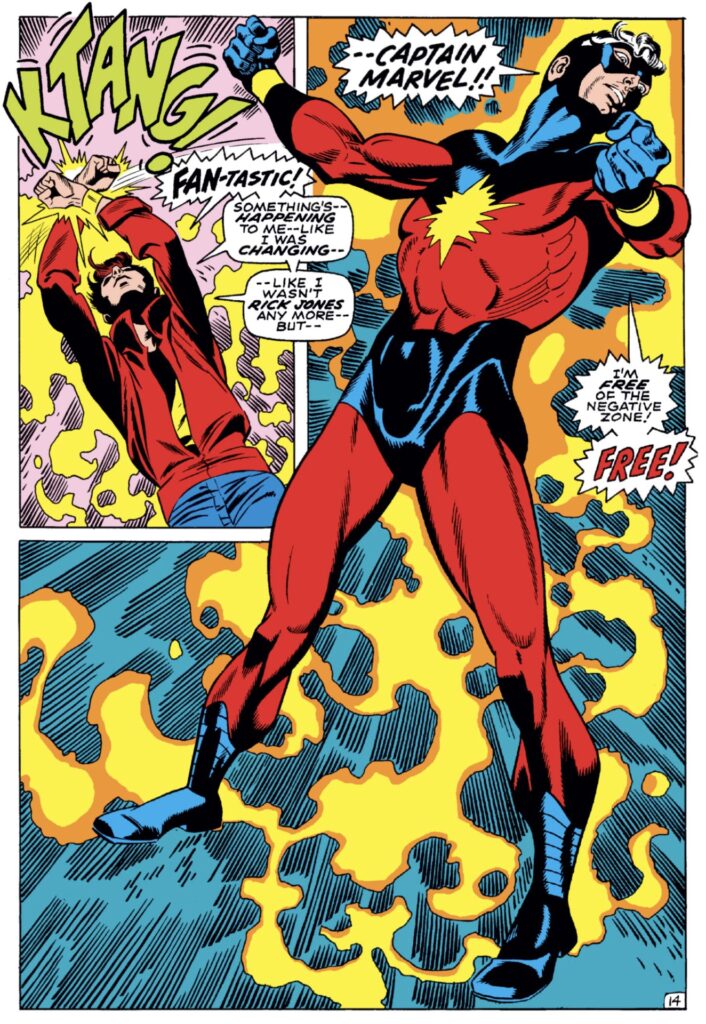 Goose The Flerken Returns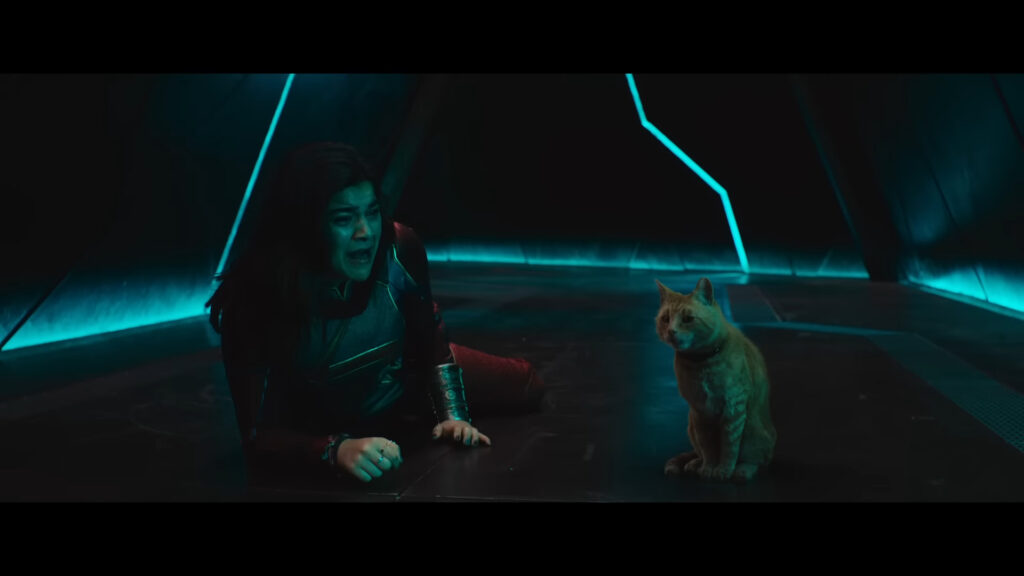 Carol Danvers' cat, Goose (which is secretly an alien species called the Flerken), makes her return. Her last appearance was in 2019's Captain Marvel.
Park Seo-joon Makes His MCU Debut As A Mysterious Character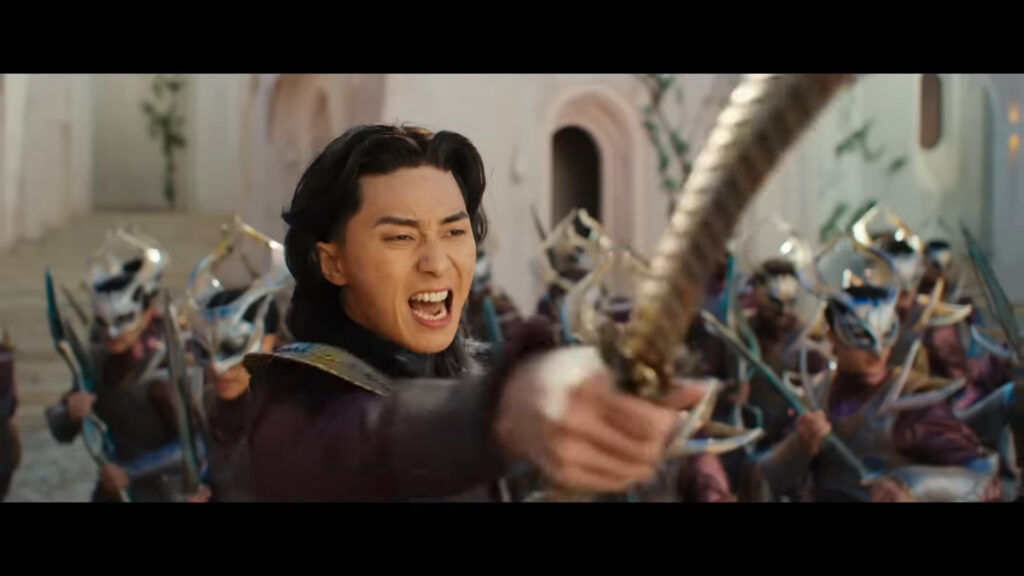 This is South Korean actor Park Seo-joon, but honestly, I still have no idea who he's playing. It could just be another pointless supporting character like William Jackson Harper's Quaz in Ant-Man And The Wasp Quantumania.
It could be Noh-Varr AKA Marvel Boy, but he looks nothing like him.
It's An Army Of Flerken Kittens
In the comics, Captain Marvel's cat Flerken did have a bunch of babies, so the same thing could be happening to the MCU version. Imagine an army of Flerken.
This Could Be Lauri-Ell The Accuser, Carol's Half-Sister
This villain (played by Zawe Ashton), who looks a bit like Carol Danvers and is wielding Ronan's Universal Weapon (which means that she's the leader of the Kree Accusers), might be Lauri-Ell.
In the comics, Lauri-Ell is Carol Danver's sister. Well, half-sister. She was a soldier artificially bred by scientists of the Kree from the DNA of two powerful Kree Soldiers, one of which was Mari-Ell (who is Carol's mother). They fought when they first met, but now they are as close as siblings can be.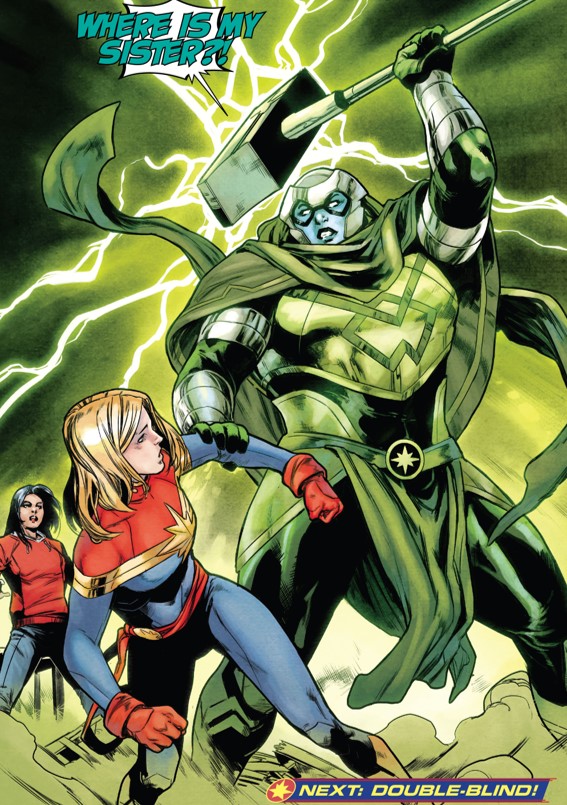 Check out the trailer below: