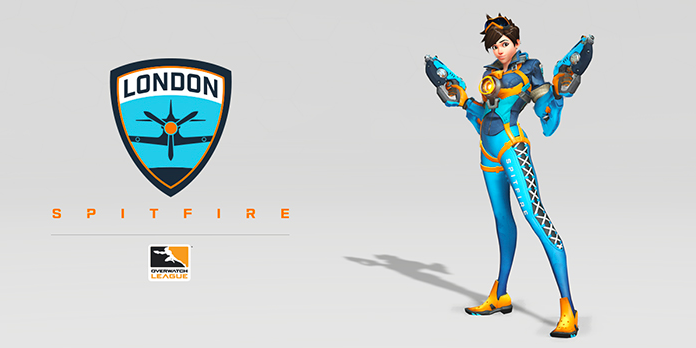 by in
The full team list for the Overwatch League is finally here. Following announcements by  Philadelphia Fusion, Florida Mayhem and Los Angeles Gladiators last night, we now know the names of all twelve teams set to compete in the inaugural premier Overwatch tournament which kicks off next January. 
Earlier this week, Team London revealed their official name – London Spitfires and will be using the colors or navy blue, light blue and orange to aptly represent the colors of the British fighter plane that was flown in the Royal Air Force, most famously during the Battle of Britain in World War II and Overwatch's mascot, Tracer who was a member of the RAF in the game's lore. Team London will consist of Korean players from OGN APEX Season 3 runners-up,  Cloud9 KongDoo OGN APEX Season 4 Champions, GC Busan.
This slideshow requires JavaScript.
Meanwhile, here's what we know about the three latest teams announced:
Philadelphia Fusion
Owned by Comcast Spectacor, a sports and entertainment company that manages hundreds of stadiums in North America and Singapore the team incorporates the colors of orange and black which is also the official colors of the professional ice hockey team known as the Philadelphia Flyers. A little tidbit for you here, is that Philadelphia Fusion's parent company also owns the Philadelphia Flyers. No official news on their roster as yet.
This slideshow requires JavaScript.
Los Angeles Gladiators
The second team from Los Angeles is owned by Stan and Josh Kroenke – the owners of other sports franchise such as Los Angeles Rams, Denver Nuggets, Colorado Rapids and Arsenal in the Barclays Premier League. So they do know a thing or two about running sports organizations. The team recently revealed their impressive roster featuring the likes of former Cloud9 DPS star Lane "Surefour" Roberts and former Kungarna flex, Aaron "Bischu" Kim.
The official presser read "The lion figure echoes the logo of the LA Rams, the pro football team owned by Gladiators owners Stan and Josh Kroenke. And the team colors, purple and white, reference the royal colors of the Roman emperors, to whom the gladiators dedicated their exploits." Let's hope more gladiators, less Arsenal FC here.
This slideshow requires JavaScript.
Florida Mayhem
The final team to announce their name, logo and lineup combo is the Florida Mayhem and are essentially fielding players formerly from Misfits. And get this, four of them will be playing for Sweden at the 2017 Overwatch World Cup this weekend and you can get a glimpse of their skill in the opening match against the United Kingdom. Owned by Misfits Gaming, the official presser read "The red is an homage to the colors of Misfits Gaming, the parent organization of Florida Mayhem, which is heralded for its track record in competitive Overwatch and other titles."
And what better character to showcase the colors of Florida Mayhem other than the master of mayhem himself, Junkrat. Although him in red and yellow reminds me a lot of Ronald McDonalds.
This slideshow requires JavaScript.
Kakuchopurei .com will be covering the Overwatch League extensively so be sure to come back for more news, analysis and coverage of the world's premier Overwatch tournament.
---