In preparation for the upcoming Overwatch World Cup 2018 qualifiers, player jerseys for select national teams just became available on the Blizzard store. Oddly though, only seven national teams jersey are currently available and bad news for fans of SBB and Ryujehong  – South Korea isn't among them.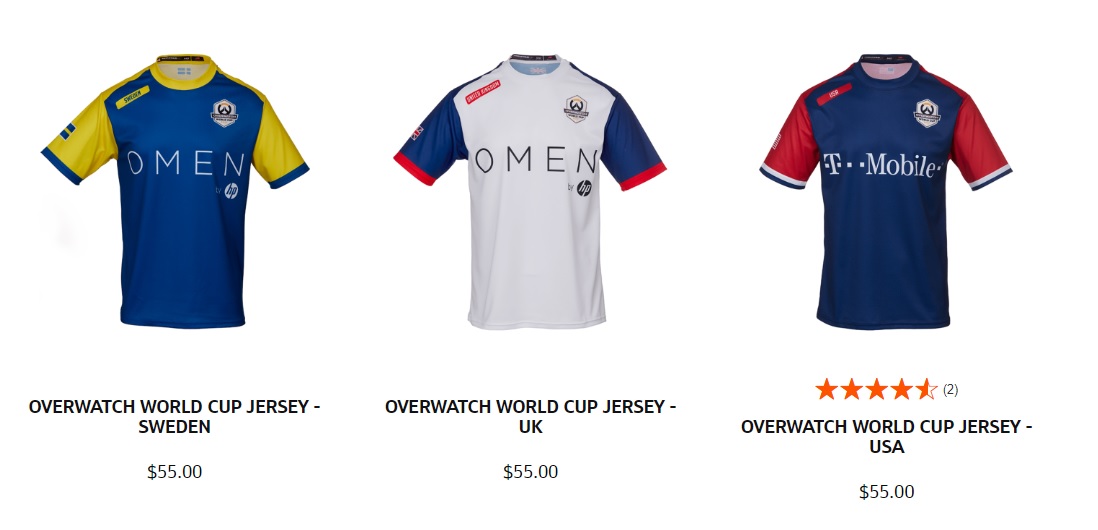 However, we feel that this list will be updated soon and the reason we aren't seeing the Koreans' shirt yet is because they are set to sport a new design in this year's competition. We will update you once they add new designs to the list.
Retailing at US$55, no customization options are available and the sizes for these shirts range from XS to XL3. You can order them now from the Blizzard Store.  If you missed out in getting one for yourself last time around, they you better hurry as these shirts are sold during limited periods which make them all the harder to get.
---