By Team KKP|June 12, 2018|
You know what would make a great third-party video presentation for a big video game expo? The voice-over of legendary actor Keith David.
Other than that, Square Enix kept things short and sweet.
Some Familiar Faces
For those who missed it or didn't get flown out to Los Angeles a few months ago for press junkets, we get to see more of Shadow of the Tomb Raider, Just Cause 4, and Kingdom Hearts III. We get to see a lot more of the former, as they showed off Lara stealth-killing mercenaries in the dark reaches of the Amazon. We're seeing shades of Batman: Arkham Asylum and Splinter Cell: Conviction here.
We see a lot more Just Cause 4; Rico can now attach floatation devices using his grapple hook to make things float and fly upwards. He also has to deal with extreme weather conditions -giant tornados in this instance. In a game already known for its grapple hook antics and high-flying theatrics, this is a normal progression.
And there's not much to say about KHIII; there are a few new scenes in the trailer not seen at the Xbox press conference, but that's it. The release date is still the same, unfortunately.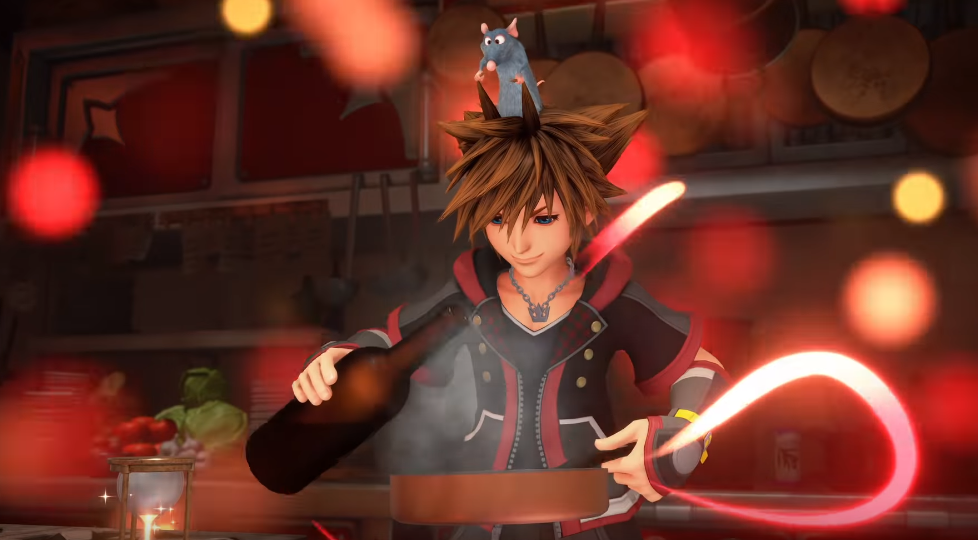 Dragon Quest XI Is Still A Thing
We see a bit more story and a bit more action in the latest Dragon Quest XI trailer. You can now pre-order the Edition of Lost Time which features a bunch of things on the picture below.
Dragon Quest XI releases for PS4 and PC on 4th September.
Square Enix & Capcom, Working Together For Special FFXIV Event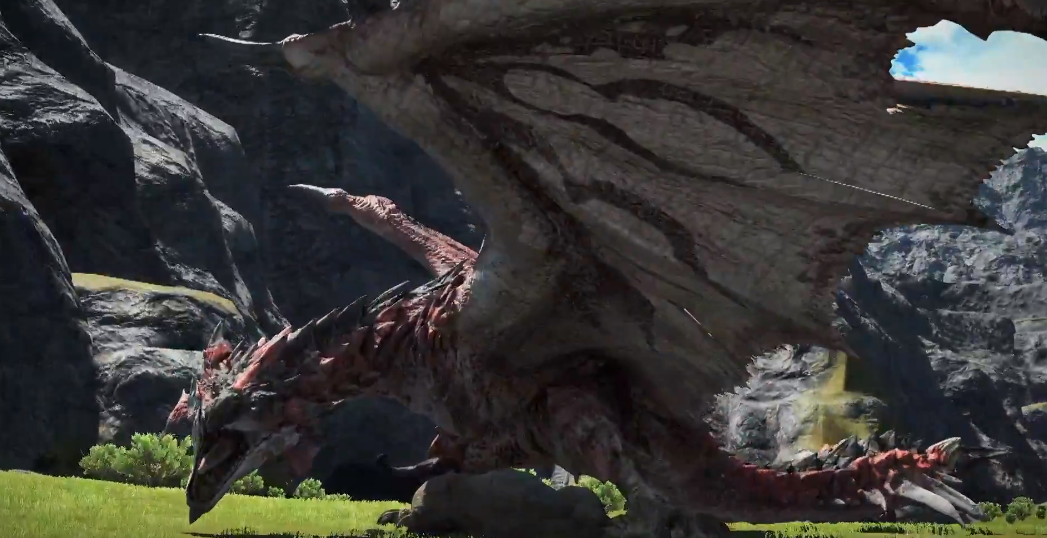 Final Fantasy XIV Stormblood will be getting a Monster Hunter World event. Your band of heroes will most likely fight the iconic beast Rathalos as a boss in a limited event soon. Also, FFXIV patch 4.3 Under The Moonlight will be out soon and features a new story, a new Return to Ivalice raid dungeon, a new Swallow's Compass dungeon, and the Castrum Fluminis trials.
New Square Enix Titles Afoot
We've also been shown new trailers for two games: Babylon's Fall and The Quiet Man. The former features a knight fighting another giant knight with a sword tethered to him using some red energy, while the other is a quiet guy beating up Latino thugs. Both games will be for PS4 and PC, though more news on the Quiet Man will surface this August.
Babylon's Fall is due for 2019. Interesting to note: Platinum Games will be working on this game, so expect some 60fps hyper fighting to go with your epic knight's crusade storyline.
All in all, this is a decent showcase that will keep players wanting more while also not wasting everyone's time since it's just under 30 minutes.
Score: 5/10
Related