By Mr Toffee|June 12, 2018|
It's only a matter of time until Square Enix shares their plans for the special editions of its upcoming JRPG Kingdom Hearts III. Lo and behold, here's what we're getting.
The Deluxe version of KHIII will include a collectible pin, an artbook with keyblades, and a steelbook case.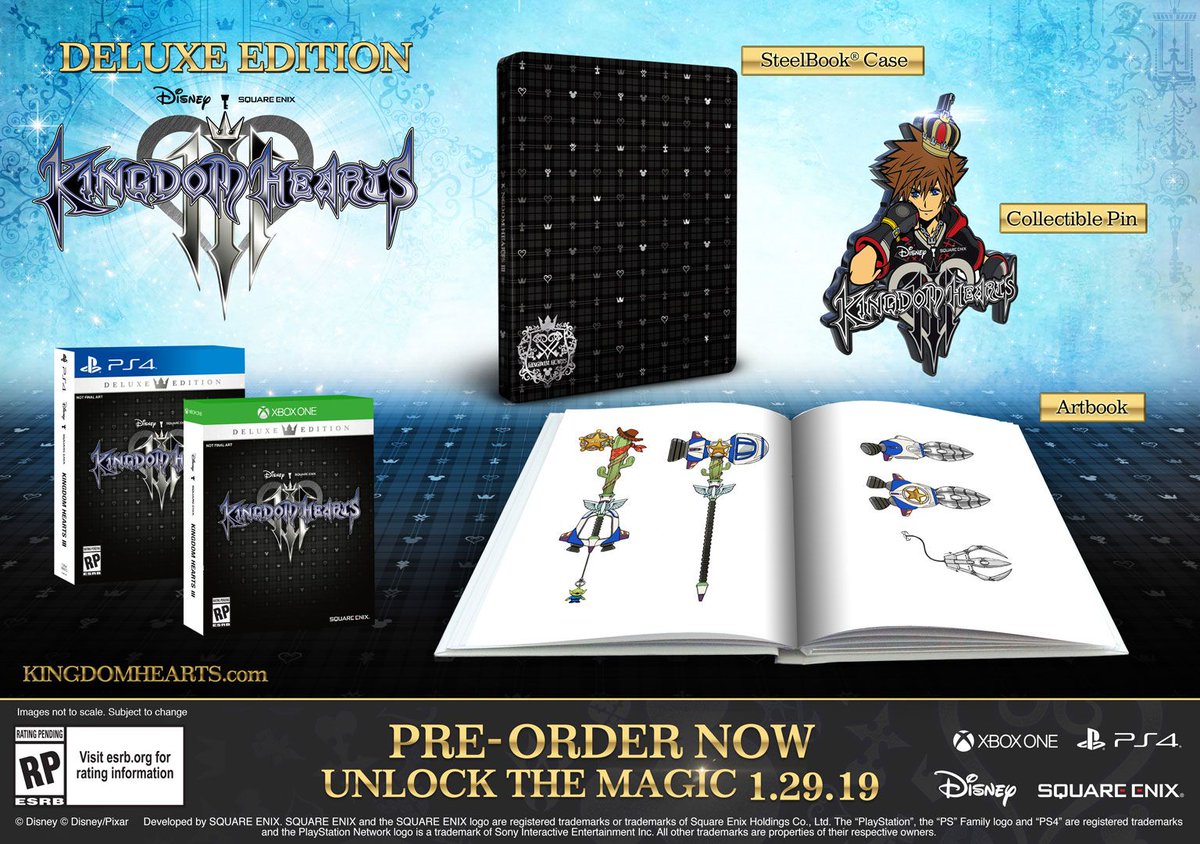 That's not all: there is also a Deluxe + Bring Arts figure featuring Sora, Donald, and Goofy in their Toy Story forms. I'm sure this will attract a particular crowd of toy collectors.
As of now, you can only order these via these two links: one for the PS4 version and one for the Xbox One version. So yeah, go ahead and preorder this if this is the sort of thing you fancy. In retrospect, I think that Fallout 76 helmet collector's edition is looking more plausible by the hour.
Related