There are tons of Overwatch news this week and since us folks at Kakuchopurei.com are also swamped – being in Jakarta for the Asian Games, we decided to compile everything under one roof for a quickfire, bite-sized (but still informative) Overwatch roundup.
Yes we reported this earlier in the week; Blizzard just released their latest animated short starring D.Va. Entitled Shooting Star, the mini movie showcases D.Va's stint with the MEKA Corps and we also got a glimpse of the rest of her crew.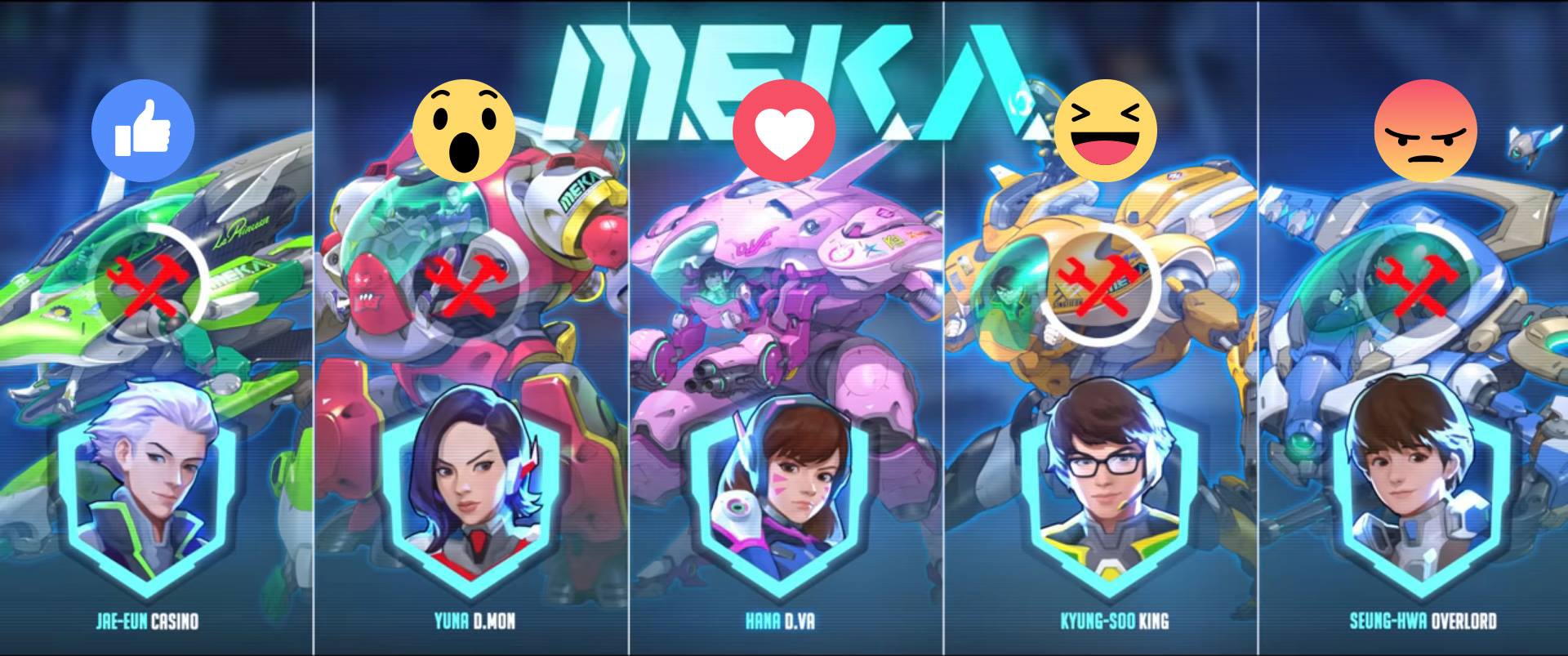 [youtube https://www.youtube.com/watch?v=q7j2d6YCQbg&w=560&h=315]
The train has arrived … in Busan …. 
Along with that, we also have a new control map coming our way – Busan. Divided into three locales; a Korean shrine, downtown Busan (train, PC bang and karaoke lounge included!) and the MEKA HQ, it is now playable on the PTR so if you're on PC, get updating!
Speaking of which, Upboy just released several designs of Overwatch hero-themed Nike sneakers. They look sweet. We want one. Or two. Or all of them:
 All-Star Weekend Starts
The Overwatch All-Star Weekend kicks off Sunday (Asian time) starting with the Lucioball Showdown and 6v6 Mystery Heroes. While for many, the pick of Day-1 of the All-Star Weekend would be the Talent Showdown, we cannot wait to watch the Widowmaker 1v1 contest. Full details:
For viewers in Asia:
Sunday
Monday:
1am: All-Star Showdown (Pacific vs Atlantic)
Free-to-Play Weekend
Overwatch is again free-to-play for everyone who hasn't owned it. Available on all platforms, progress and unlocks obtained throughout the duration of the free-to-play event, which ends on the 28th August, 3pm (Malaysia/ Singapore) will be transferable in case you decide to purchase the full game.
Season Ends 
The current Overwatch Competitive Mode Season (Season 11) wraps up soon as well. As confirmed by the Overwatch official Twitter account, you have until next Wednesday morning (8am Malaysia/ Singapore) to hit your season high, or halt your SR slide.
Overwatch League Player Movements
To cap it all off, player movements in the Overwatch League gained momentum with 'The World's Most Handsomest Tank' a.k.a Fissure joining the Seoul Dynasty and San Francisco Shock releasing three players. 
---
That's all for this week folks! More to come surely with the Overwatch League's All-Star Weekend so stay tuned to Kakuchopurei.com for more Overwatch goodness.
Related