Former Lunatic-Hai captain, DPS-main In-jae "EscA" Kim will be representing the parent company of Seoul Dynasty, KSV esports in PlayerUnknown's Battlegrounds. The reveal came swiftly following EscA's omission from the final roster of Seoul Dynasty at the upcoming Overwatch League – a move that surprised many considering EscA always been a mainstay with the Lunatic-Hai team, captaining them to two, back-to-back OGN APEX wins.
The news was made official by KSV esports' official website and Kim was quoted as saying (via Google translate) about Battlegounds- "… I think it was because I like to communicate with my fans and it (PUBG) is a game that can be streamed much more than Overwatch; I did not want to go to the US and get stressed out. I thought I would be unhappy for myself for years, but I felt I could have a good time communicating with my fans while doing new challenges in Korea. "
"It was not an easy choice for me, but I felt sorry for the team members of Seoul Dynasty who had to leave their colleagues" he added. He was particularly close to newly appointed Seoul Dynasty captain, Je-hong "ryujehong" Ryu who got a bit emotional when discussing about EscA's absence in the recent official Seoul Dynasty team video.
[youtube https://www.youtube.com/watch?v=ekF_5rafOpA&w=560&h=315]
Discussing about PUBG, the Overwatch DPS expert commented ".. Battleground is a game with a lot of variables, so there is no team that can be considered the best in the real world. I think it's good to do it, I have a lot of hard work to do." PUBG will be In-Jae's fifth esports circuit he's participated in – previous ones include Special Force, Special Force 2, Black Squad, and Overwatch. His goal? "I want to be a champion in five events by building a career in battle, and I hope to remain a good image player." (this was a rough translation by Google translate so apologies abound yeah?!).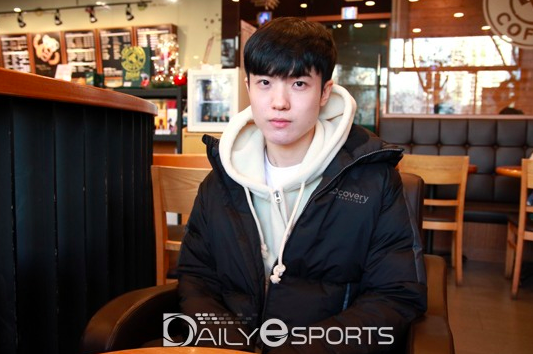 We wish EscA all the best and surely know which team we will be keeping a close eye on once he starts competing. As they say in the Korean scene – EscA, Fighting!
---
Pic credits & original source: Dailyesports.com