By Alleef Ashaari|November 15, 2018|
We recently caught Ralph Breaks The Internet: Wreck-It Ralph 2 via press screening courtesy of Disney. Imagine our genuine and pleasant surprise when we discovered that the exclusive Wreck-It Ralph 2 poster for Malaysian cinemas features a tweet stating, "Malaysian Boleh!"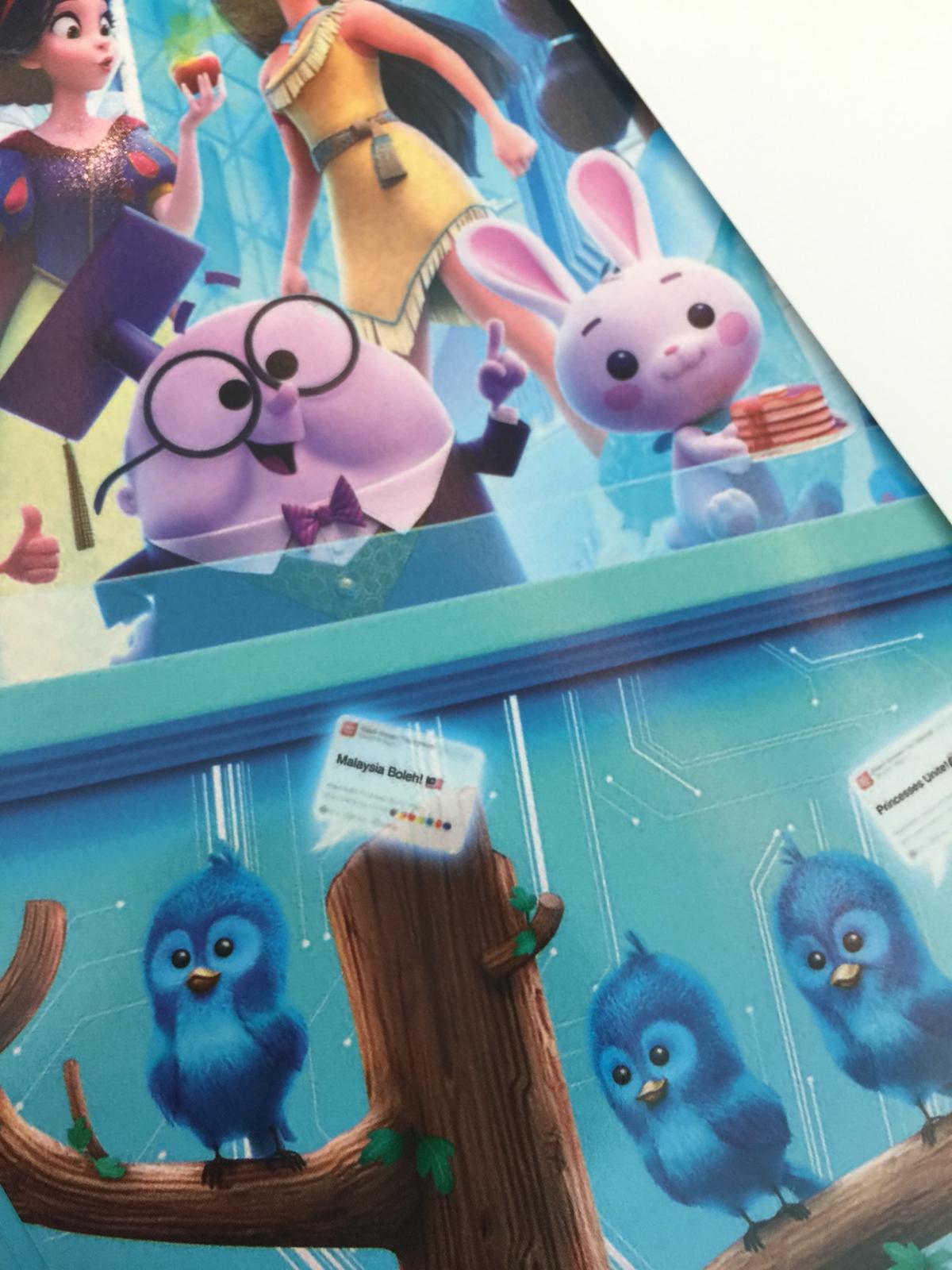 In the poster, the blue birds each represent a tweet, just like they are depicted in the movie itself. Another blue bird features a tweet stating, "Princesses Unite!" Check these out below in images taken by our very own Jon "Mr Toffee".
Malaysians would appreciate this tiny piece of detail that celebrates one of our most famous national taglines. This isn't the only taste of local flavour that Disney has injected into Wreck-It Ralph 2.
The upcoming movie also features an exclusive music video for viewers in Malaysia and Indonesia, featuring the original song "Sebuah Lagu" performed by Jakarta-based Jazz-Folk band Payung Teduh. It's in the post-credits, so be sure to wait a while after the movie ends when you catch it starting from 22 November, 2018.
In the meantime, check out our Ralph Breaks The Internet: Wreck-It Ralph 2 review here to tide you over until next week.
Related