Ralph Breaks The Internet pushes the envelope of the meta-commentary and easter egg references of its 2012 predecessor. Disney's choice to move beyond gaming into the vast digital realm of the Internet was a great one. Just like 2014's The Lego Movie, Disney's Wreck-It Ralph 2 is great because it's not afraid to make fun of its own properties.
Six years after the events of the previous movie, protagonists Ralph and Vanellope have followed the same daily routine. While Ralph might be content with that, Vanellope isn't. One thing leads to another, and Vanellope's Sugar Rush game under threat of being unplugged, the solution lies inside the Internet.
Testing the Power of Friendship
The first movie explored the idea of Ralph trying to prove that he isn't the bad guy everyone thought he was. He succeeded in changing everyone's perception of him and became best friends with Vanellope in the process. Meanwhile, Ralph Breaks The Internet tests the nature of that friendship, in a tale that is as relatable as it is heartbreaking.
The trials and tribulations of friendship aren't something new in animated movies, but though the plot of Wreck-It Ralph 2 doesn't quite reach Pixar levels of narrative complexity, I feel like it did manage to portray a fairly realistic depiction of friendship. Ralph is that overbearing, controlling and sometimes toxic friend that holds you back. Almost everyone knows someone like Ralph, and that means the story will hit harder for those who do.
Ultimately, this is a children's movie we're talking about. So the movie ends not on a tragic note but a bittersweet one. Remember, this is still Disney and not Pixar, so don't expect a tearjerker Mama Coco ending accompanied by uncontrollable sobbing.
Disney Goes Meta
Although the potshots at Internet memes and online culture are great, the best and most memorable moments of Wreck-It Ralph 2 are the ones that poke at classic tropes involving Disney princesses, Star Wars, and Marvel characters. These will probably stick in the minds of audiences long after the relevance of Internet memes fade away in a couple of years.
Moreso than Ready Player One, half of the fun in watching Wreck-It Ralph 2 lies in pointing all out the myriad easter eggs and references. There are less gaming ones this time around, but meme hunters and Disney enthusiasts should be having the times of their lives.
I appreciated little details like the Star Wars theme subtly playing in the background when the First Order Stormtroopers were chasing Vanellope. It made the Disney fan in me giddy when the music would change to a specific Disney princess' iconic theme whenever one of them spoke or when the camera focused on them.
Internet-related hijinks include Ralph resorting to making ridiculous viral videos in order to become a Buzztube star, a scene showing us what Amazon bids would look like from inside the Internet, and even a living personified search engine. Some of these jokes would probably fly over the heads of some of the younger viewers (and some of the older ones too).
Two Post-Credits Scenes and a Music Video
Here's a PSA for everyone: There are two post-credit scenes in Ralph Breaks The Internet: Wreck-It Ralph 2. This includes a mid-credits scene, as well as another post-credits scene at the very the end of the credits.
Additionally, Disney also included an exclusive music video for viewers in Malaysia and Indonesia, featuring the original song "Sebuah Lagu" performed by Jakarta-based Jazz-Folk band 'Payung Teduh.'
'Sebuah Lagu' directly translates into 'A Song.' It's a sweet and melancholy song with a title that fits the overall meta-theme of the movie, so be sure to wait for this musical treat after the movie ends.
Another Great Animated Sequel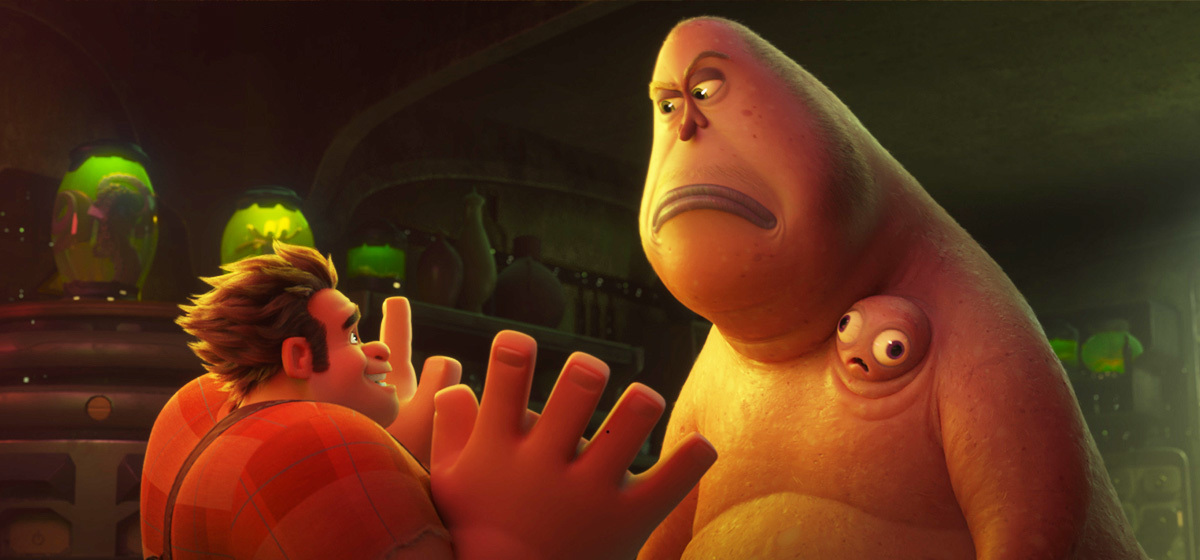 Both Incredibles 2 and Wreck-It Ralph 2 have been turned out to be worthy sequels to their predecessors, proving that Disney and Pixar are currently evading the 'bad sequel' syndrome. If the upcoming Toy Story 4 is anything like these movies, it'll probably be worth the wait too.
Ralph Breaks The Internet: Wreck-It Ralph 2 is what I expected and more, with meta-commentary and jokes galore. The narrative also explores a fairly realistic friendship between the two characters, which many will find relatable and heartbreaking. However, the best moments in the movie are when it makes fun of itself. That's refreshing for a Disney animated movie.
Final Score: 85/100
Ralph Breaks The Internet: Wreck-It Ralph 2 opens in Malaysian cinemas on November 22, 2018. We caught the movie on MBO Cinemas Big Screen via press screening, courtesy of The Walt Disney Company (Malaysia) Sdn. Bhd.
[youtube https://www.youtube.com/watch?v=_BcYBFC6zfY&w=560&h=315]