The dust has settled and we're ready to discuss the results of The Game Awards 2018. AAA and indie games alike won awards, with Red Dead Redemption 2 turning out to win the most awards but failing to win the (arguably) biggest award of them all (Game of The Year, which went to God of War). Here's what I thought of some notable winners and losers from various The Game Awards 2018 categories from earlier today:
God of War Won Game of The Year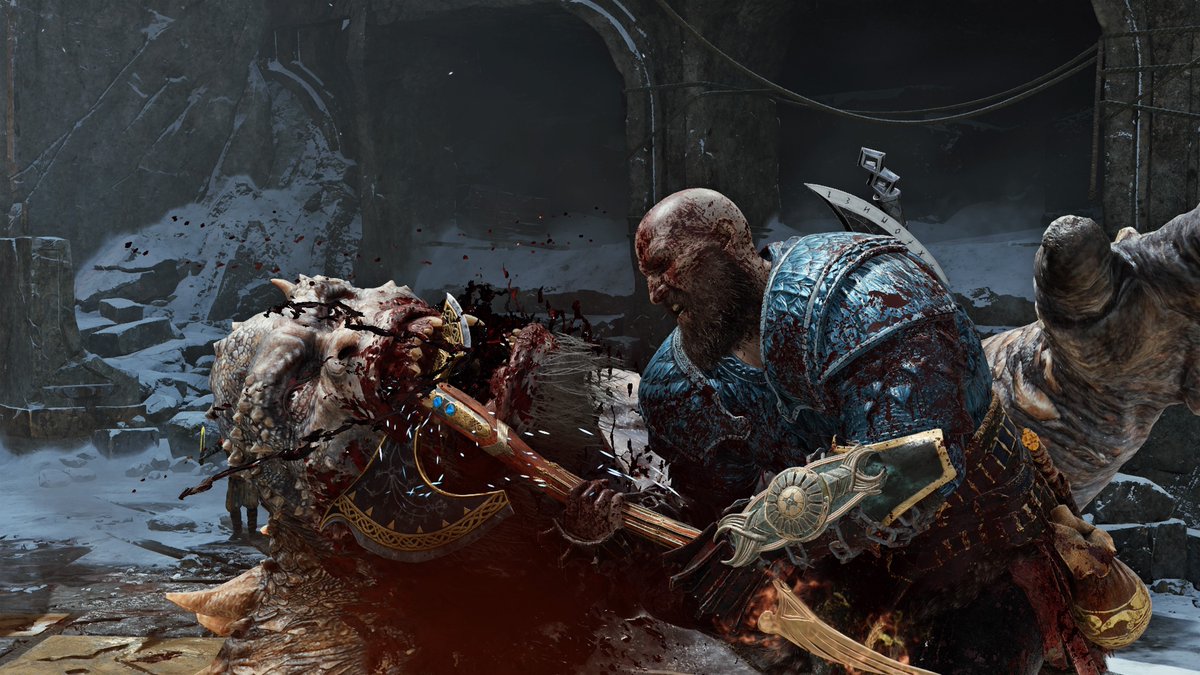 God of War totally deserved its Game of The Year win. Even before the event, I already pegged Sony Santa Monica's masterpiece as the only candidate truly worthy of being this year's GOTY. No other game this year managed to evoke the same epic and awe-inspiring feeling from the very beginning to the end, as well as leaving me both utterly satisfied and wanting more. Polished to perfection, God of War was definitely the right choice.
What about the other games? Red Dead Redemption 2 was overrated and had its own share of problems (bugs, which, to be fair, Rockstar has recently fixed) while Marvel's Spider-Man was spectacular (and is currently the best Spidey game ever) but ultimately did not reach the same heights as God of War did.
Assassin's Creed Odyssey and Monster Hunter World were remarkable games as well, but facing God of War, Marvel's Spider-Man, and RDR2, there was no hope for these games to compete. Celeste was the only indie game on this list so it would have been interesting to see it win. I haven't actually played the game so I'll reserve my opinions for this game.
Additionally, God of War also won Best Action/Adventure Game, beating other similarly-worthy candidates like Marvel's Spider-Man and Assassin's Creed Odyssey. The combat in God of War might not be terribly innovative or groundbreaking but nothing else can compare to throwing that Leviathan Axe and executing godly combos.
Fortnite and Epic Games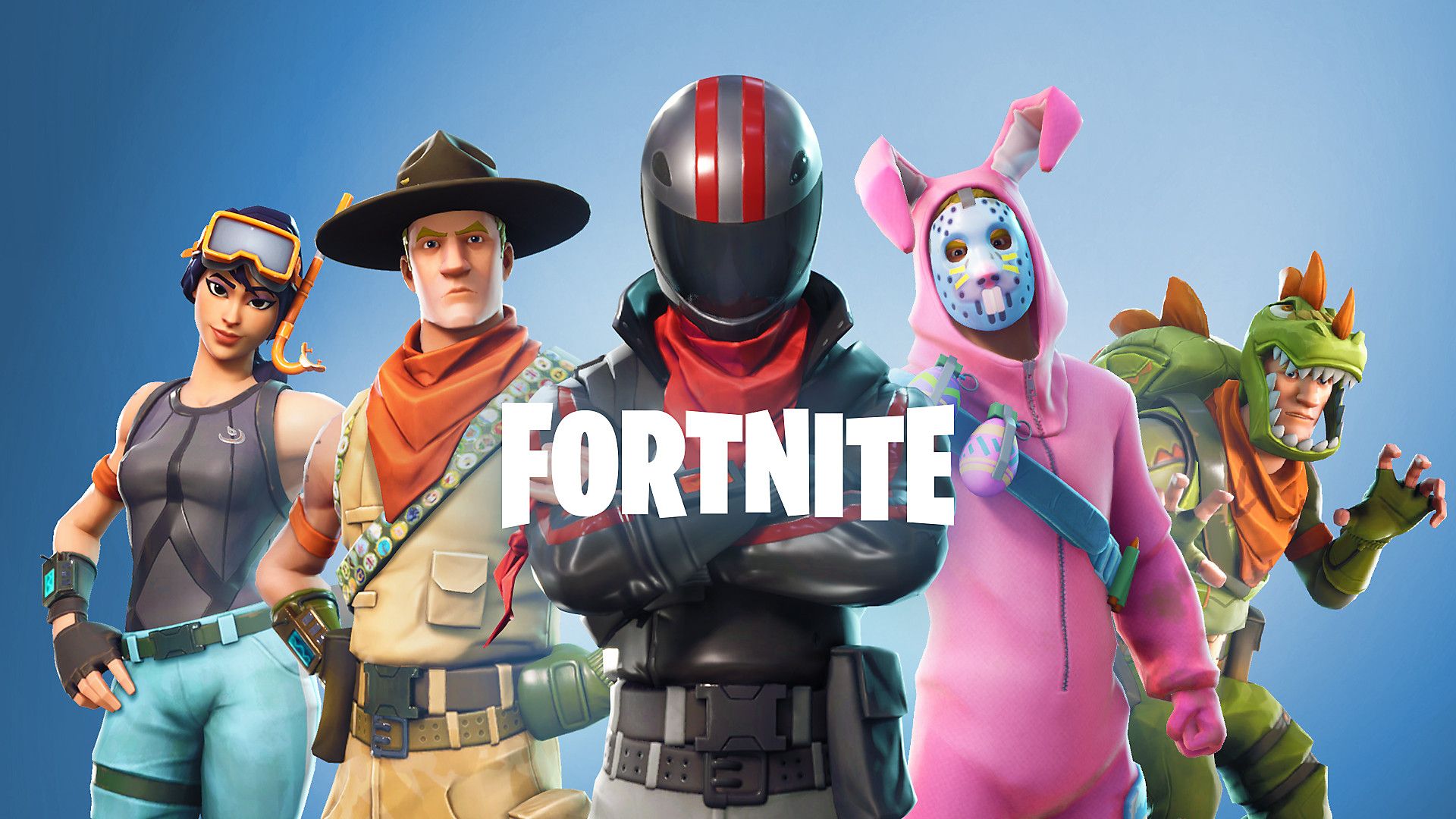 Besides God of War, Fortnite also won two awards; specifically Best Ongoing Game and Best Multiplayer Game. Unlike God of War, it does not deserve to win any awards. Yes, I do admit that it might be the most profitable game in the world right now, making more money than any other game. However, sales aren't supposed to factor into awards, as they should be bestowed upon games that actually feature good content and those that can be actually classified as 'good' games.
I believe that Best Ongoing Game should have gone to either Overwatch or Rainbow Six Siege. Both games have consistently offered good content since launch. Ubisoft's game is particularly deserving of this due to actually being unrecognizable to earlier versions of the game back in 2015. That's how much the game has improved. In comparison, Fortnite is essentially the same game it was at launch, having only added new weapons, truckloads of cosmetic items and dance emotes since then.
Epic Games is throwing the big bucks, heavily promoting their new Epic Games Store by announcing a slew of new exclusive games like Supergiant Games' Hades, A44 and Annapurna Interactive's Ashen, and more. It remains to be seen if these games will able to make the new storefront a serious competitor to Steam or even GOG, but Epic Games certainly isn't playing around.
Red Dead Redemption 2 Were The Biggest Winners
Rockstar Games' latest effort won a whopping 4 awards, including Best Narrative, Best Score/Music, Best Audio Design, and Best Performance. Of these four, I believe that RDR2 only deserves two of them, at most. No one doubts that RDR2 features an exceptional narrative (we're talking about a Rockstar game after all), and anyone who's played the game can attest to its impeccable audio design (just listen to the distinct sounds made by different animals and weapons).
However, there were other games more deserving of Best Score/Music and Best Performance. Of all the games nominated for best score and music, the one that really stuck with me long after completing it was God of War. I still occasionally listen to the game's haunting Memories of Mother theme.
As for best performance, it's a hard one to choose. I would personally choose either Detroit Become Human's Bryan Dechart as Connor, Marvel's Spider-Man's Yuri Lowenthal as Peter Parker, or God of War's Christopher Judge as Kratos. These were all captivating performances, which elevated their own respective games. I don't want to downplay RDR2's Roger Clark as Arthur Morgan, but he's basically a gruff cowboy archetype or a tough guy with a conscience.
All in all, The Game Awards 2018 was an exciting one, with many surprises and unexpected game announcements. It's still a travesty that Dragon Quest XI: Echoes of an Elusive Age didn't manage to win anything but the only Japanese game to win an award was Monster Hunter World, and that was for Best RPG, a category that's already mostly dominated by some of the only Japanese games in the entire event.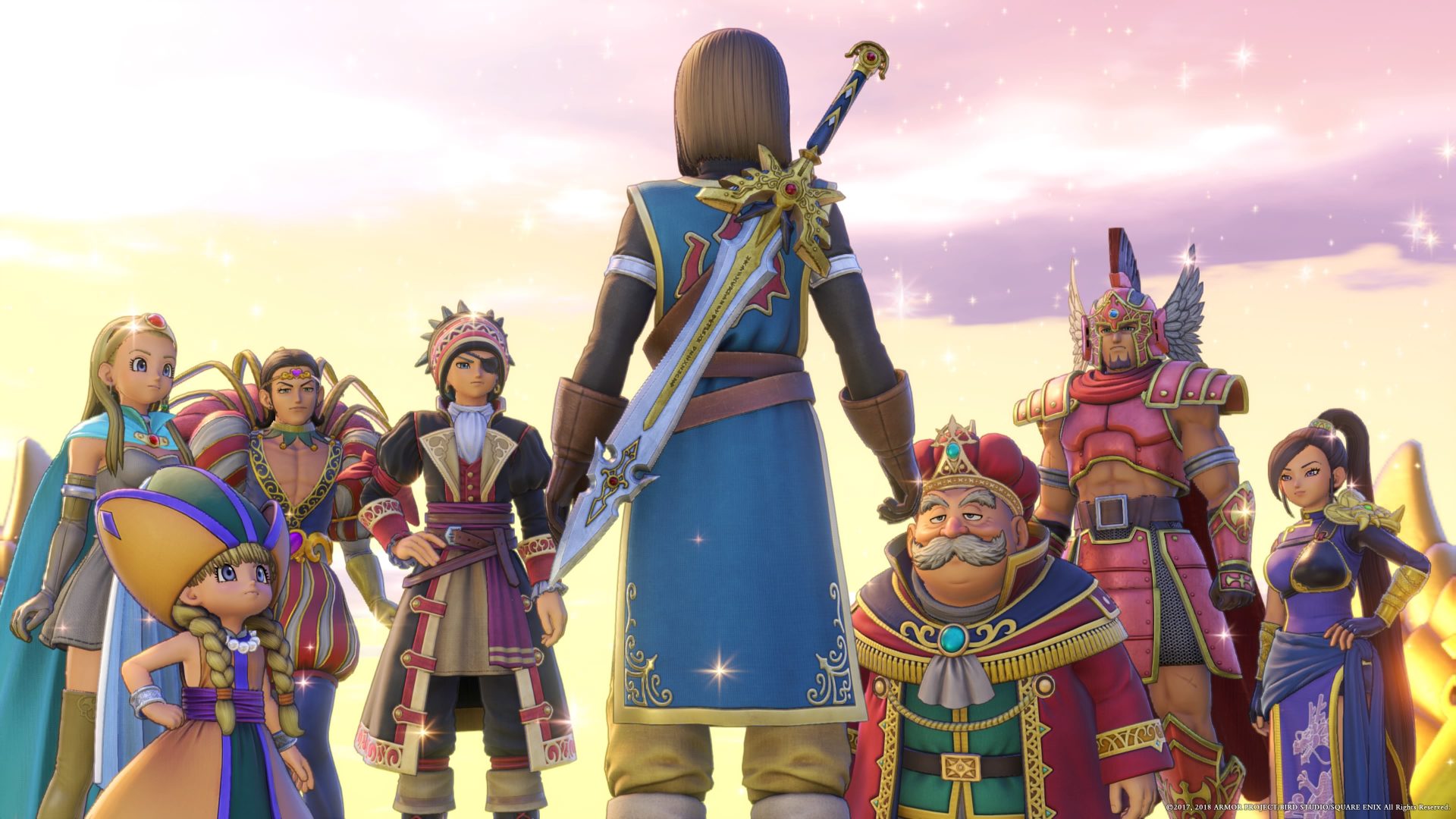 Here's a list of all the nominees and winners in The Game Awards 2018:
Game of the Year
Assassin's Creed Odyssey
Celeste
God of War – WINNER
Marvel's Spider-Man
Monster Hunter: World
Red Dead Redemption II
Best Action Game
Call of Duty: Black Ops 4
Dead Cells – WINNER
Destiny 2: Forsaken
Far Cry 5
Mega Man 11
Best Action/Adventure Game
Assassin's Creed: Odyssey
God of War – WINNER
Marvel's Spider-Man
Red Dead Redemption II
Shadow of the Tomb Raider
Best Role Playing Game
Dragon Quest XI
Monster Hunter: World – WINNER
Ni no Kuni II
Octopath Traveler
Pillars of Eternity II: Deadfire
Best Game Direction
A Way Out
Detroit: Become Human
God of War – WINNER
Marvel's Spider-Man
Red Dead Redemption II
Best Narrative
Detroit: Become Human
God of War
Life is Strange 2: Episode 1
Marvel's Spider-Man
Red Dead Redemption II – WINNER
Best Ongoing Game
Destiny 2: Forsaken
Fortnite – WINNER
No Man's Sky
Overwatch
Tom Clancy's Rainbow Six Siege
Best Art Direction
Assassin's Creed Odyssey
God of War
Octopath Traveler
Red Dead Redemption 2
Return of the Obra Dinn – WINNER
Best Score/Music
Celeste
God of War
Marvel's Spider-Man
Ni no Kuni II: Revenant Kingdom
Octopath Traveler
Red Dead Redemption II – WINNER
Best Audio Design
Call of Duty: Black Ops 4
Forza Horizon 4
God of War
Marvel's Spider-Man
Red Dead Redemption II – WINNER
Best Independent Game
Celeste – WINNER
Dead Cells
Into the Breach
Return of the Obra Dinn
The Messenger
Best Performance
Bryan Dechart as Connor, Detroit: Become Human
Christopher Judge as Kratos, God of War
Melissanthi Mahut as Kassandra, Assassin's Creed Odyssey
Roger Clark as Arthur Morgan, Red Dead Redemption II – WINNER
Yuri Lowenthal as Peter Parker, Marvel's Spider-Man
Games for Impact
11-11 Memories Retold
Celeste – WINNER
Florence
Life is Strange 2
The Missing: JJ Macfield and the Island of Memories
Best Mobile Game
Donut County
Florence – WINNER
Fortnite
PUBG MOBILE
Reigns: Game of Thrones
Best VR/AR Game
ASTRO BOT Rescue Mission – WINNER
Beat Saber
Firewall Zero Hour
Moss
Tetris Effect
Best Fighting Game
BlazBlue: Cross Tag Battle
Dragon Ball FighterZ – WINNER
Soul Caliber VI
Street Fighter V Arcade Edition
Best Family Game
Mario Tennis Aces
Nintendo Labo
Overcooked 2 – WINNER
Starlink: Battle for Atlas
Super Mario Party
Best Strategy Game
Battletech
Frostpunk
Into the Breach – WINNER
The Banner Saga 3
Valkyria Chronicles 4
Best Sports/Racing Game
FIFA 19
Forza Horizon 4 – WINNER
Mario Tennis Aces
NBA 2K19
Pro Evolution Soccer 2019
Best Multiplayer Game
Call of Duty: Black Ops 4
Destiny 2: Forsaken
Fortnite – WINNER
Monster Hunter: World
Sea of Thieves
Best Student Game
Combat 2018 – WINNER
Dash Quasar
JERA
LIFF
RE: Charge
Best Debut Indie Game
Donut County
Florence
Moss
The Messenger – WINNER
Yoku's Island Express
Best eSports Game
CSGO
DOTA2
Fortnite
League of Legends
Overwatch – WINNER
Best Esports Player
Dominique "SonicFox" McLean – WINNER
Hajime "Tokido" Taniguchi
Jian "Uzi" Zi-Hao
Oleksandr "s1mple" Kostyliev
Sung-hygeon "JJoNak" Bang
Best Esports Team
Astralis
Cloud9 – WINNER
Fnatic
London Spitfire
OG
Best Esports Coach
Bok "Reapered" Han-gyu – WINNER
Christian "ppasarel" Banaseanu
Danny "zonic" Sorensen
Dylan Falco
Jakob "YamatoCannon" Mebdi
Janko "YNk" Paunovic
Best Esports Event
ELAGUE Major: Boston 2018
EVO 2018
League of Legends World Championship – WINNER
Overwatch League Grand Finals
The International 2018
Best Esports Host
Alex "Goldenboy" Mendez
Alex "Machine" Richardson
Anders Blume
Eefje "Sjokz" Depoortere – WINNER
Paul "RedEye" Chaloner
Best Esports Moment
C9 comeback win in triple OT vs FAZE – WINNER
G2 beating RNG
KT vs IG Base Race
OG's massive upset of LGD
SonicFox side switch against Go1 in DBZ
Content Creator of the Year
Dr. Lupo
Myth
Ninja – WINNER
Pokimane
Willyrex
Related