Insomniac Games surprised all Marvel's Spider-Man players yesterday when they announced that the addition of the highly-requested Sam Raimi Spider-Man suit from 2002's Spider-Man for free.
Players have been asking, or rather, demanding for the classic Sam Raimi Spider-Man to make its way into the PS4 exclusive game. However, many of them were acting like entitled gamers, as though the developer or publisher is obligated to fulfill their every wish or request.
Full disclosure: I'm one of those who never asked for the Sam Raimi suit, and I wouldn't have minded if Insomniac never even added it into the game. With all the suits we have so far in Marvel's Spider-Man, most of the more iconic ones have actually been added, including the original Civil War Iron Spider suit, the Scarlet Spider Kaine suit, and more.
However, there are still a couple of Spider-Man suits that would be great additions to the game. Due to obvious reasons (sequels), I won't be recommending the Symbiote Spider-Man suit or the Miles Morales suit.
Future Foundation Suit
The Future Foundation Spider-Man suit is from a time when Peter Parker joined the Fantastic Four in place of the deceased Johnny Storm AKA the Human Torch. The reason why was because it was stated in his last testament and will, making it all the more heartbreaking and bittersweet.
All members of the Future Foundation feature costumes with the same black and white scheme, hence why Spider-Man adopted their colors. It's made of unstable molecules, so it can to other clothing at will or even turn into an uber-cool black stealth mode.
Superior Spider-Man
Superior Spider-Man was actually Spidey villain Doctor Octopus in Peter Parker's body. After swapping bodies, it was revealed that Doc Ock still had access to Peter's memories, as well as all the pain and tragedy that comes with it. Thus, he reformed and aimed to become a better man than his previous villainous self by trying to become a better Spider-Man than Peter ever was.
The Superior Spider-Man suit looks pretty badass, with a protruding goggle-like lens and an overall darker color scheme (red and black). It even has mechanical spider-arms like the Iron Spider armor.
Cosmic Spider-Man (Captain Universe)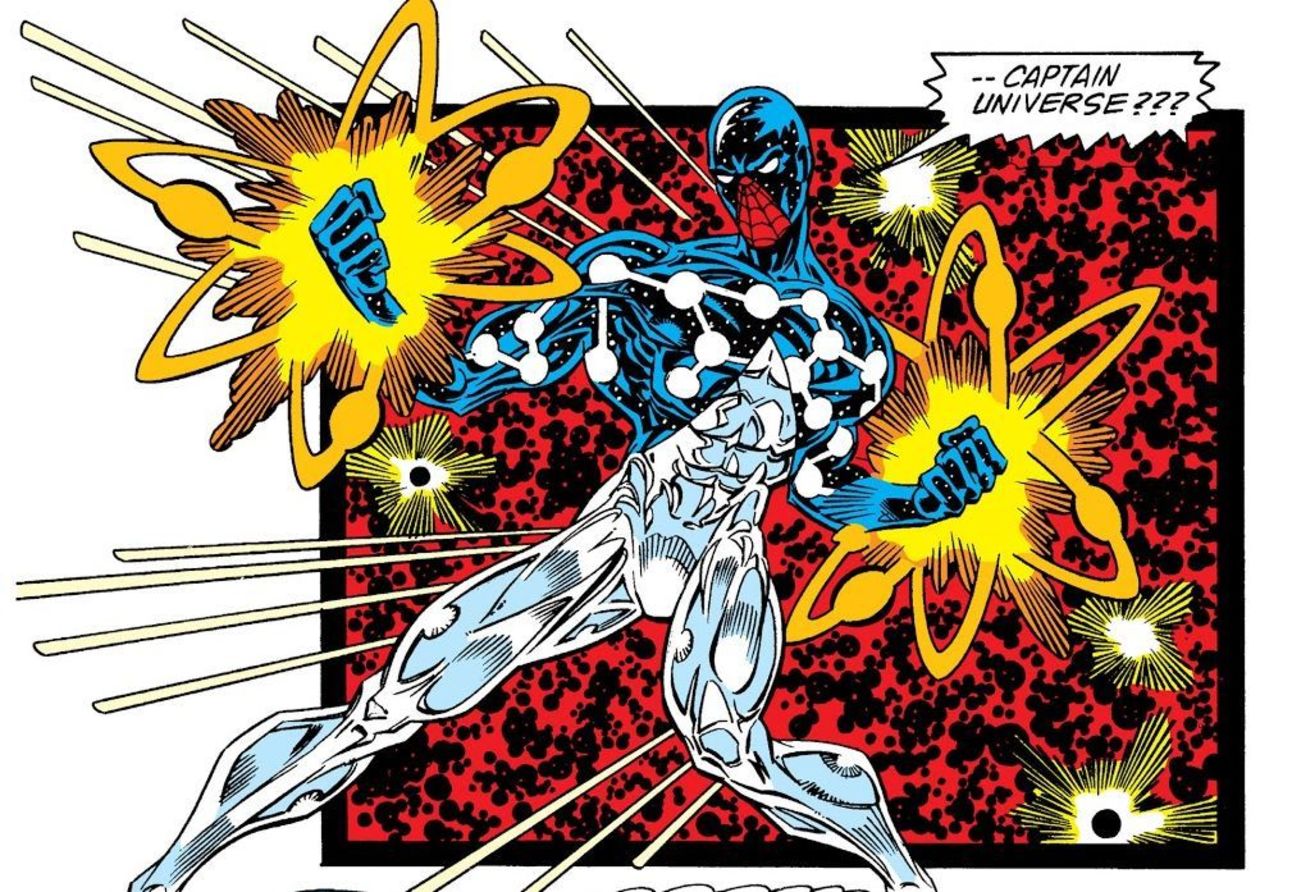 The Uni-Power (a form of Power Cosmic) is one of the most powerful sources of energy in the Marvel universe, and Spider-Man once had access to it when he proved worthy enough to receive the Enigma Force and obtain the Captain Universe mantle.
This sentient power only goes to people it deems worthy temporarily, to face an immediate threat or an unknown incoming threat. Once the threat has been dealt with, the Uni-Power will leave that individual and find other hosts.
Cosmic Spider-Man was incredibly powerful, making him capable of going toe-to-toe with many Avengers' villains and the Tri-Sentinel (which the Avengers failed to defeat).
The Bombastic Bag-Man / The Amazing bag-Man
This one-off gag in a single issue of Spider-Man somehow managed to become an iconic suit. The story goes like this: After getting his black symbiote costume removed by Reed Richards, Peter was left naked and without a costume.
Because of that, Johnny Storm gave him a spare Fantastic Four suit with a 'Kick Me' sign on its back, a brown paper bag as a makeshift mask and no shoes. This combination was an instant classic.
Ben Reilly Spider-Man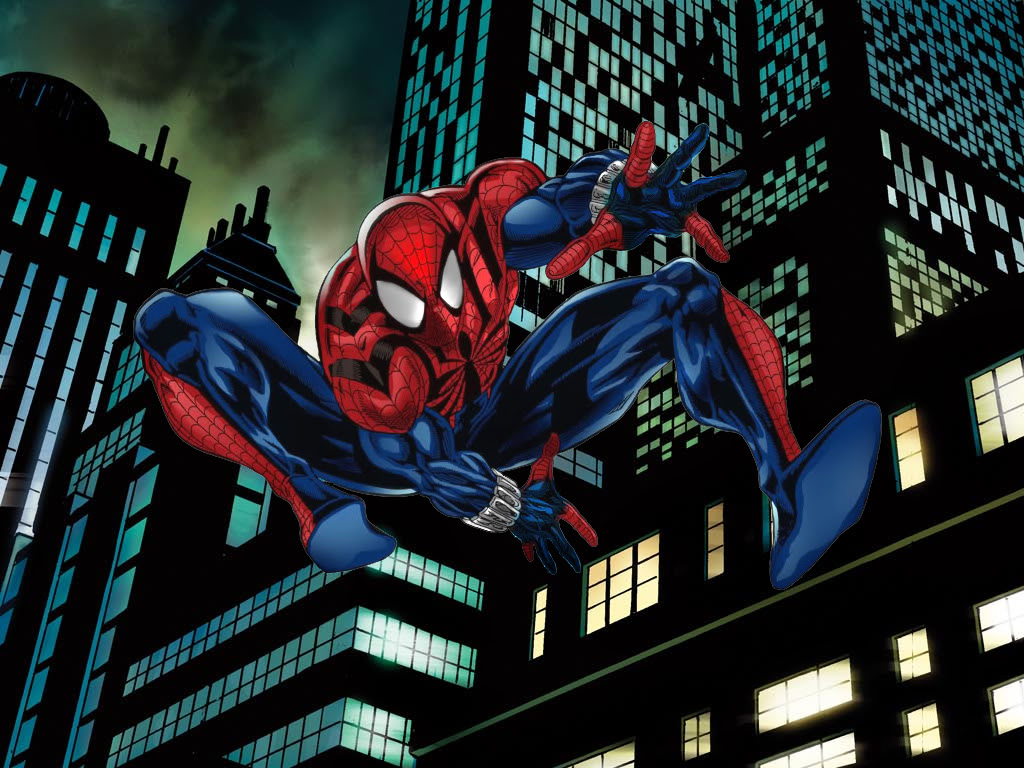 While the Clone Saga remains one of the most hated and most convoluted comic book storylines of all-time, it gave this iconic variation of the Spider-Man suit. When Ben Reilly (Peter's clone) replaced Peter as Spider-Man, he opted to wear a new design instead of the original suit. He never wore this suit again after he returned to the mantle of Scarlet Spider.
In the meantime, the third and final episode of Marvel's Spider-Man: The City That Never Sleeps, Silver Lining, arrives today on December 21, 2018.
---
Related