Netflix took the world by storm with Black Mirror's "Bandersnatch" episode, introducing non-gamers and normal viewers alike to the interactive choose-your-own-adventure genre. While it may be groundbreaking in the realm of movies and television, games and books have long featured the interactive adventure format.
It's too early to definitively state whether Netflix's grand experiment with Black Mirror Bandersnatch can be described as a success or failure. However, it might spark the beginning of a bold new era for traditional entertainment mediums by encouraging creators and artists to be more experimental and innovative.
In the meantime, those who liked Black Mirror Bandersnatch and hungry for more of the same interactive branching story paths should check out the games listed below. While seasoned gamers would very likely already have known most of these titles, they're still great games for those looking to explore the genre further.
Until Dawn (PS4)
Developed by Supermassive Games, this PS4 exclusive is an underrated gem. Though it's ultimately more of a homage to the slasher and horror B-movies of yesteryear, it still feels very much close in tone with Black Mirror Bandersnatch (albeit without the 'technology is bad' angle).
Until Dawn features a group of teenagers consisting mostly of stereotypes we've seen from a million horror movies. That's what makes the game fun, as the player's choices ultimately decide who lives and who dies. Add a technological angle in there, and it'd probably make for a decent Black Mirror episode.
Have I mentioned that Until Dawn also features motion-capture performances of famous Hollywood stars like Mr. Robot's Rami Malek, Agents of S.H.I.E.L.D.'s Brett Dalton, and Hayden Panettiere? Yeah, that too.
The Zero Escape Series (PC, PS4, 3DS)
Developed by Spike Chunsoft and Chime, the Zero Escape franchise are interactive adventure games featuring sci-fi and horror themes. There are three games to date; 2009's Nine Hours, Nine Persons, Nine Doors, 2012's Virtue's Last Reward, and 2016's Zero Time Dilemma.
Each game focuses on a group of nine individuals who are kidnapped by a masked person known as Zero. They are then forced to participate in a series of death games called the Nonary Game or the Decision Game. Imagine the Saw franchise reimagined in a more anime-influenced style, and Zero Escape games are the result.
The main theme explored by the Zero Escape games is the sense of morality, and what lines people would cross in order to survive or escape death. In fact, the Zero Escape games could probably be adapted into Black Mirror episodes with no alterations or changes required. They'd fit into the Black Mirror mould perfectly.
Telltale's The Walking Dead (PS4, Xbox One, PC, Android, iOS)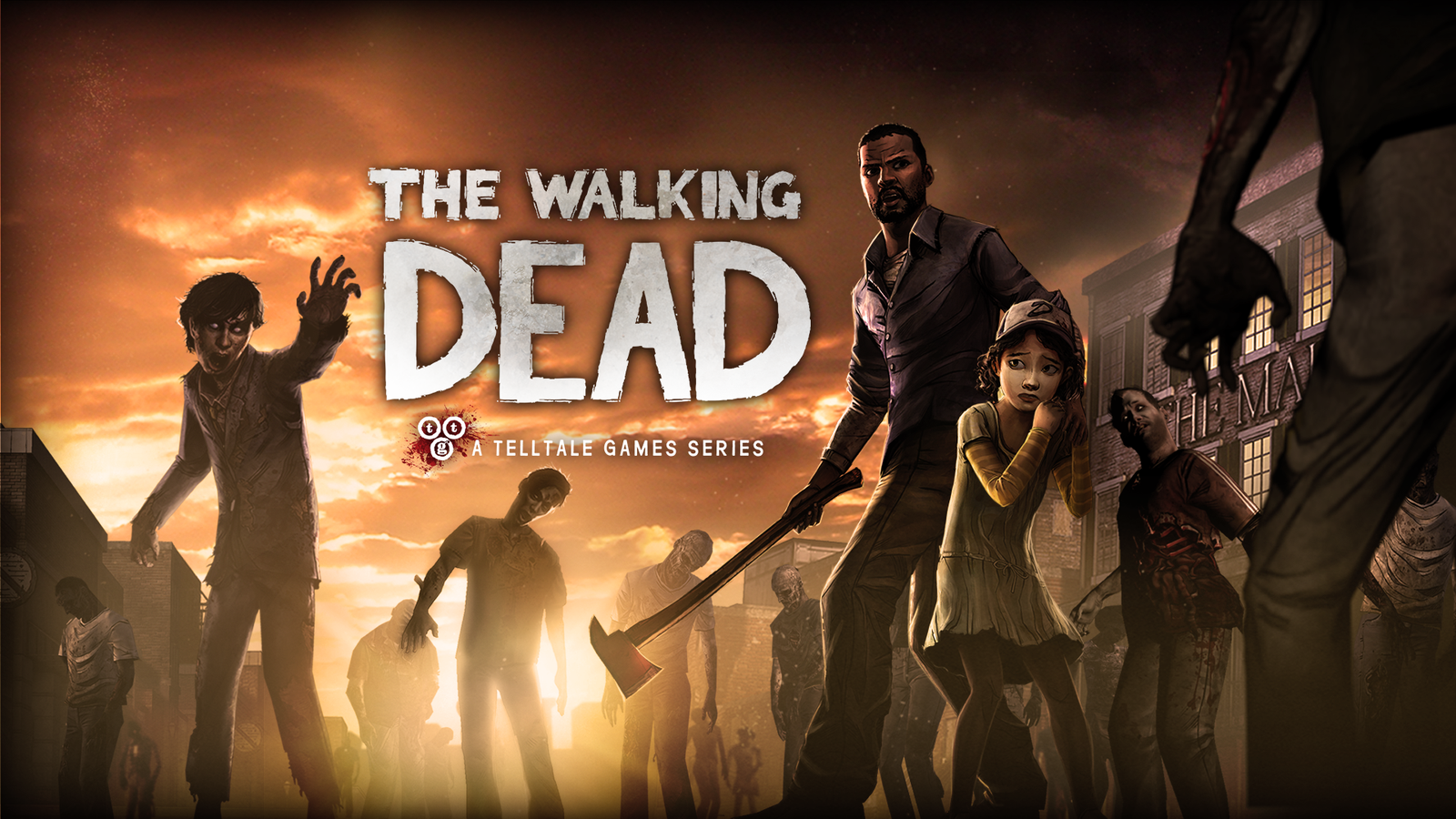 Developed by the now-defunct Telltale Games, The Walking Dead franchise consists of episodic interactive games, which are iconic for having revitalized the genre for games. It takes place in the same zombie-infested world of Robert Kirkman's comics, albeit with original characters created exclusively for the games.
Players make crucial narrative decisions and actions which determine the fate of many characters in the game, with deaths as hard-hitting and shocking as those in Game of Thrones. Telltale's The Walking Dead is also a tearjerker, and you'll find yourself emotionally invested and caring for some of them, especially protagonist Clementine and Lee.
There are currently 3 complete seasons and an ongoing final season, as well as two spin-off seasons (one of which stars existing The Walking Dead comic book and TV character Michonne). I highly recommend The Walking Dead to newcomers of the genre, since it was also my first foray into the genre when it was initially released in 2012.
Life Is Strange (PS4, Xbox One, PC, Android, iOS)
Developed by Dontnod Entertainment, this episodic interactive game may not be as much of a horror series as the previous two recommendations, but it boasts a unique time-rewind mechanic that gives a spin to the entire experience.
Starring an art student named Max Caulfield, players must investigate an incoming storm which threatens the local town, as well as the mysterious disappearance of another schoolgirl named Rachel Amber. It's a blend of sci-fi (time travel and the butterfly effect) with trace elements of a horror thriller.
The time-rewind mechanic makes for compelling gameplay. While the story falters near the end (in my opinion), the heartwarming coming-of-age teenage plot is one that is worth playing through at least once. If you want more, there's also the prequel Life Is Strange: Before The Storm and the currently-ongoing sequel, Life Is Strange 2.
Detroit: Become Human (PS4)
Developed by Quantic Dream, the plot of this interactive adventure game revolves around the perspectives of three different androids named Kara, Connor, and Marcus in a futuristic depiction of the city of Detroit. Featuring almost every android and artificial intelligence trope in the history of sci-fi, it wouldn't be out of place for the setting of a Black Mirror episode.
It's definitely one of the best-looking games I've ever laid eyes on, with some incredible performance-capture work and uncannily realistic facial animations. Despite some narrative gripes and plot holes, this ambitious game showcases the untapped potential of games as an entertainment medium.
The Wolf Among Us, Batman: The Telltale Series (PS4, Xbox One, PC, Android, iOS)
Both The Wolf Among Us and Batman: Telltale Series might not be what I would describe as something similar to Black Mirror Bandersnatch, but they're two of the best interactive games nonetheless. Both games are based on comics: Vertigo Comics' Fables for the former and DC Comics' for the latter.
However, the good thing is that both games don't require players to be familiar with the source material. The Wolf Among Us acts as a prequel to the comics while Batman: The Telltale Series features an exclusively refreshing and original take on the Dark Knight mythos.
Both of them also have a great plot and interesting cast of characters. If you're looking for interactive games with different themes, look no further than these two games, which are highly-recommended in their own right. That's not all as Batman: The Telltale Series is followed by a 2017/2018 sequel Batman: The Enemy Within, which explores the Joker like no movie or even comic has done before.
---