Digital Extremes just revealed their upcoming plans for one of 2018's best ongoing games: Warframe. There's still a lot of legs in this sci-fi PvE space ninja-filled shooter, and so far their 2019 roadmap is looking pretty stellar. Heh.
We'll break it down:
–New TennoCon this 6 July: the annual Warframe convention is still a-go. Not many game companies can boast having a big-ass annual convention for just one game.
-New warframes, because the team isn't going to run out of cool ninja outfits to create with a pretty fair and robust F2P model. The first one is the Hyldren; she favours heavy weaponry and uses a giant shield to cast her abilities. And yes, she's the equivalent of Zarya.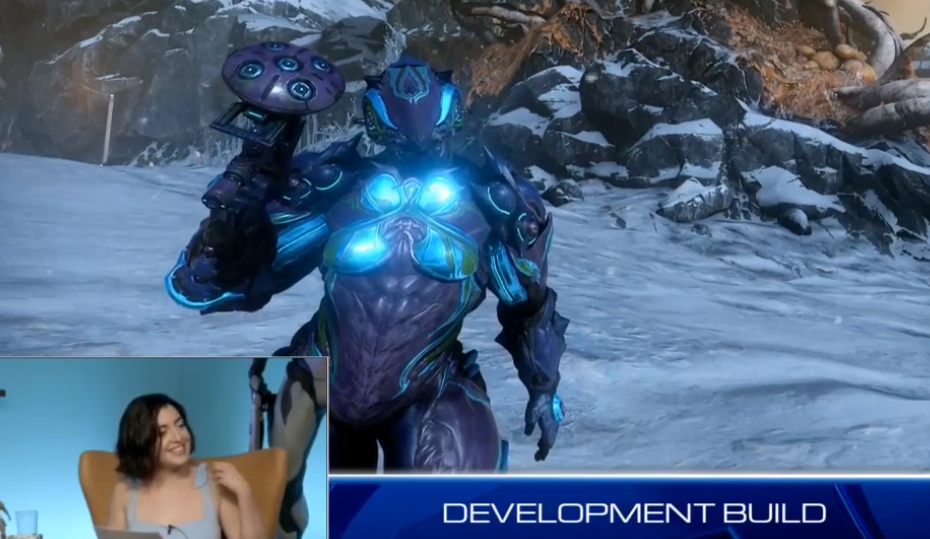 The next one is called Wisp while the third promised one is unnamed at this point in time. No set release date though; we'll see those in a future dev stream.
-Wolf of Saturn Event: Warframe will be getting a huge Alert and Challenge overhaul. The new system will now feature a set of daily and weekly challenges tied into an evolving story told through in-game animated comics that introduces a new Warframe character.
"There's a bit of worldbuilding in the Wolf of Saturn," says creative director Steve Sinclair. "It's primarily focused on cosmetic rewards. You'll get to see the lineup and what you're working towards as well as, paced in there, some high-end power rewards."
-New cinematic story quest: The next chapter in Warframe's ongoing story is called The New War which takes place after the last one called The Sacrifice. The team aren't going to reveal more, but they did show off a new piece of concept art that shows a very large Sentient construct that's destroying a bunch of other vessels.
–That really cool spaceship battle mode shown last year: The devs reminded us that the Railjack demo is going to be a thing where three Warframes have to pilot a giant spaceship, fight against other bigger ships, and proceed to board them on-foot or using the Archwing.
The official name of this update is Empyrean. This is the dev team's method of unifying Warframe's Archwing combat, regular combat, and space battles together into one giant epic mode.
-Planes of Duviri faction: this Fall 2019 update is basically a new race who play a big part in tying Warframe's story together.
-New area expansions and revamps: Venus' Fortuna and Orb Vallis area will be getting a new expansion called Deck 12 – Exploiter which boasts an event, a boss, and a lore bomb altogether. Jupiter's Gas City is getting a makeover this spring.
Sinclair said the following:
"The remaster is absolutely beautiful, but our goal is that there is a new game mode. There are gameplay wrinkles, there are new reward structures and enemy types. There are things that are attacking [from] the outside.

It's not just a fresh coat of paint on the Gas City. There's a lot of really exciting things to do there, to earn there, and to learn there about the story."
–The expected rework and upgrades for 2019: The game's melee combat will be a bit more organic and will be reworked "step by step". The game will also drop support for Directx 9 and its 32-bit operating systems.
Most importantly, it'll be noob-friendly. Warframe can be daunting and complex, so having a new team work on the new player experience will be a good first step in making people play more Warframe once they're sick of Destiny and probably Anthem. Don't forget: you have to pay cash upfront to play those two open world loot-heavy shooters.
-New Warframe cosmetics for your Operator and your Warframes. I'm a fan of the new Nidus skin: he looks like an infested Kain Highwind.
The full Twitch stream is below:
Watch Devstream #122 from Warframe on www.twitch.tv
Related