February 2019 was a great month with even greater binge fests like The Umbrella Academy and The Dragon Prince Season 2. Next month, users can look forward to more awesome binge-worthy offerings on the streaming service as we usher in March 2019. Despite the death of Marvel Netflix, you can rest assured that a lot of diverse and exclusive Netflix content will still be coming our way.
Check out my personal picks from Netflix's upcoming March 2019 lineup below:
The Order (7 March 2019)
The Order seems to be Netflix's answer to Syfy's The Magicians, conjuring up the image of young adults playing with magic. The premise is simple enough, as it follows a college freshman named Jack Morton, who joins a secret society called The Order to avenge his mother's death.
What Jack Morton doesn't realize is that he just recruited himself into a war between practitioners of dark magic and werewolves. It currently looks like Harry Potter meets Underworld with a side of collegiate drama, but this new series may surprise us all when it arrives next month.
I'm a sucker for anything that has to do with magic, so here's hoping that The Order manages to infuse a tired genre with fresh ideas and a unique personality of its own. In the meantime, check out the trailer below.
[youtube https://www.youtube.com/watch?v=iD-cFgDDuqM&w=560&h=315]
Immortals (8 March 2019)
Netflix's The Protector impressed me with its first season, immersing me in an exotic world with its own language, culture, and setting, which were all further reinforced by a compelling cast of characters and plot. That's why I was pleasantly surprised to discover that another Turkish production is making its debut on Netflix next month.
Immortals is a dark fantasy tale set in the seedy underbelly of Istanbul, starring human turned-vampire Mia who is on a vengeful mission to hunt down a ruthless vampire leader named Dmitry, who is seeking an artifact that grants immortality.
It will be refreshing to see Turkish capital Istanbul in a different light, as Immortals seems to be going for a grittier take on the ancient city. It's true what they say, that vampires never go out of style.
The trailer for Immortals isn't available on YouTube yet (at the time of writing) but here's the link to its official trailer on Netflix itself.
Love, Death & Robots (15 March 2019)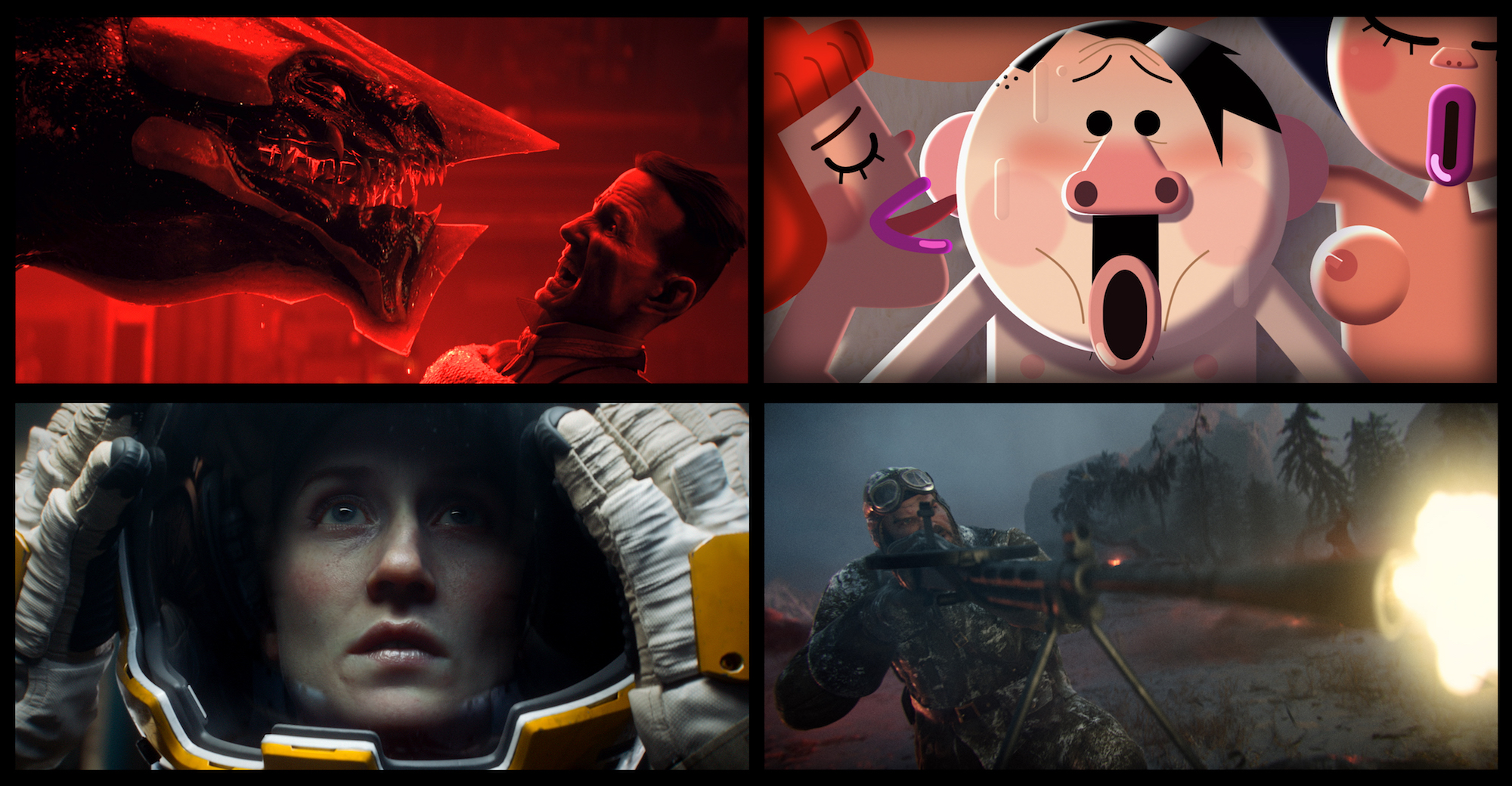 I anticipate this to be the absolute highlight of the month for me. Love, Death & Robots looks like it's going to be a treat not only for lovers of all things animation but also science fiction and horror buffs out there. Let me tell you why.
The directors of Deadpool and Gone Girl have teamed up to create this animated anthology series featuring a total of 18 stories featuring "sentient dairy products, werewolf soldiers, robots gone wild, garbage monsters, cyborg bounty hunters, alien spiders and blood-thirsty demons from hell".
I kid you not because that's exactly what's stated in the official description. Did I also mention that it's all NSFW and R-rated? Yeah, that too, so you can see why Love, Death & Robots is set to be unlike anything you've probably seen before.
Want a glimpse of all that crazy 18+ animated goodness? Feast your eyes on the trailer below, and you won't be disappointed.
[youtube https://www.youtube.com/watch?v=wUFwunMKa4E&w=560&h=315]
The Highwaymen (29 March 2019)
The Highwaymen stars Kevin Costner and Woody Harrelson as two former Texas Rangers who must rely on their gut instincts and old school skills to capture the most notorious outlaw of the 1930s: Bonnie and Clyde.
This Netflix exclusive movie is based on an untold true story so period piece enthusiasts will find a lot to love here. The amazing cinematography and intense atmosphere also look to be authentic to the era, which are added bonuses.
Personally, the heavy outlaw-centric theme reminds me of Red Dead Redemption 2, and the buddy-cop dynamic between the two main protagonists is further accentuated by the charisma showed by the veteran actors.
In the meantime, check out the trailer below.
[youtube https://www.youtube.com/watch?v=aH6vC-BBKOc&w=560&h=315]
---
Those were just my personal picks from Netflix's massive March 2019 lineup. Besides that, there is considerably more new content in store for viewers next month where that came from, including movies like Freaky Friday, Pirates of The Caribbean: On Stranger Tides, Thor: The Dark World, and The Princess Diaries, all of which will debut on 1 March 2019.
Check out the other highlighted shows and movies from Netflix March 2019 lineup in the video below.
[youtube https://www.youtube.com/watch?v=p3ue7ka6fDk&w=560&h=315]
---