By Syazwan Bahri|February 28, 2019|
A moment ago, we heard the announcement of a new Pokémon game. However, the 27th of February marks a special date for the company as it is their anniversary. Their 23rd anniversary to be exact.
It all began 23 years ago with the introduction of Pokémon Red & Green in Japan.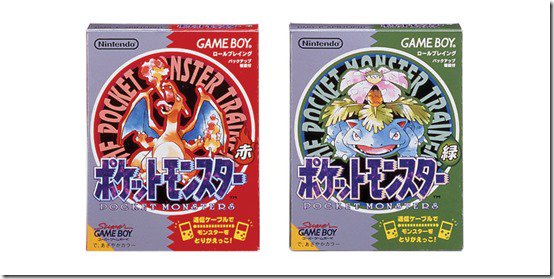 It's common to see 'collection booms' in Japan, where back in the 90s, the fans collect Kamen Rider cards or Yu Gi Oh decks and such. But the biggest is yet to come: the Pokémon boom.
Gotta Catch 'Em All
The creator of Pokémon, Satoshi Tajiri, established Game Freak in 1989. Their first game wast Mendel Palace for Namco in the same year Nintendo released the original Game Boy, which was 1989.
Nintendo's portable device was ideal for puzzle and action games at the time, so those games were the trend at the time. However, after seeing the success of Square's Game Boy title, Makai Toushi Sa·Ga, or The Final Fantasy Legend, Tajiri realized he can pursue something that wasn't action-based for the portable device.
Tajiri focused on the communication aspect of the Game Boy, which sparked the idea of a game based on 'trading'. Tajiri was also a big fan of Ultra Seven, and after getting inspiration from its 'capsule kaiju', he penned down the idea of an RPG called 'Capsule Monster'.
Tajiri had ideas of monsters in capsule-like cases that could be traded over the Game Link Cable. After presenting his plan to Nintendo, they quickly decided to help fund its development cost and get things started.
The original title, Capsule Monsters, would eventually be changed due to trademark reasons, and the abbreviated name 'Capu-mon' sounded too awkward. So, they came up with 'Pokemon', for 'Pocket Monsters', and the rest is history.
Pokemon Red & Green was released in Japan for the Game Boy on 27 February 1996. For more news on the latest game for Nintendo Switch, head here.
Related