It's been a while since fighting game fans had a dose of reality with how a 1-on-1 fighting game with swords should play out. As fun as SoulCalibur 6 was, most people would usually die after getting struck by a sword in just two to three hits, not the many combos shown off in Bandai Namco's crown jewel weapons-based fighter.
Thankfully SNK is bringing that concept back with 2019's Samurai Shodown. Here's what you need to know:
It's A Return To Form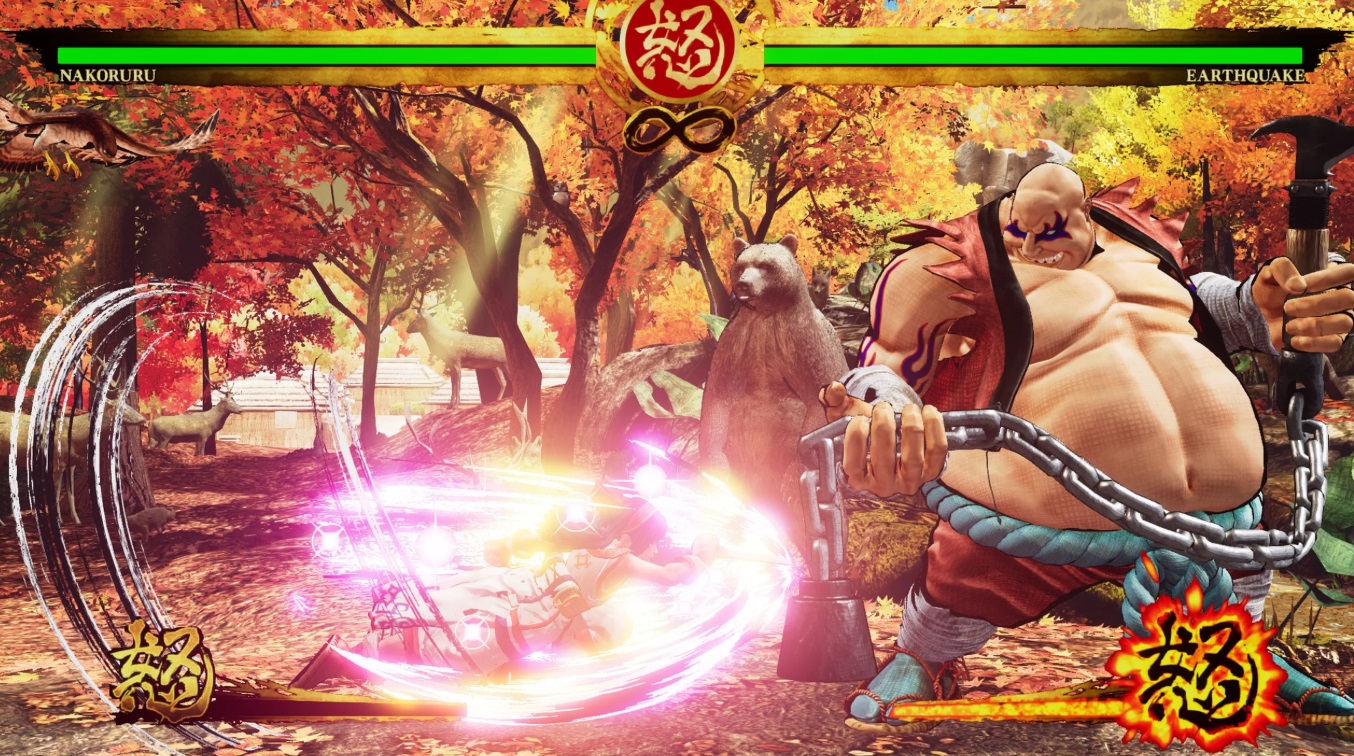 Samurai Shodown 2019 plays like Samurai Shodown and Samurai Shodown II. It'll be removing a lot of the heavy mechanics in Samurai Shodown V Special and Samurai Shodown VI. It's now just you, your opponent, your respective lifebars, and your POW meters. Your inputs are even like the earlier games: Weak, Medium, Strong, and Kick. No muss, no fuss.
SNK mentioned that it plans to keep the same design mentality as in the past: to hit your opponent with precise strikes and ending the fight with as few attacks as possible. No combo strings and no anime shenanigans; just be smart with your footsies and bait your opponent into doing a non-safe attack.
It Has A Few New Tricks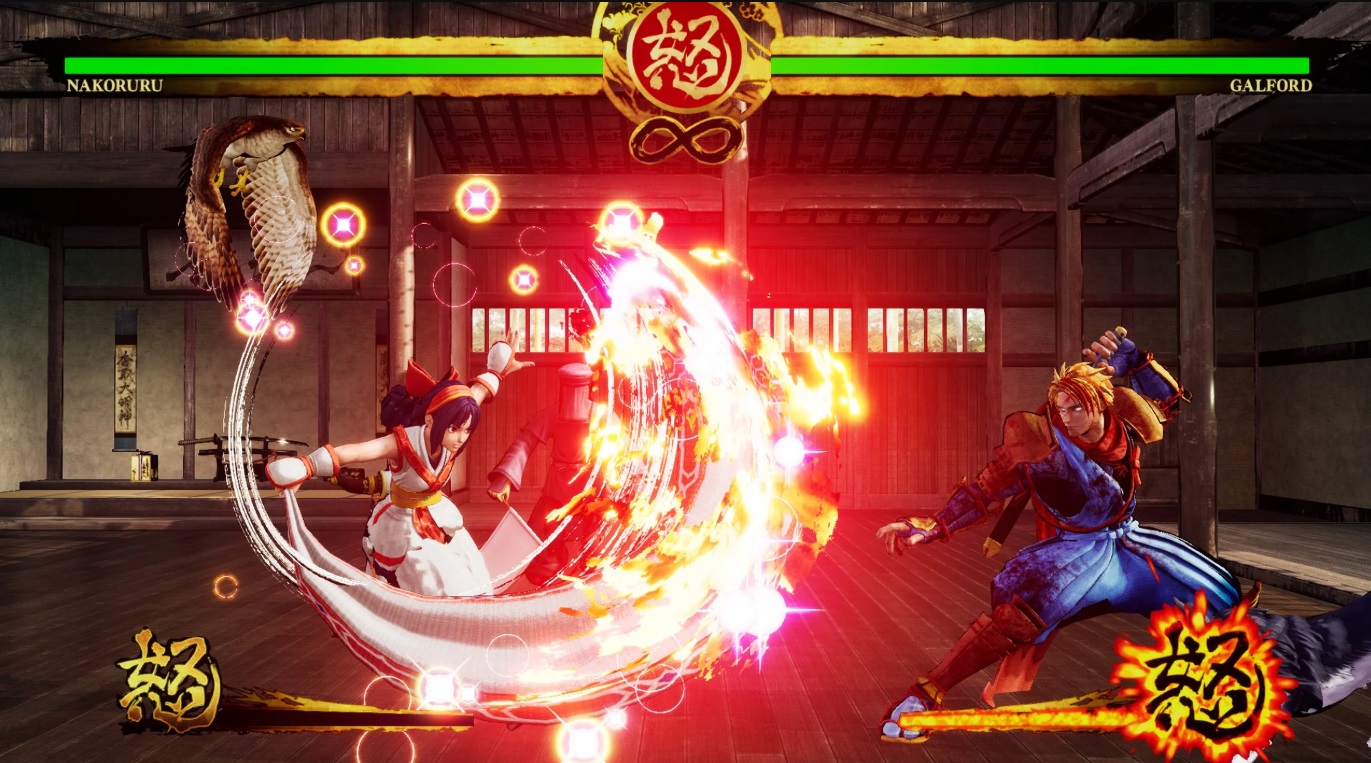 Despite the game going back to basics, Samurai Shodown will add in a few new mechanics. For instance, each character will have a Surprise Strike and deflects; the former is a "surprise" overhead attack that opens up more attacks for you, and the latter is a defensive tool that can leave your opponent stunned for a second or two.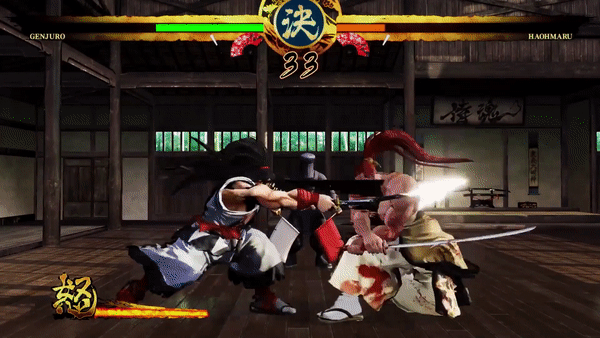 You can also dodge attacks with the dodge command.
…And A Wicked Comeback Mechanic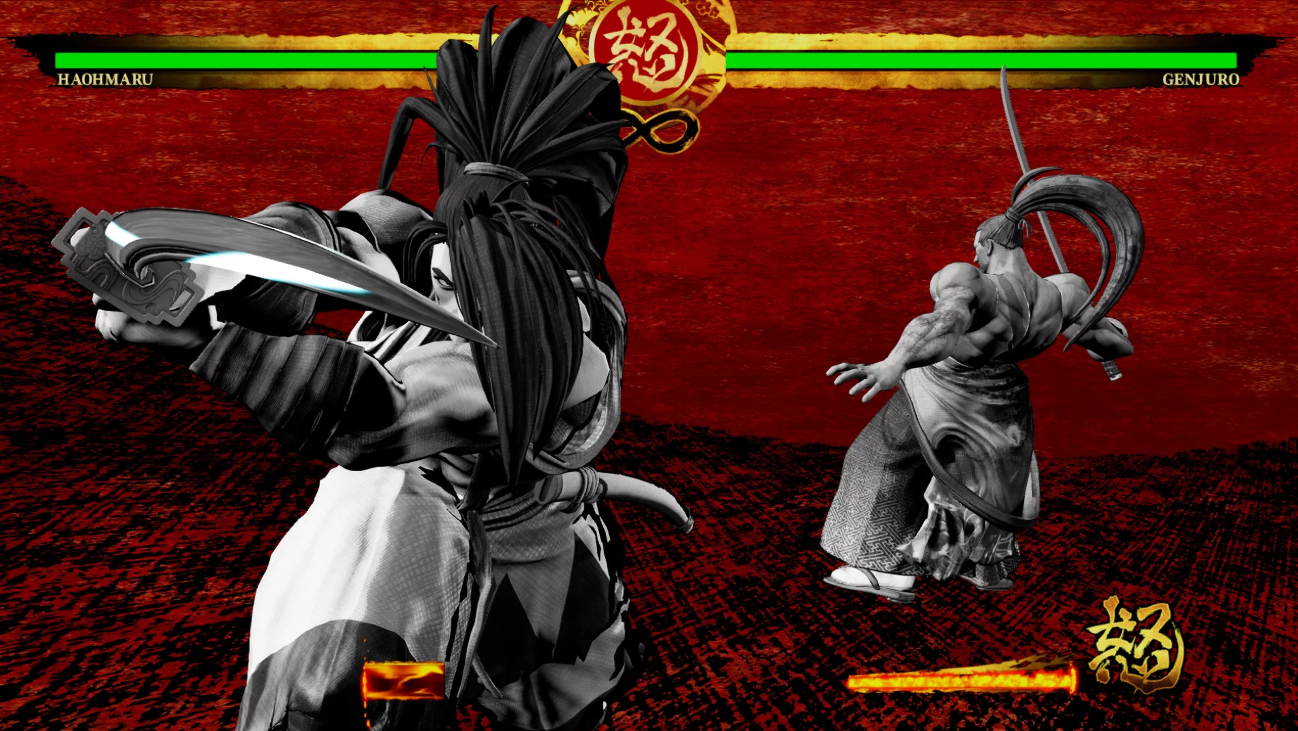 And then there's the game's Lightning Blade mode. Once you build up your Super meter via taking damage, you can either spend it on a traditional Super Move or wager it all via this new mechanic.
When your meter is full, you can go into a "Rage Mode" where your attack deals double damage. You can even spend all your meter on a single attack, the titular Lightning Blade, that deals back all of the damage you've suffered from your opponent. Of course, if you miss, the meter's emptied and removed from the match.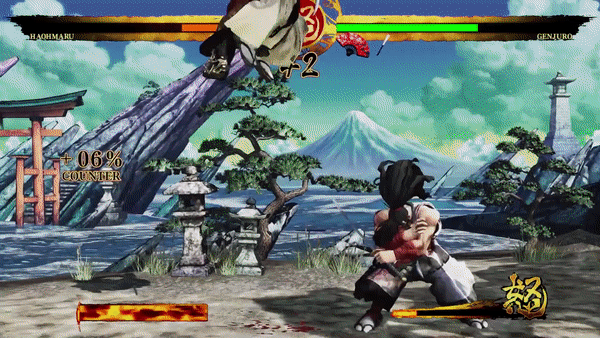 Think of this as Samurai Shodown's version of Street Fighter IV's Revenge Meter Ultra moves, but with a good chance at killing your opponent with one strike. There's a huge risk in not being able to perform Super moves for the remainder of the match, but it's one way to end a fight quick if you can bait your opponent. These Lightning Blade moves are fast as heck.
Another thing to note: in this current build of the game, you still retain your Super Meter if your Super attack misses. If it hits, it empties.
Fatalities Are Back
In later Samurai Shodowns, you can kill off your opponent for real if you land a super strong final blow in the last round. You can do the same in this Samurai Shodown; there's quite a sense of joy in successfully landing a Strong attack and cutting your opponent in half.
It's Stylized AF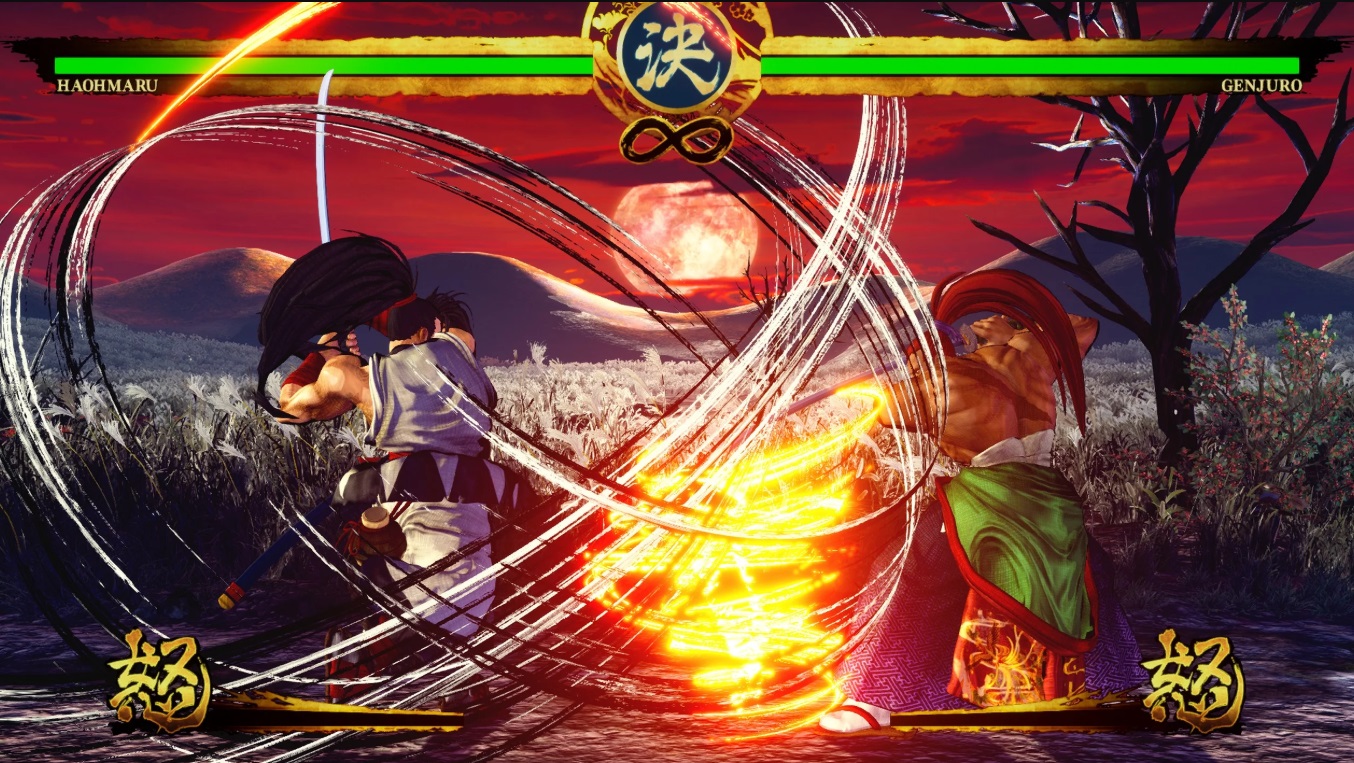 Samurai Shodown looks friggin' gorgeous. It uses a sumi-e watercolour-influenced exaggerated cartoon style; similar like Street Fighter IV but it makes sense given Samurai Shodown's time period and its serene bushido-esque nature when it comes to armed conflict.
The game also switches background colours depending on what's happening. If you're in Rage Mode, the background gets a bit blue. If a Super is coming, the background turns yellow and gold. Art is subjective, but this sure as hell isn't a downgrade as far as SNK games are concerned.
It's Bringing Back The Old Gang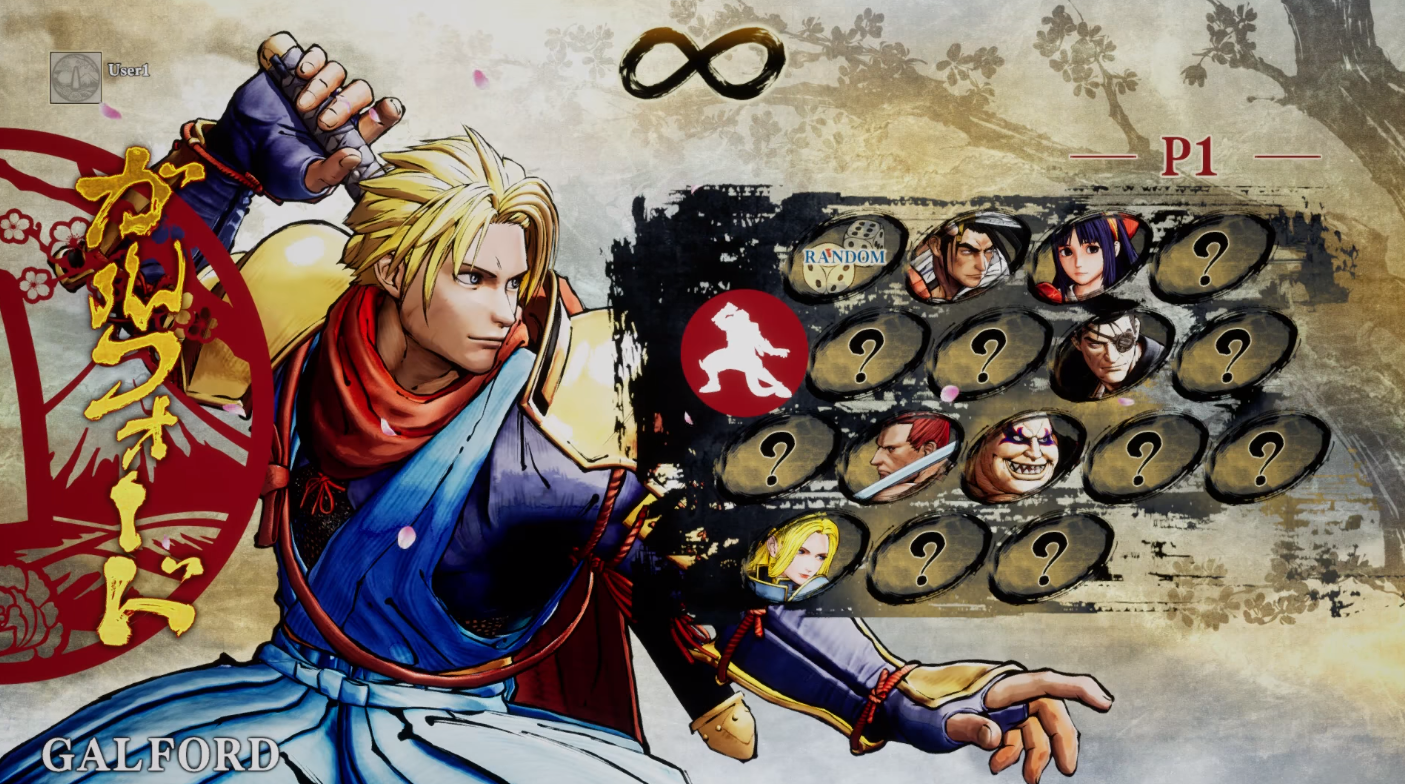 Since it's a throwback to 90s Samurai Shodown, it's only fitting they bring back the main cast. There are 16 characters in the final game, unless the rumoured DLC characters add two more at the end of the roster.
Right now (via Gematsu), the game features Haohmaru, Nakoruru, Galford (and Poppy), Jubei, Genjuro the prototype to KOF's Iori, Earthquake and his gut, Yoshitora, Kyoshiro, Hanzo, Tam Tam, Ukyo, Shiki, and Charlotte. Speaking of the latter…
SNK Has Sexed Up Charlotte
In a move that's completely the opposite of NetherRealm's Mortal Kombat series, SNK are still finding ways to beef up the cheesecake factor. Here's how mainstay Charlotte looks: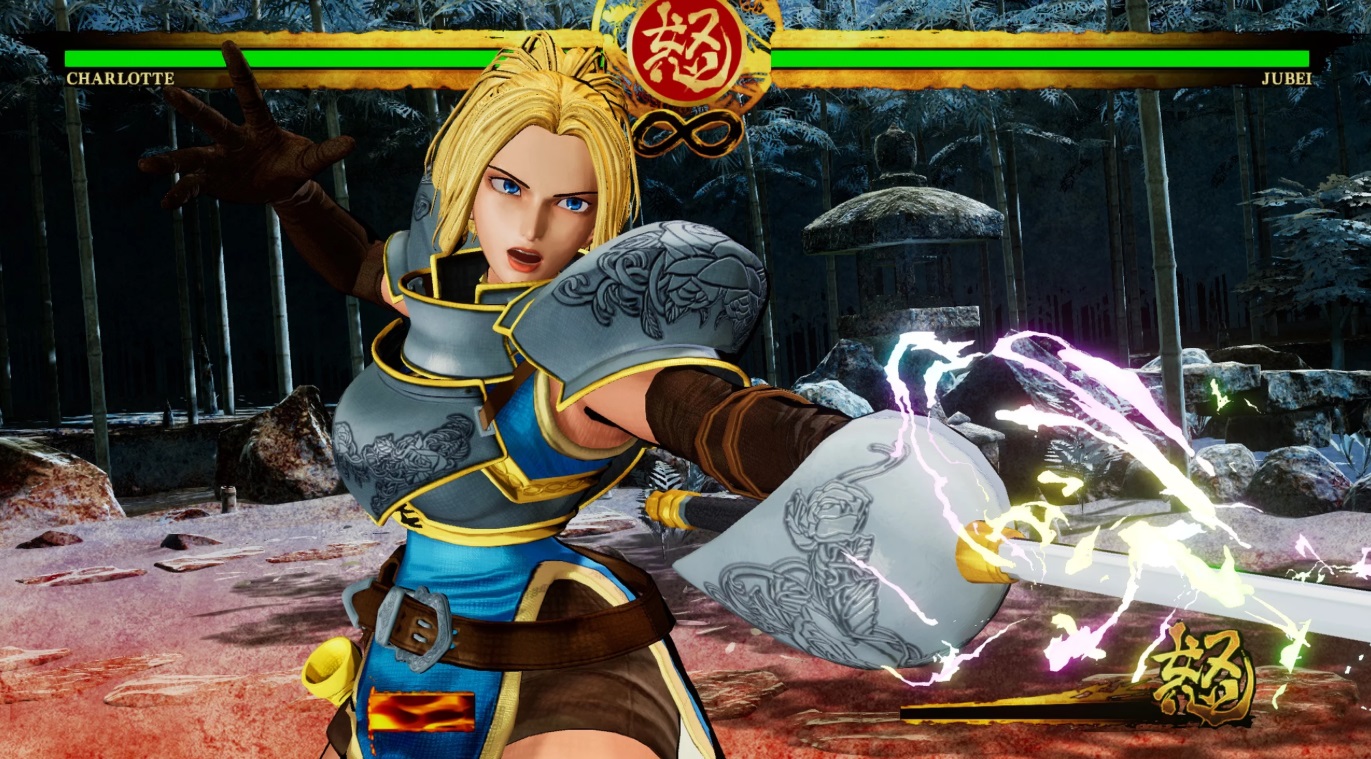 She ditched her pants and opt to show off a little leg and arm for this version of the game. For comparison, here's how she looks in the previous games.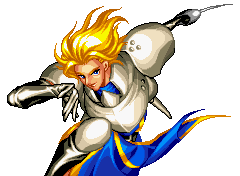 It's a nice look, and we're sure she can move around better with less armour. Never change, fighting games, never change.
Looking forward to SamSho? Then let us know here or on our Facebook page. The game will be out June 2019 for PS4 and Xbox One. No word on a Nintendo Switch or PC version yet though.