It took seven maps and everything they could muster for newcomers to the Overwatch League, the Vancouver Titans to fend off the San Francisco Shock en route to winning the Stage 1 Playoff Finals early this morning.
Consisting mostly of players formerly of Korean Contenders Season 2 Champions, RunAway, the Titans who went unbeaten throughout Stage 1 faced their toughest foe yet as the Shock rose to the occasion to produce one of the most memorable series this season so far. The standout for the Shock surely is their main tank, Super, who went blow for blow against his counterpart, Bumper in all of the seven maps played.
It was a back and forth affair as the Shock took a *cough* shock lead by winning on Nepal. The Titans' epic defence on Numbani evened up the score for them to set up the tone for the evening. Both teams continued to trade maps with convincing team fight wins on Anubis and Dorado for a 2-2 score after four maps played.
On Ilios, the Titans had the perfect opportunity to take the lead in the series for the first time. However, an epic comeback led by Sinatraa brought the Shock within one map win away from capturing the overall win. Score: Shock leads 3-2.
With the possibility of sixth seed Shock overcoming the top-seeded Titans coming true, the Titans dug deep in the remaining maps to show everyone what they are truly made of.
With the never-give-up RunAway spirit coursing through their veins, an epic Titans comeback is always on the cards and they did just that. On King's Row, the Titans stopped the Shock just short off finishing the map and in return, escorted the payload to set up a final showdown on Rialto.
Shock was on offense first and were pretty stoked to complete their first push with one minute in the bank. In retaliation, the Titans also completed their push but now, in record time. Timebank round saw the Shock again, stopped short off their objective; this time, a few meters away from the first checkpoint. With a ton of time in their pocket, the victory round for the Titans saw them march towards the marker almost uncontested, capturing it with about two minutes to spare.
It was an even sweeter win for the Titans' coach, Harsha who coached the San Francisco Shock last season before moving to the Titans.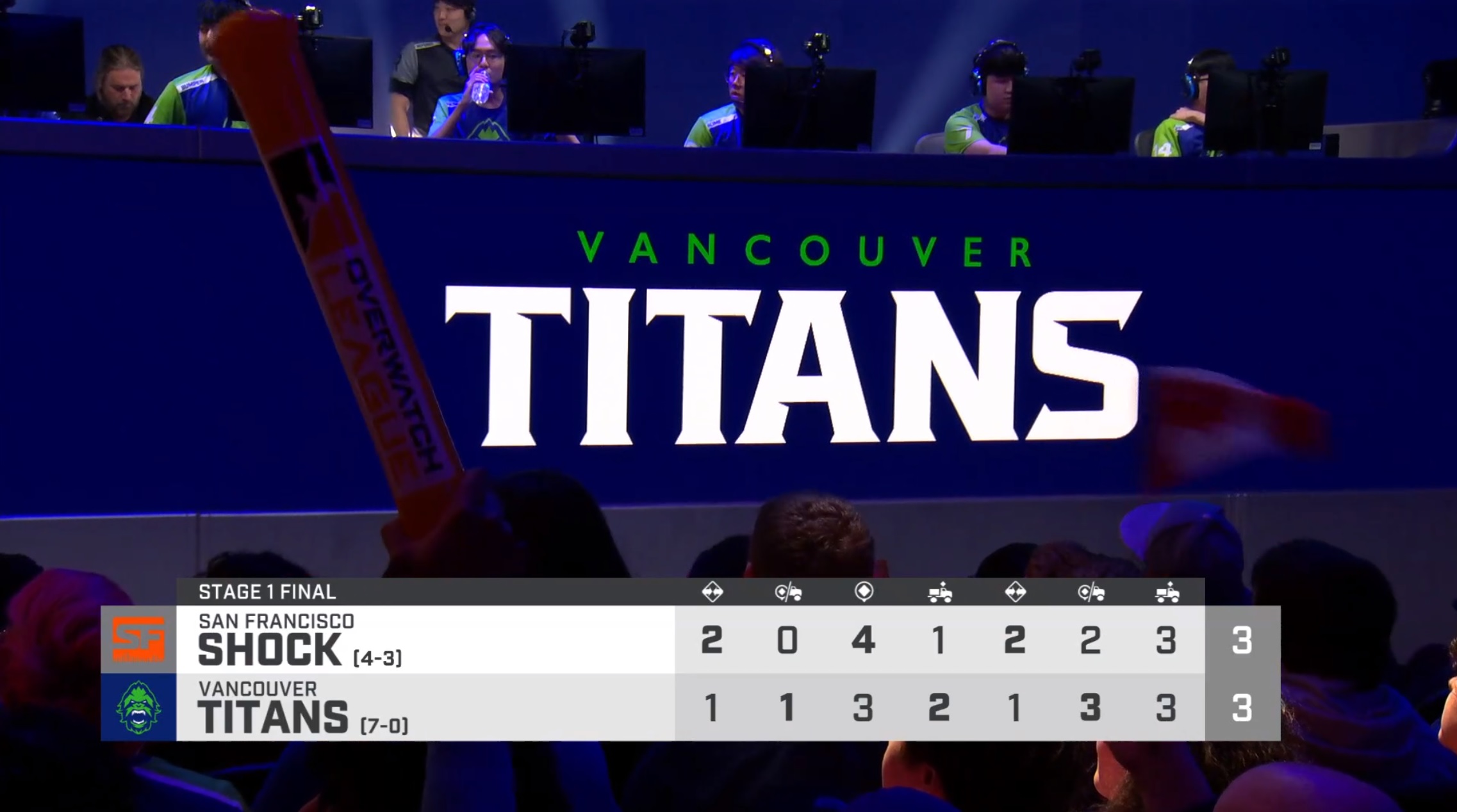 The win sees them walk home with US$200,000, while runners-up San Francisco Shock get half that amount. Losing semi-finalists Philadelphia Fusion and Seoul Dynasty got US$50,000 each while losing quarter-finalists, Atlanta Reign, Boston Uprising, NYXL, and Toronto Defiant each got US$25,000.
The Overwatch League will take a ten-day break between now and 5th April. After that, Stage 2 will commence, hopefully with a new meta.
---