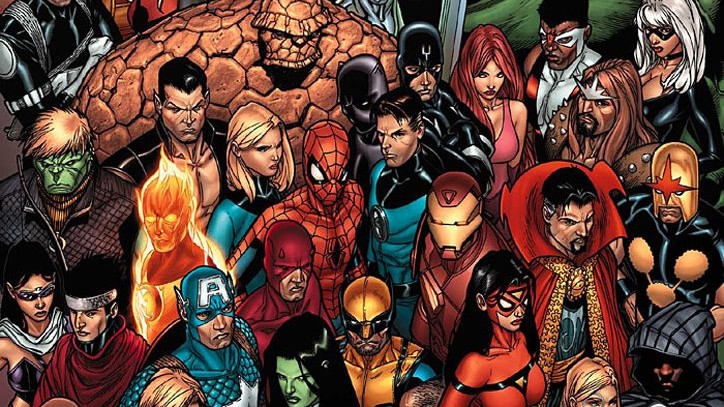 by in
Remember when I reported that X-Men and Fantastic Four movies based in the Marvel Cinematic Universe (MCU) could already be in development in 2019? Late last year, Marvel Studios president Kevin Feige initially stood by that but things have changed and we have a new timetable of when to expect them in the MCU.
In a recent interview with io9, Feige confirmed that "it'll be a while" before the Children of the Atom and Marvel's First Family will officially be making an appearance in the MCU. This might be disappointing news to many fans, but it's unrealistic to think that the folks at Marvel Studios could just scrap every plan they have just to force the X-Men and Fantastic Four into the MCU.
"It's all just beginning and the five-year plan that we've been working on, we were working on before any of that was set.

So really it's much more, for us, less about specifics of when and where [the X-Men will appear] right now and more just the comfort factor and how nice it is that they're home. That they're all back. But it will be a very long time."
That means the X-Men and Fantastic Four probably won't be featured in the MCU for at least five years because that's how long the next chapter of the MCU will be. The five-year plan for MCU Phase Four will likely include new properties like Shang-Chi, Black Widow, and The Eternals, all of which are currently in development as we speak. Other essentially-confirmed movies include sequels like Guardians of the Galaxy Vol. 3, Doctor Strange 2, and more.
"The slate that we're building over the next five years [is] not apples to apples. It is two very distinct things and I hope they'll feel very distinct.

But there is a similar mentality going into it, which is 'How can we continue to tell stories with some of the characters that audiences already know and love in a unique way, in a different way, in surprising way, of which we have a lot of plans and ideas and work already going into it?'

[Then] 'How can we introduce new characters that even hardcore fans, comic fans, have barely known or barely heard of.' That's really exciting too."
After all that, how can the X-Men and Fantastic Four possibly fit into the already-crammed plans for MCU Phase Four? What Marvel Studios can do is slowly introduce elements of both properties in the MCU, or seeds if you will. An easter egg there and a reference here will make a huge difference before finally introducing their own MCU movies in the future.
As a comic book fan, I'm all for the X-Men and Fantastic Four to join the MCU as soon as possible. However, I wouldn't want them to rush into things and make a mess of what we already have with the current state of the MCU. Expanding too much in a short span of time may cause the MCU to implode and crash faster than the new Star Wars movies did.
A time will come when the MCU is complete, and when that time comes, it will be glorious. Until then, let's just enjoy everything that the MCU has already achieved and will continue to offer in the near future.
---