By Syazwan Bahri|April 12, 2019|
Guerilla Games, the great minds behind marvellous games such as Killzone and the critically-acclaimed Horizon Zero Dawn, is coming up with their next game and it is focused on multiplayer.
The studio has recently been growing to a strong 300-400 person workforce, which implies that they're working on a new multiplayer project. Last year, Guerilla Games hired Simon Larouche, the Game Director of Rainbow 6 Siege, who is now the Game Director for an unannounced title down at Guerilla.
He recently tweeted the following:
The tweet implies that development of the unannounced title has gone full swing. Even the tweet discusses about the multiplayer aspect of Killzone. Guerilla is also searching for new members of the team and their job listing strongly indicates that it will be a multiplayer game, as well as the Killzone reference.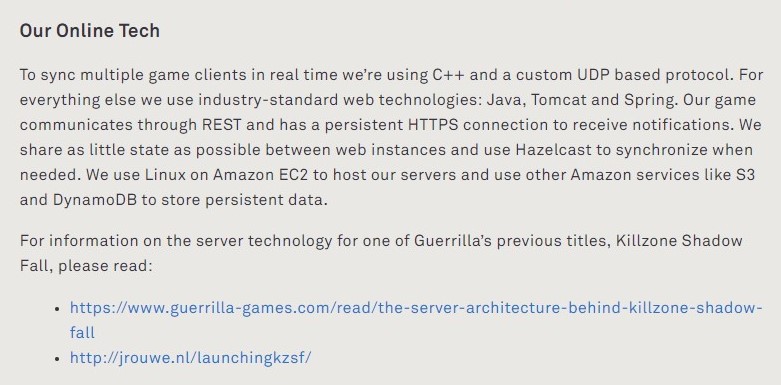 Whatever it is, I hope it's going to be as great as Horizon Zero Dawn was, and it still is. Guerilla has a knack of pulling off great games.