By Alleef Ashaari|April 17, 2019|
Marvel has announced the official release date for Nintendo Switch exclusive Marvel Ultimate 3: The Black Order, and it's coming out this summer. It's been a whopping 10 years since 2009's Marvel Ultimate Alliance 2, and the sequel is coming at a time when Marvel has never been more popular.
Marvel Ultimate 3: The Black Order will feature a story where the heroes will have to face against Thanos and his Black Order "across iconic locations in the Marvel Universe" and find the Infinity Stones before they do.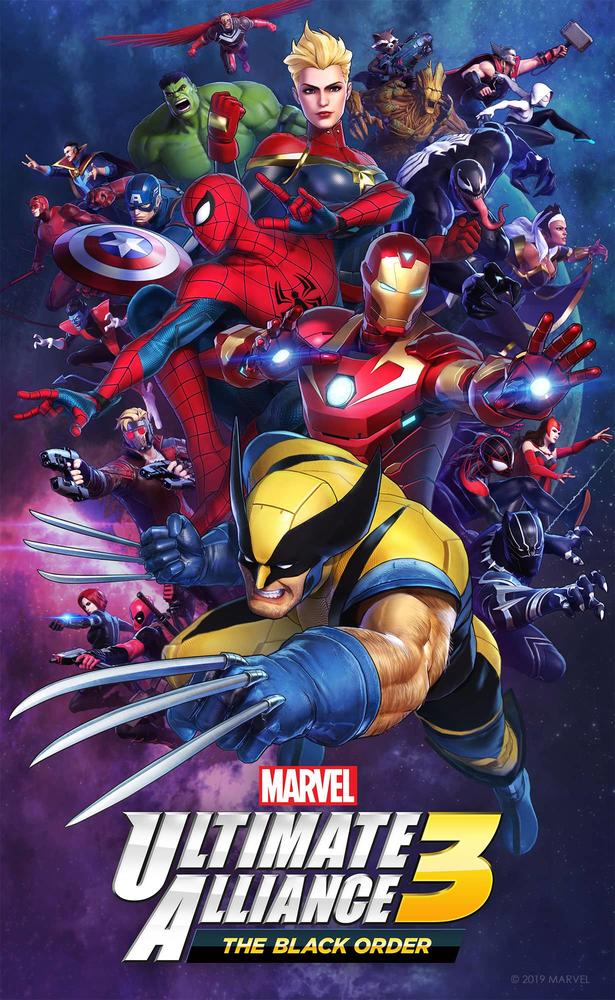 Up to four players can play co-op together in either local or online play, with the ability to drop out at any given time during gameplay. Team Ninja has yet to reveal the full list of playable characters for the game, but here are the Marvel Ultimate 3: The Black Order roster according to the new cover art:
Rocket Raccoon
Groot
Thor
Spider-Gwen
Venom
Falcon
Hulk
Doctor Strange
Captain America
Daredevil
Nightcrawler
Storm
Star-Lord
Spider-Man (Miles Morales)
Spider-Man (Peter Parker)
Scarlet Witch
Black Panther
Black Widow
Deadpool
Wolverine
Captain Marvel
Iron Man
While it's great to see some of the X-Men available in the roster (Wolverine, Storm Nightcrawler), the absence of the Fantastic Four is still jarring, considering that all four members of Marvel's First Family were playable in the previous two games.
Marvel Ultimate 3: The Black Order is slated to release on 19 July at a suggested retail price of $59.99 in stores and on the Nintendo eShop. In the meantime, rewatch the trailer for the upcoming game below.
[youtube https://www.youtube.com/watch?v=A41xrnrppKc&w=560&h=315]
---
If your Avengers fix hasn't been satiated yet, maybe you should go check out our Avengers: Endgame coverage, space raccoons and all.
Related