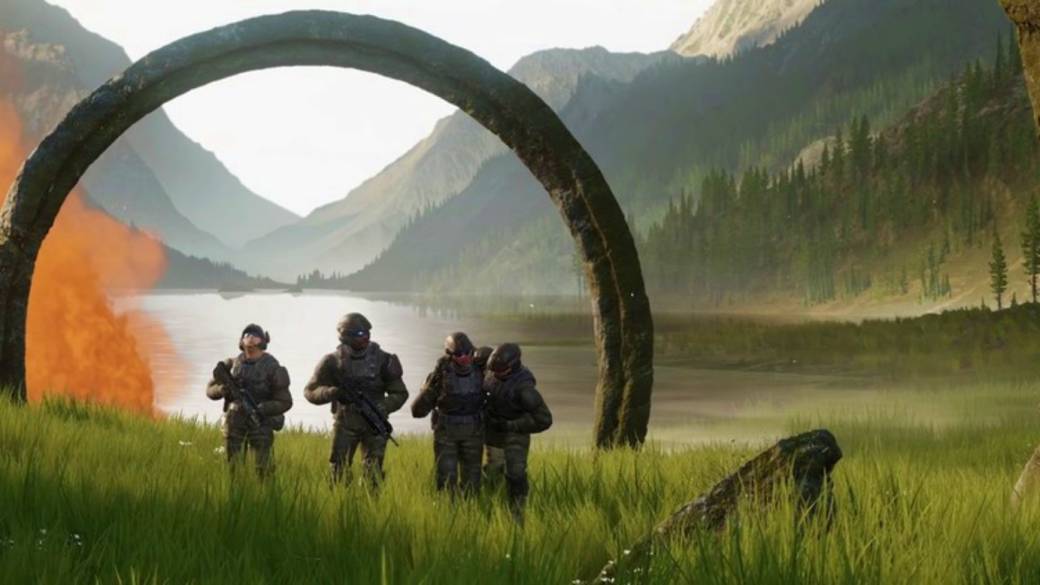 by in
We still know almost next to nothing about the next new installment in Microsoft's most iconic gaming franchise, Halo Infinite, after its initial reveal at last year's E3 2018. However, it looks like the highly-anticipated game might be getting a battle royale mode.
According to journalist and Microsoft insider Brad Sims (via ResetEra), his sources claim the Halo Infinite battle royale mode will be "Halo-esque" and not like other popular battle royale titles such as Apex Legends and Fortnite.
Check out these direct quotes from Brad Sims' video when discussing Halo Infinite's battle royale mode:
"I'm also hearing that Microsoft—or Halo, 343 [Industries]—is going to bring Battle Royale to the next-generation Halo game.

Now it's—I don't know what form it's gonna take. I'm hearing that it's going to have some Halo-esque to it.

Like, they're not gonna just rip Fortnite and Apex Legends at this point because when it ships, it's gonna be pretty late if you think about it from when those games released.

And so they don't want to, you know, replicate exactly what they're doing but they're gonna bring something along that flavor to the next-generation Halo multiplayer.

Still working on the exact details, but it is in the early development stages so things can and often will change."
For now, we're going to have to take Sims' report with a grain of salt. Halo Infinite developer 343 Industries announced adamantly last year that the upcoming game won't be featuring a battle royale mode, but for a game this early in development, anything can change, especially considering how massively popular Apex Legends became.
Perhaps more will be revealed about Halo Infinite at E3 2019, so stay tuned on Kakuchopurei.
In the meantime, you can watch Brad Sims' video below.
---